2Sisters Ranch Wagyu is giving away their 2SR Butcher Box worth $450!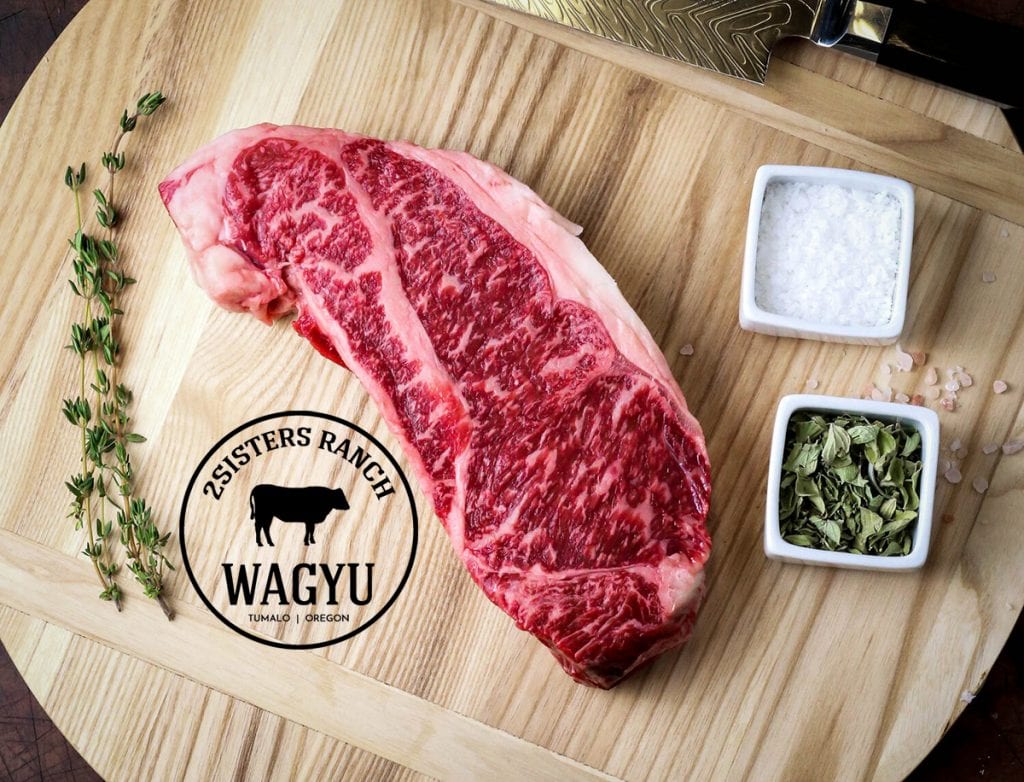 The giveaway includes:
The 2SR Butcher Box contains approximately 10 lbs of 100% Wagyu, which will fit easily into a household freezer. This box contains 2 New York steaks, 2 London Broil, 1 Flank steak, 2 Cross Rib steaks, and 4 packages of Carne Asada.
2Sisters Ranch Wagyu is a family owned and operated ranch in Tumalo, Oregon that raises 100% Fullblood Wagyu.
Their cattle are pasture raised in the fresh air and sunshine of Central Oregon, and are grass fed from nutrient-rich local hay, which produces an unparalleled umami flavor in the beef. On their family owned and operated ranch, they value the methods of traditional farming that prioritize the health and wellness of their animals. They believe the best beef comes from animals that are well cared for, and they work hard to provide you the highest quality meat directly from their pastures to your plate.
'和牛' Wagyu: 'Wa' means Japanese and 'gyu' means cow
2Sisters Ranch's passion is raising the highest quality Wagyu beef with 100% pure Japanese genetics. Their herd was founded directly from the prominent Tajima and Kedaka lines, known for producing the highest amounts of marbling, tenderness, and exquisite flavor. They allow their cattle to grow naturally in order to maximize the superior meat qualities intrinsic to the Wagyu breed.
Bred from pure Japanese genetics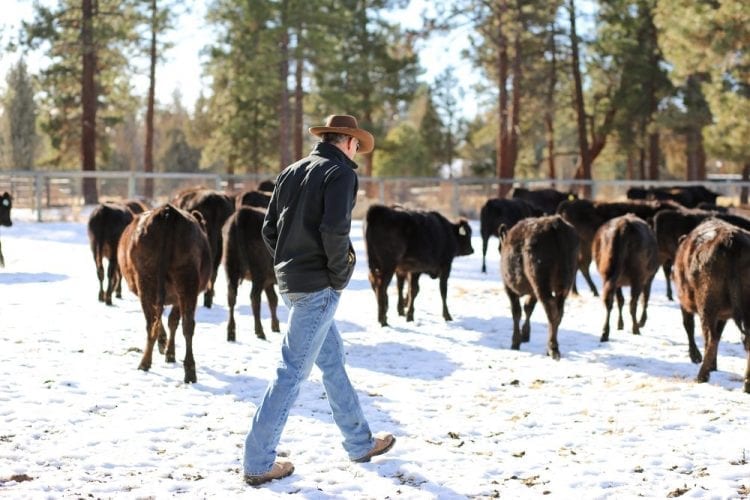 What does it mean to say pure Japanese genetics? In the 1970's the first importation of Wagyu bulls occurred and over the next 20 years there were only a few more importations, totaling less than 200 Wagyu. In 1997 Japan declared Wagyu a National Treasure and ever since then there has been an export ban on any live animals or genetics. Fullblood Wagyu that are DNA certified by the American Wagyu Association can prove 100% of their lineage traces to the original importations from Japan. Fullblood Wagyu have never had any US cattle lines bred into them…only pure Japanese genetics similar to the Kobe beef being raised in Japan today. Read more here.
Grass Fed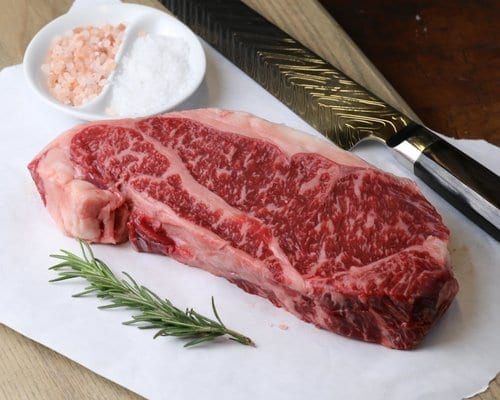 Grass fed beef has been found to have healthier ratios of omega-3 to omega-6 fatty acids than grain fed beef. It also often contains higher levels of anti-oxidants like vitamin A and E. Factory meat typically contains unhealthy fatty acids, includes hormones, antibiotics, and other biotoxins.
Healthy Fat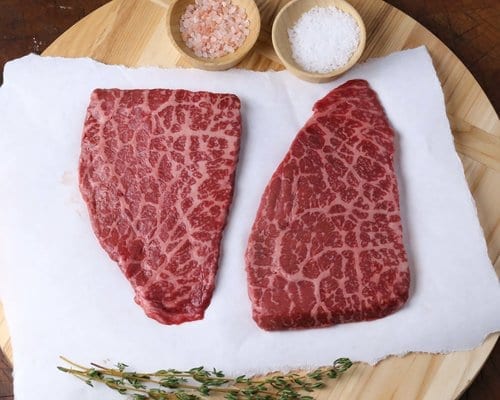 Highly marbled Wagyu beef have higher proportions of monounsaturated fatty acid (MUFA) due to higher concentrations of oleic acid. Wagyu beef has the lowest cholesterol of all meats, even lower than fish or chicken.
Shop 2Sisters Ranch Offerings
The contest begins on February 3 at 12:00 a.m. and ends on February 16 at 12:00 p.m. For the complete list of rules, visit our contest policy page.