Six day trips around Central Oregon to please all kinds of families in all kinds of weather. Consider this your spring break cheat sheet.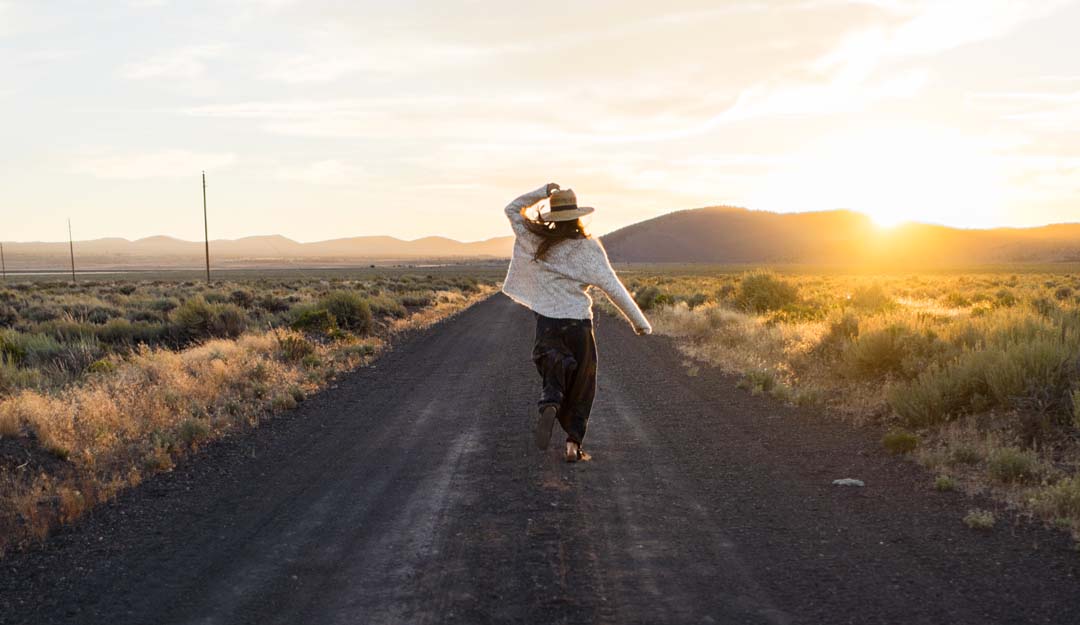 Spring break is tricky around here. The kids will be out of school for a week—that much we can count on. The rest is harder to pin down. Seize control of your time off by booking a trip to relax on a tropical island or soak up some culture in a big city. Stay around here, and, well, what is the weather going to do? It could snow sideways. It could rain buckets. Maybe the sun will come out. It's likely to freeze. But it might hit 65 degrees. I've seen every one of those conditions arrive in this single late-March week. Here are a few ideas for you staycationers. No matter what your family is in to or what the weather is up to, at least one of these should fit the bill.
Wander to Waterfalls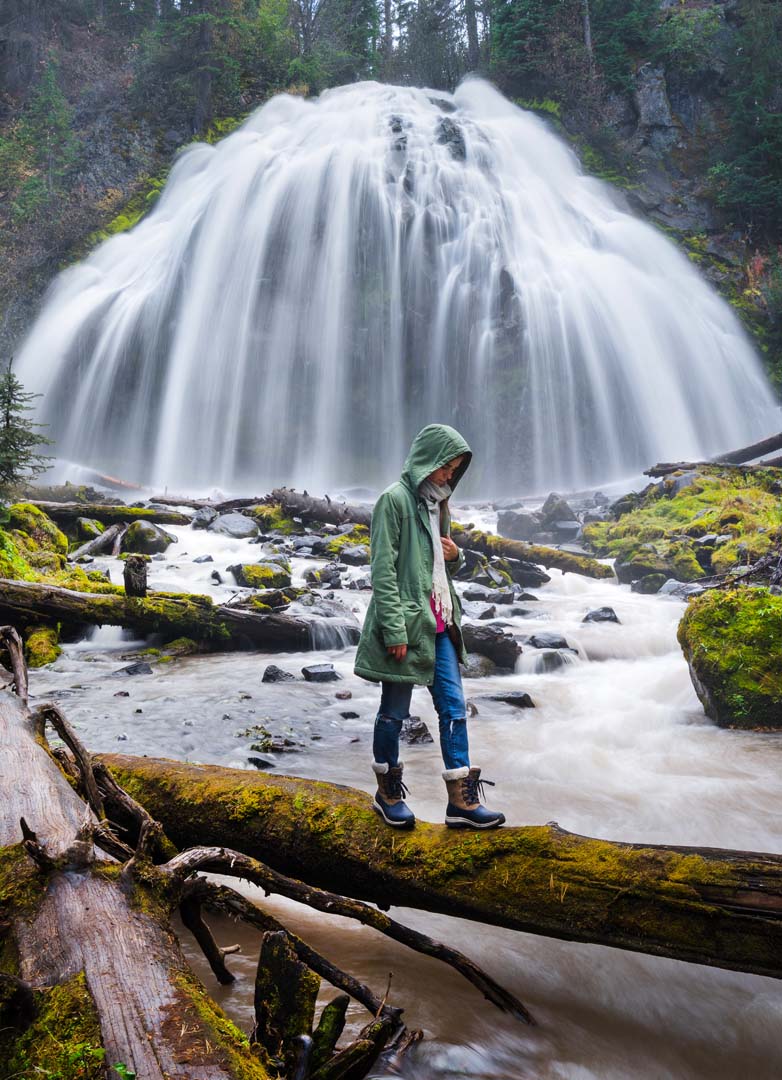 Upper and Lower Chush Falls on Whychus Creek are accessed by a relatively accessible, mellow hike with a great payoff. South of Sisters towards Three Creek Lake is Whychus Creek, which underwent a massive restoration process in the past decade.
These falls are along the upper creek, reached by a very moderate climb on a trail that follows a cliff high above the creek for about a mile and a half. The Pole Creek Fire burned through here several years ago, clearing out brush and trees with the silver lining of better waterfall views. Through the thinned forest, see the fan-shaped falls as it tumbles 200 feet
Eat: Three Creeks Brewing Co. in Sisters is Western-themed and family friendly. The Thai Chicken Nachos are a great choice for the adults, while the kids may just prefer a big ol' basket of fries
Savor the Snow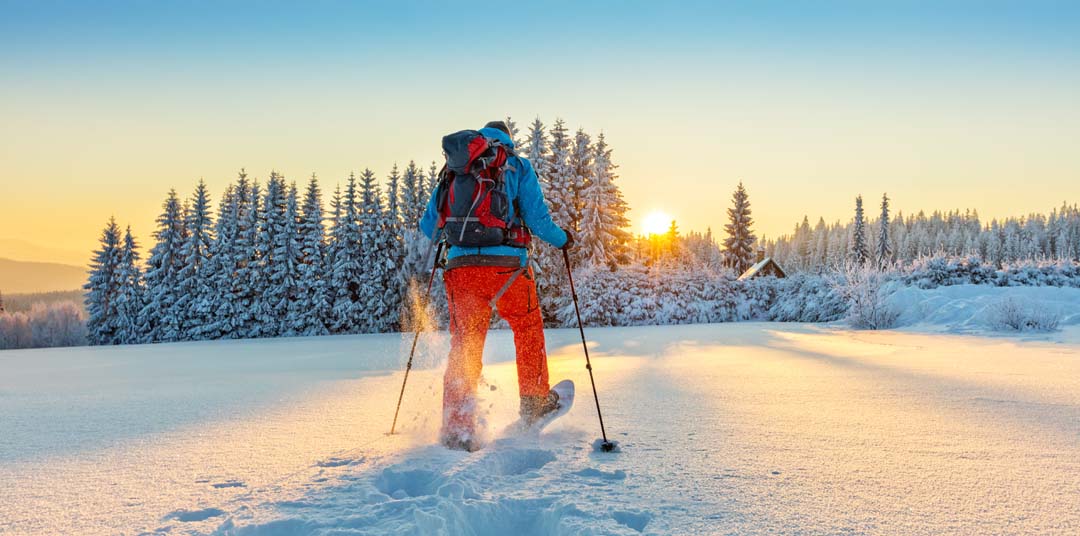 Between December and the end of March, the U.S. Forest Service leads free winter ecology tours on the flanks of Mount Bachelor. Strap on a loaner pair of snowshoes and follow a ranger naturalist around the rim of the mountain, working up a sweat while taking in incredible scenery and plenty of fresh alpine air.
On the way you'll learn about ecology, geology, the watershed, and plants and animals from mountain hemlock to pine martens (the animal, not the ski lift). Beginners are welcome, though the USFS asks that each participant be at least 10 years old, and leave the doggies at home. Tours begin daily at 10 a.m. and 1:30 p.m.
Eat: On your way back into Bend, stop at The Row at Tetherow for lunch. Views of the Cascades, the rolling high desert and an award-winning golf course come with burgers, beer and an everything-is-$7 kids menu.
Seek the Sun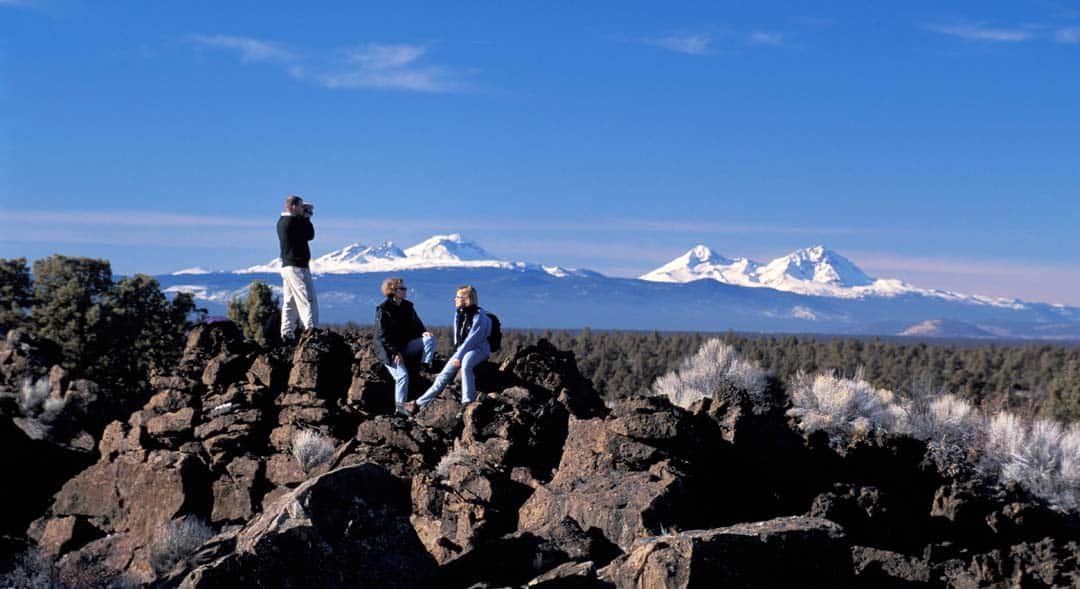 A good bet for tracking down sunshine is made by journeying into the desert. Head east on Highway 20 to the Oregon Badlands Wilderness, which exemplifies the untamed high desert landscape of old-growth juniper, rimrock and dusty volcanic soils. Fifty miles of trails wind through the wilderness, with some family-friendly hikes that pass by Native American pictographs and juniper trees approaching 400 years of age. In spring and summer, vibrant desert wildflowers appear like small colorful gumdrops on the side of the trail.
Speaking of Native American pictographs, more are to be found on the aptly-named Picture Rock Pass, the high point between the Silver Lake and Summer Lake valleys, about ninety minutes south of Bend. On the south side of the highway, right at the flat top of the summit, are petroglyphs carved into the rocks. Take a little walk and keep your eyes peeled—you'll find the figures of animals and humans clearly visible in the rock. The kids will love the treasure hunt to find them.
Eat: The Lodge at Summer Lake is home to the Flyway Restaurant, one of my favorite stops when I'm in the Oregon Outback. A homey interior and friendly staff cook up big plates of great food. Try the club sandwich.
Catch a Wave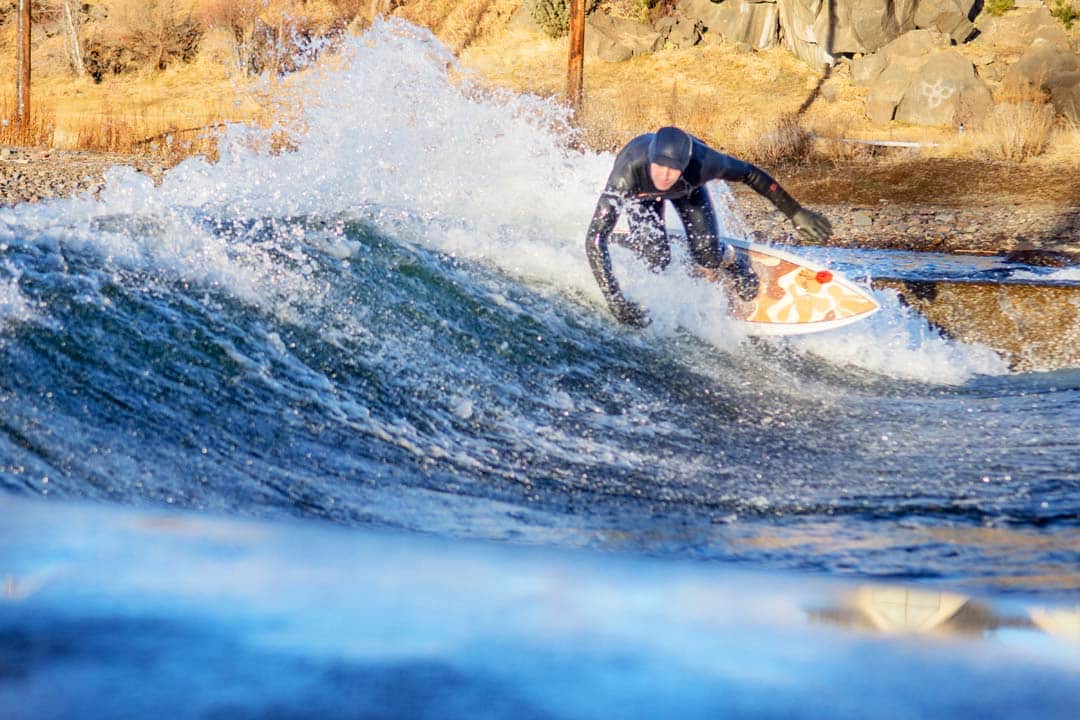 We may be nowhere near the ocean, but that doesn't mean you can't catch a wave in Central Oregon. Right in the middle of town is Bend's Whitewater Park, where a state-of-the-art underwater system creates four wave features. Whitewater kayakers, surfers and paddleboarders on the higher-end of the skill set will enjoy this recreational option. The rest of us enjoy watching the action from the footbridge over the park.
For a mellower, indoor wave, visit Sunriver Fitness and Aquatics, formerly known as Maverick's, which reopened last year. The recreation center's main attraction is the FlowRider 1800 perpetual-wave machine. Billed as the ultimate surf machine, this beauty makes waves all day long. Ride to your heart's content on a skimboard or boogie board.
Eat: You can't go wrong with a visit to Sunriver Brewing Co., where the beers are yummy and award-winning; try the Fuzztail Hefeweizen. The menu is diverse enough for the whole family, and there's even a kid's corner with toys and a chalkboard.
Immerse in Culture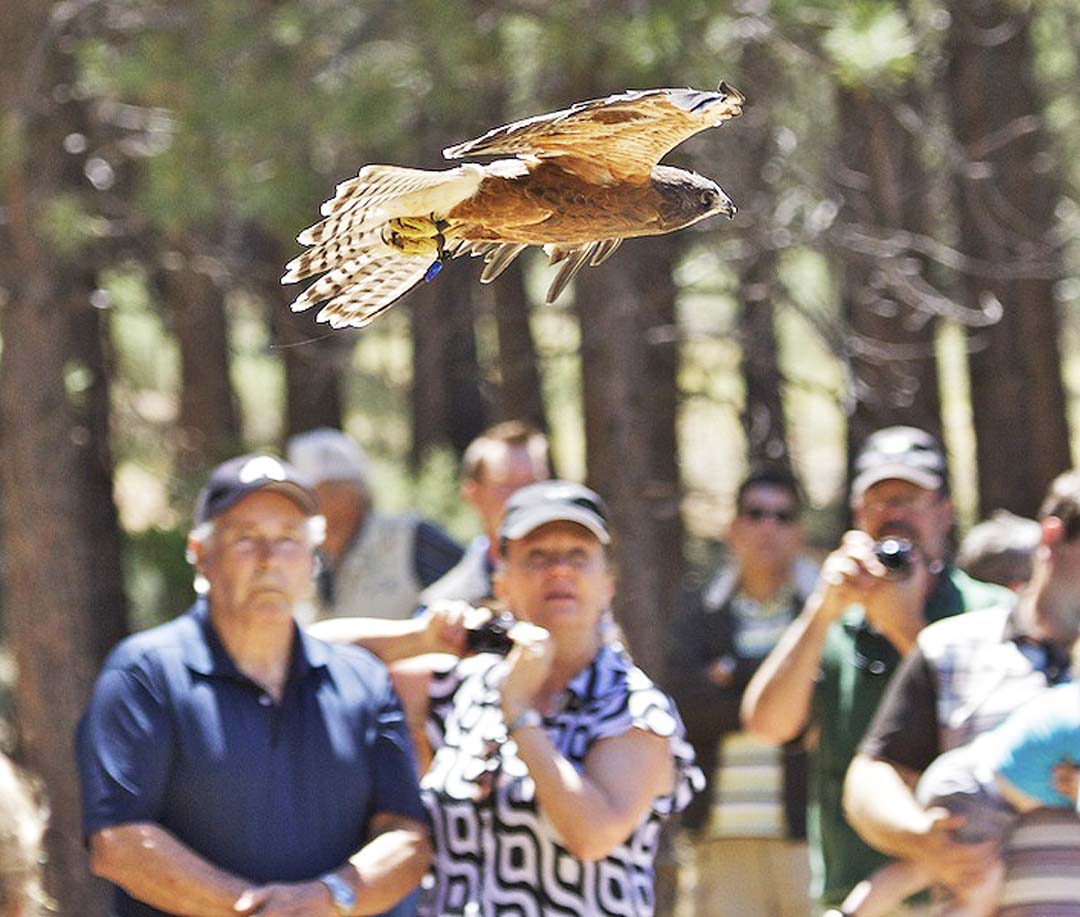 Cruise the museum strip! Begin in downtown Bend at the old Reid School, Bend's first school, built in 1914. Today, it's home to the Deschutes Historical Museum. Visit Ms. Reid's classroom, learn about pioneer life, shop for books about Bend's history and more in this grand historic building.
South of Bend is the High Desert Museum, a treasure hunt of history, culture and wildlife. Some of the delights include living history; exhibits covering Native Americans, butterflies, quilts, watersheds and fur trappers; outdoor pathways on which you can see otters, teepees, a homestead and a sawmill; and birds of prey that just might fly right over your head.
Finally, head north to the Museum at Warm Springs, which interprets the cultural and historical journeys of the Warm Springs, Wasco and Pauite tribes. See Pacific Northwest Native American paintings, sculpture, masks, ceremonial clothing, ritual implements and beadwork, and experience firsthand the sounds of ancient songs and languages.
Eat: There is a truly terrific Mexican restaurant in Madras called Rio Distinctive Mexican Cuisine. An unassuming little house right on Highway 97 harbors fresh, amazing dishes and innovative cocktails well-worth the stop on the way back to Bend. Don't miss the ceviche.
Go Back In Time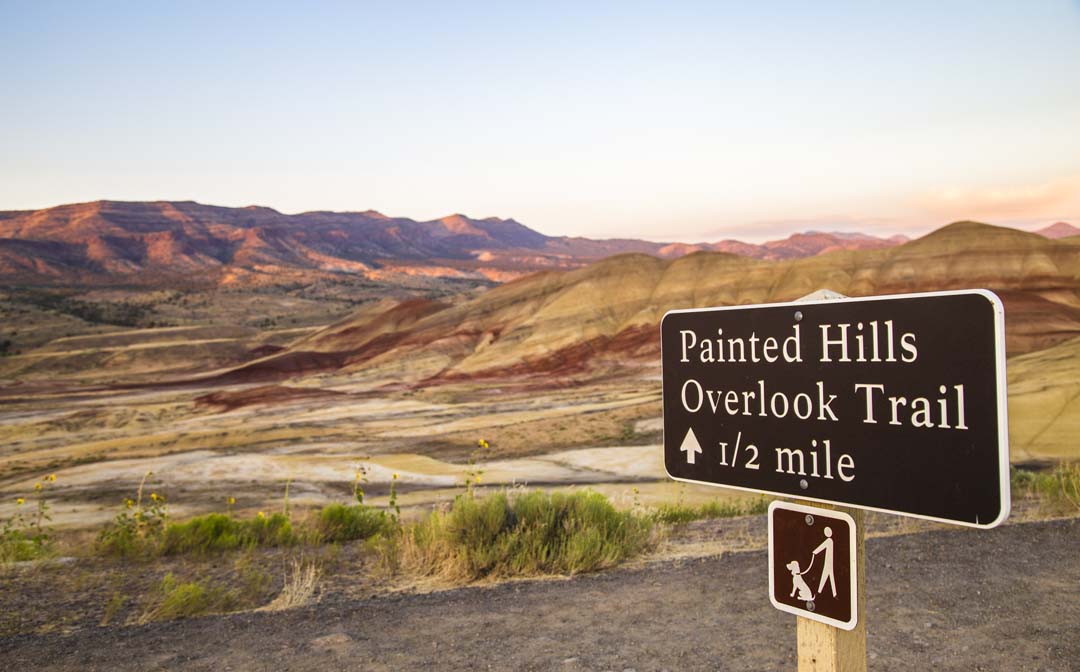 Parts of Oregon used to be a lush tropical rainforest populated with prehistoric horses, elephants, camels and saber-toothed cats. Then it all got encapsulated in time. The John Day Fossil Beds National Monument east of Bend represents one of the most complete fossil records in the world. It's also a really cool place to visit.
Drive east through Prineville and the Ochoco Mountains to the Painted Hills unit first. These gentle mounds of red, pink, bronze, tan and black ash and clay are layered in uneven stripes, surreal and lunar. They were created by deposits of sediment accumulating over thousands of years, like a river laid down a painting to last all time.
Continue east to the Thomas Condon Paleontology Center.Beautiful murals represent the environments that used to exist here, along with more than 500 fossils. Viewing windows allow the public to watch the scientists at work studying of fossils right before your eyes.
Eat: Sometimes I dream about the house-made pie at the Sidewalk Café in Mitchell. If they've got blackberry, that's your no-brainer selection. The juicy burgers and handmade shakes are memory-makers, too.