Artist Courtney Holton honors ancestral Native American photos with bold colors and contemporary designs.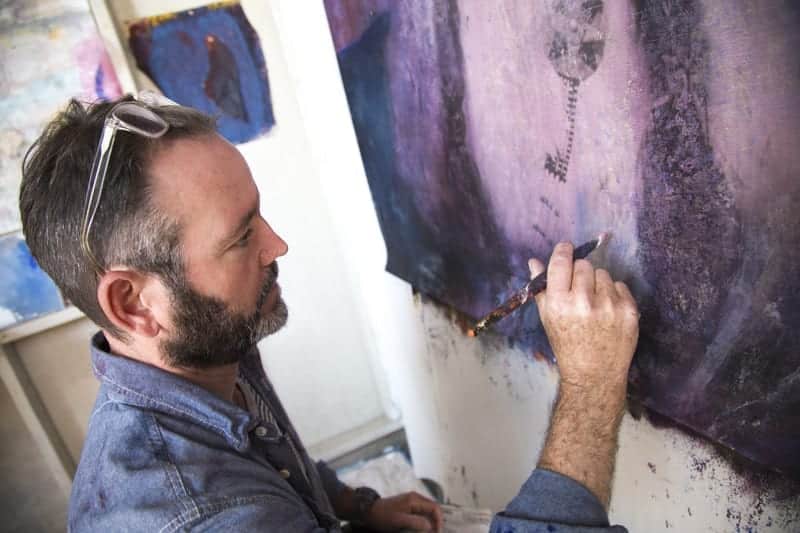 The familiar, proud faces of native people resemble black and white photos of an earlier time. But familiarity quickly fades to curiosity. Big splashes of color give Courtney Holton's large canvases a contemporary twist, and, yet, why are the portraits striped with the American flag? Do those patchwork blocks behind the elegant woman shape the state of Oregon?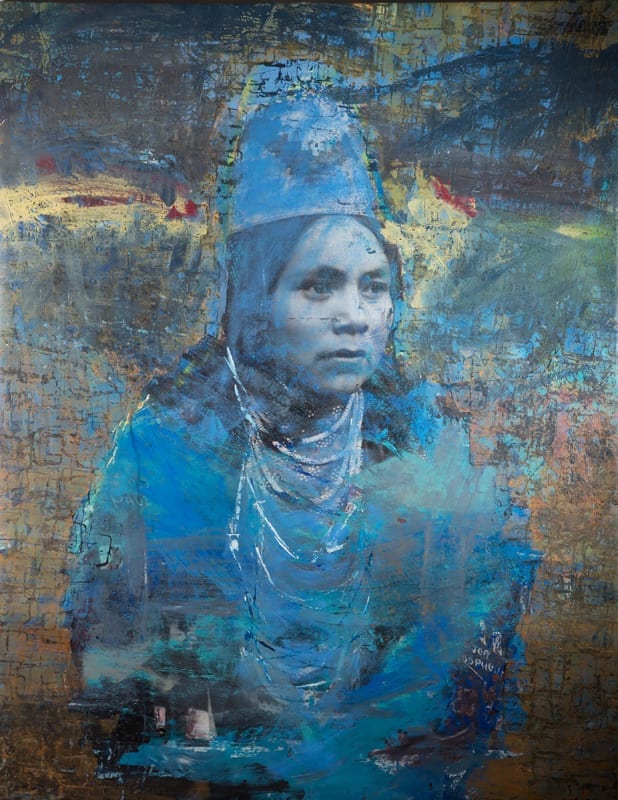 Part of the answer lies with a cache of turn-of-the-twentieth century photos and prints Holton obtained as a student at the University of Oregon in the 1980s. He held onto the archival material for thirty years while his life and the love of a French woman took him to Paris and later the Loire Valley.
He initially sold abstract paintings on Paris streets and sometimes exhibited in bars and restaurants. The owner of the Galerie Expression Libre in Paris saw Holton's paintings in a theater and began exhibiting his work, leading to shows in Turkey, Belgium, Switzerland and the United States. "Art is everywhere, and can be a wonderful tool in communication, history and thought," said Holton.
Born and raised in Eugene, Holton spent winters skiing at Mt. Bachelor. In 2016, he decided to spend more time in his home state, and Bend was a good fit. He rented studio space at Cindercone Clay Center where he began to develop this portrait series, enlarging old black and white images onto canvas through industrial ink-jet technology, and then hand layering the canvas with colorful oil paints. Each painting takes about a month to complete.
"With a heartfelt compassion for his subjects and a sincere commitment to accuracy in depicting and painting these subjects, Courtney lends his remarkable talent to his larger-than-life, beautiful oil paintings of the mid-to-late-1800's Native American occupants of northeastern Oregon," said Billye Turner, a local art dealer who facilitated a recent show, "Remembrance," at Bend's Franklin Crossing.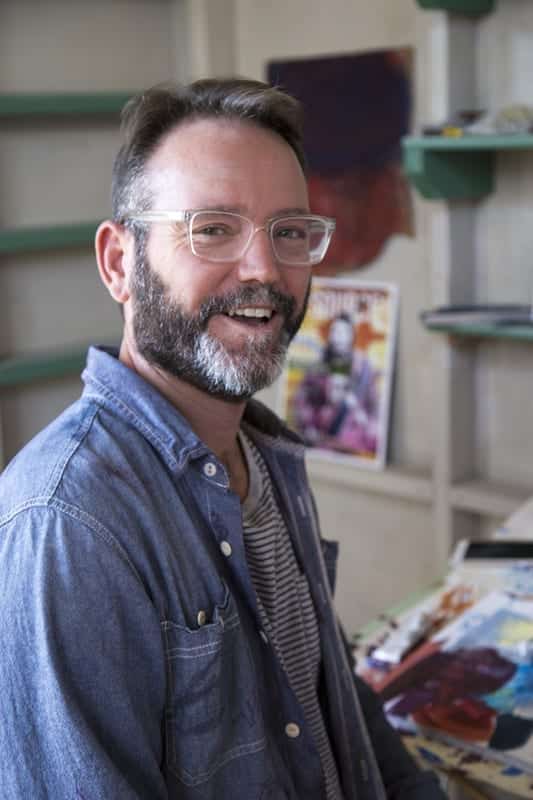 The exhibit included a painting with the American flag imposed over the photo of a native man. Holton's intent was to honor the patriotic service of all Native Americans who served in World War II, including "code talkers" whose job it was to transmit secret messages in code. In a painting of a native woman, he created a facsimile of Oregon counties in the background, a nod to their tribal lands both ancient and current.
"Each portrait tells a story of the beauty and power of these photographs—the desire to remember and respect," he said of the exhibit. He donates ten percent of sales on the portrait series to the Warm Springs Community Action Team.
Today, he splits his time between Bend and the village of St. Sauveur where he owns part of a 500-year-old convent, that serves as his home and studio. He's working with a master printer there to create wood-block prints that are more attractive to collectors.
"It's daunting to start over again in a new place," he said. "With art, it's something you grow over the years." But proximity to family and ski slopes will make his re-entry to Central Oregon a lot easier.