Photo courtesy of Deschutes County Fair & Expo, by Mike West.
This summer, Bend is bursting with a wide array of vibrant festivals that aim to unite the community in celebration of music, art, food and culture. With a festival for every interest from country music to yoga, there's something for everyone to enjoy. Mark your calendar and seize the opportunity to indulge in the very best of Central Oregon's summer celebrations. 
Bend Yoga Festival 
June 8-11, 2023
Revitalize your yoga practice, embrace holistic living through workshops, and delight in outdoor adventures at the second annual Bend Yoga Festival. Set in scenic Riverbend Park, with riverfront access and stunning mountain views, this festival offers the perfect setting to connect with yourself, forge new connections and appreciate nature's beauty. Be inspired by esteemed teachers and presenters who will elevate and deepen your practice, leaving a lasting impact beyond the festival. Bendyogafestival.com
---
Steampunk Music Festival
June 16-18, 2023
From its humble beginnings as a small house gathering to celebrate the summer solstice, the Steampunk Music Festival has blossomed into a three-day extravaganza held at the Rosland Campground in La Pine. With two stages and an incredible live music lineup, this festival promises an unforgettable experience of self-expression, human connections, and awe-inspiring art. Engage in diverse workshops like AcroYoga, partner dancing energetics, and sound bath meditations. Proceeds from the festival support local non-profits; the Environmental Center has been selected as this year's beneficiary. steampunk.mobiledanceparty.net.
---
Big Ponderoo
June 24-25, 2023
Experience the vibrant music and arts community of Sisters at the highly anticipated Big Ponderoo festival, presented by Sisters Folk Festival. This new event showcases soulful Americana and bluegrass on two stages over three days. Start your journey with a week-long lead-up, featuring jam camps, workshops, and pop-up concerts, culminating in three unforgettable days of live music starting June 24. Enjoy groovy melodies, delicious local food, and a variety of beer, wine and cider while immersing yourself in captivating art displays and interactive events that are sure to leave a lasting impression. Click here for more information.
---
Bend Summer Festival
July 7-9, 2023
Soak in the sunshine and community spirit at the annual Bend Summer Festival, a dynamic t celebration of arts and culture  in downtown Bend. Discover the work of over 100 talented artists and craftspeople showcasing their exquisite designs and artistic prowess. Wander the festival and jam to an exciting lineup of live musical performances taking the stage throughout the weekend. Skateboarding enthusiasts can check out custom features by Tactics, while fans of local artisan works can explore the Oregon Lifestyle area with its array of handmade goods, specialty food products and award-winning wine. Families can look forward to bounce houses, family activities, games and treats. Click here for more information.
---
Fairwell Festival
July 21-23, 2023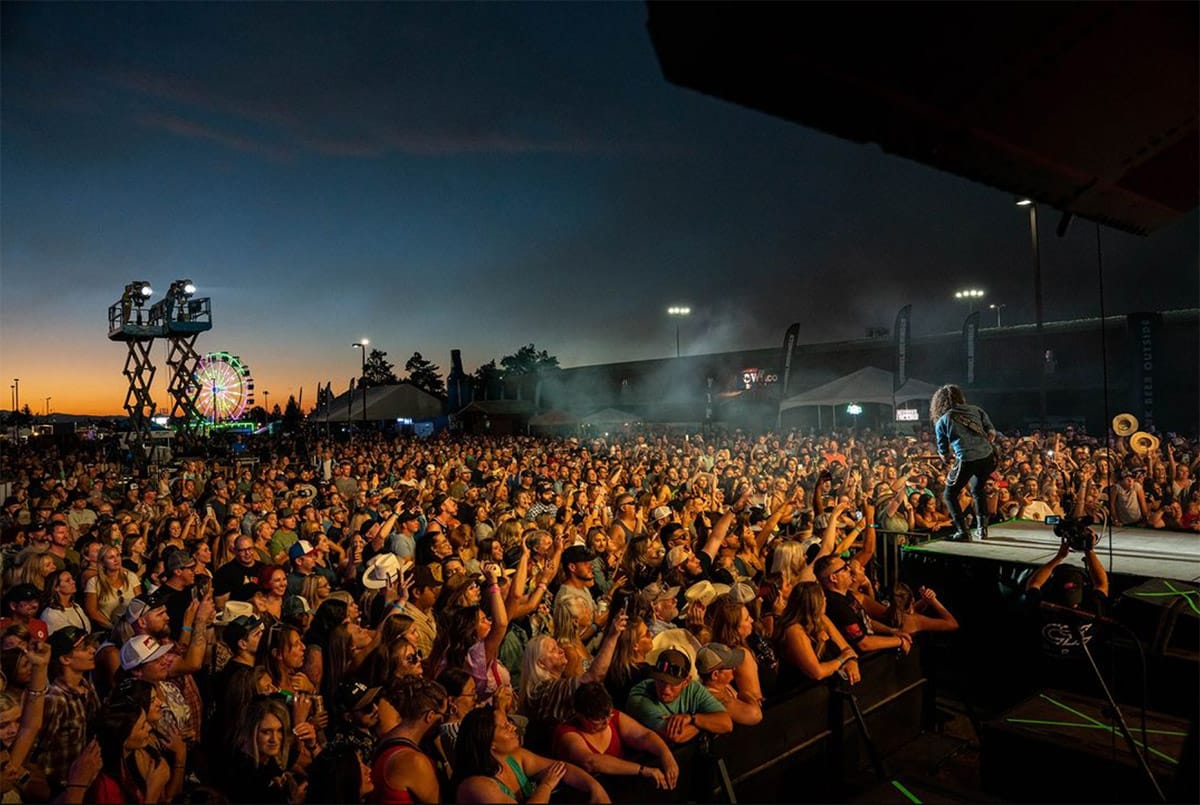 Experience the vibrant sounds of folk, blues, rock, country and soul at the Fairwell Festival, one of Central Oregon's newest music festivals. With over 36 performances across three stages, this three-day festival showcases a diverse lineup of talented artists, including headliners Zach Bryan and Willie Nelson & Family. Enjoy performances by acclaimed artists such as Gary Clark Jr., Sheryl Crow, Mt. Joy, Band of Horses, Luke Grimes and more. Treat yourself to carefully curated culinary experiences with delicious local food, wine and craft beers. Click here for more information.
---
Balloons Over Bend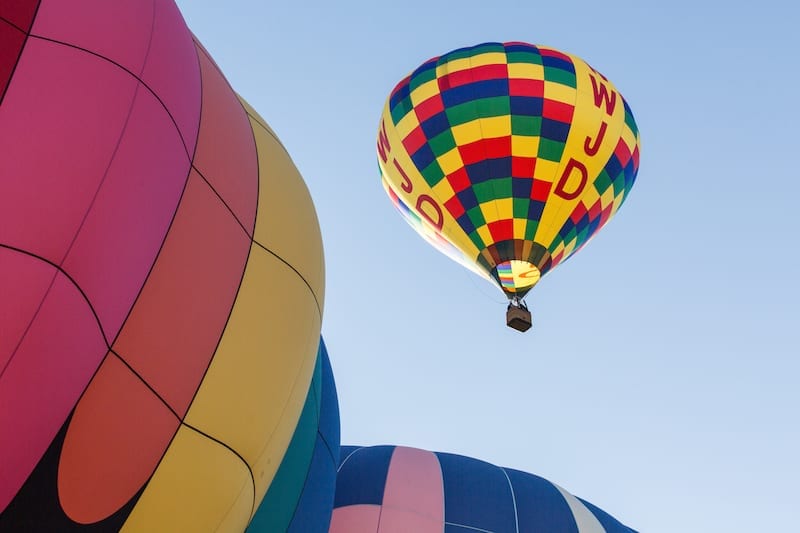 July 28-30, 2023
Delight in the enchantment of Balloons Over Bend, a family-friendly festival showcasing mesmerizing hot air balloons. Witness the breathtaking sight of balloons ascending against a stunning sunrise on Friday, Saturday and Sunday mornings. In the evenings, head to Bend's Riverbend Park on Friday and Redmond's Sam Johnson Park on Saturday for captivating Night Glow events, where glowing balloons illuminate the night sky. Children can also participate in the fun-filled Balloon Blast race as part of the Kid's Rock the Races series. ive music, delicious food and an artisan marketplace will add to the wonder. Click here for more information.
---
Deschutes County Fair and Rodeo
August 2-6, 2023
Get ready to celebrate the 103rd edition of the iconic Deschutes County Fair and Rodeo. This five-day event offers a championship rodeo, family-friendly concerts, an array of animals, thrilling carnival rides and classic old-fashioned treats like cotton candy and corn dogs. The fairgrounds will also be brimming with shopping opportunities, art exhibits and a wide selection of food options. The Deschutes County Fair and Rodeo is nationally renowned, bringing rodeo fans from far and wide to engage in the colorful spectacle. Click here for more information.
---
Sunriver Music Festival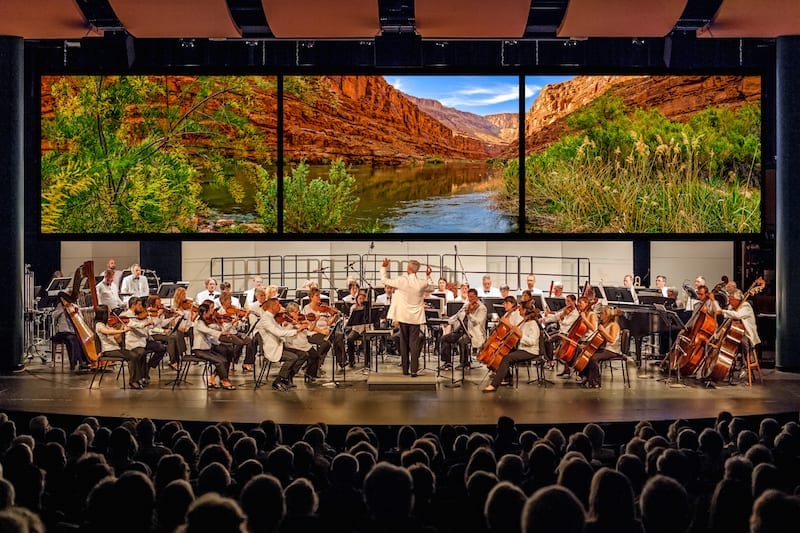 August 4-17, 2023
Celebrate the timeless beauty of classical music at the Sunriver Music Festival's Summer Festival. Listen to world-class performances by professional orchestra musicians and acclaimed soloists from around the country. Enjoy four classical concerts, a solo piano concert and the "Discover the Symphony" concert in the scenic locales of Bend and Sunriver. The Great Hall at Sunriver Resort and the Tower Theatre in downtown Bend serve as premier venues for these performances. Click here for more information.
---
Art in the High Desert
August 25-27, 2023
Prepare for an even bigger and better edition of Art in the High Desert, one of the country's premier art events. This year, the event is happening at the Deschutes County Fair & Expo Center in Redmond, just a 15-minute drive north of Bend. Immerse yourself in the impeccable craftsmanship of approximately 150 nationally acclaimed artists whose work will be on display. Indulge in the wide range of artistic creations and enjoy the opportunity to connect with the passionate artists behind the works. Click here for more information.
---
Cascade Equinox Festival
September 22-24, 2023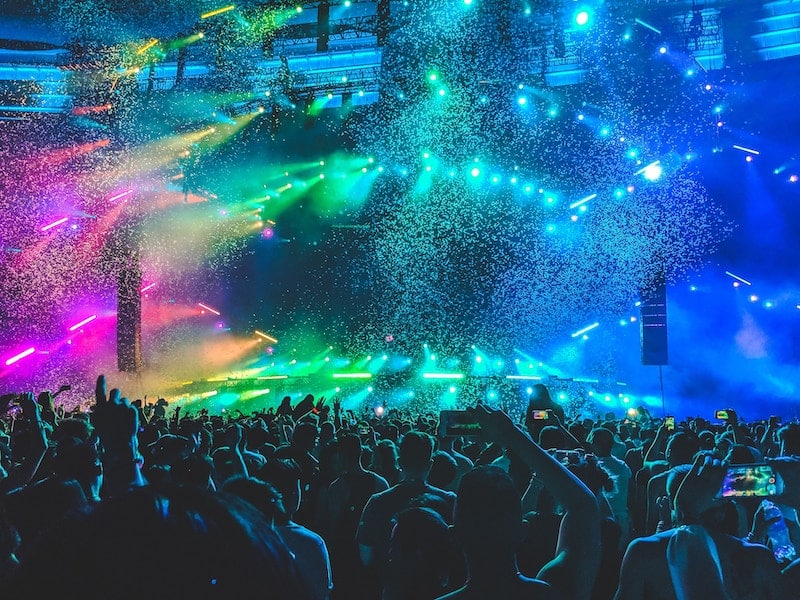 Celebrate the inaugural Cascade Equinox Festival, a three-day music festival presented by Gem & Jam and 4 Peaks. Expand your musical horizon with a diverse lineup of artists who embody artistic exploration and creativity, from local talents to established icons. Discover a foodies' oasis at the Culinary Commons, explore local handmade clothing and jewelry at The Grove marketplace, engage with interactive art installations at The Cosmic Drip and relax at the Cascade Healing Garden with a variety of healing modalities. For premium accommodations, the Alpenglow Campground provides a comfortable base camp near the festival's epicenter. Click here for more information.
---
Sisters Folk Festival
September 29 – October 1, 2023
Since 1995, the Sisters Folk Festival has embraced the essence of Americana, bringing heartfelt performances to downtown Sisters. Spanning seven stages, this festival showcases performances by globally renowned artists alongside the most promising emerging talent in the realms of folk, blues, bluegrass and everything in between. Set in a distinctively intimate environment, it offers a truly exceptional setting to revel in the magic of extraordinary music. Click here for more information.