The best dishes in some of the region's most popular brunch restaurants.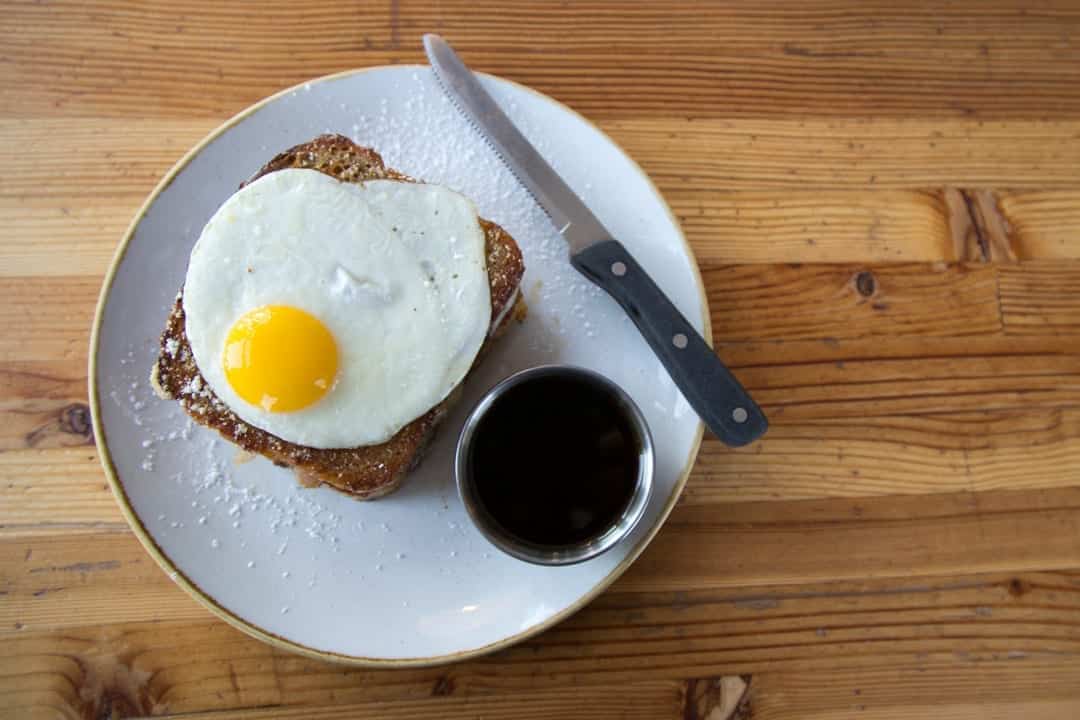 Who decided that only moms love brunch? Yes, Mother's Day is synonymous with brunch, but the dual-purpose meal has become a whole new ballgame. There's a brunch restaurant for every culinary trend, monster-sized drinks that could easily be a meal on their own and a new use for that charming Craftsman in your neighborhood. In Central Oregon, the brunch line is as ubiquitous as the lift line. With so many options, it's impossible to narrow down the best or the favorite, but these are the dishes that make us want to skip the standard soggy cereal and indulge.
Christie's Kitchen
Order: The quiche, made special every day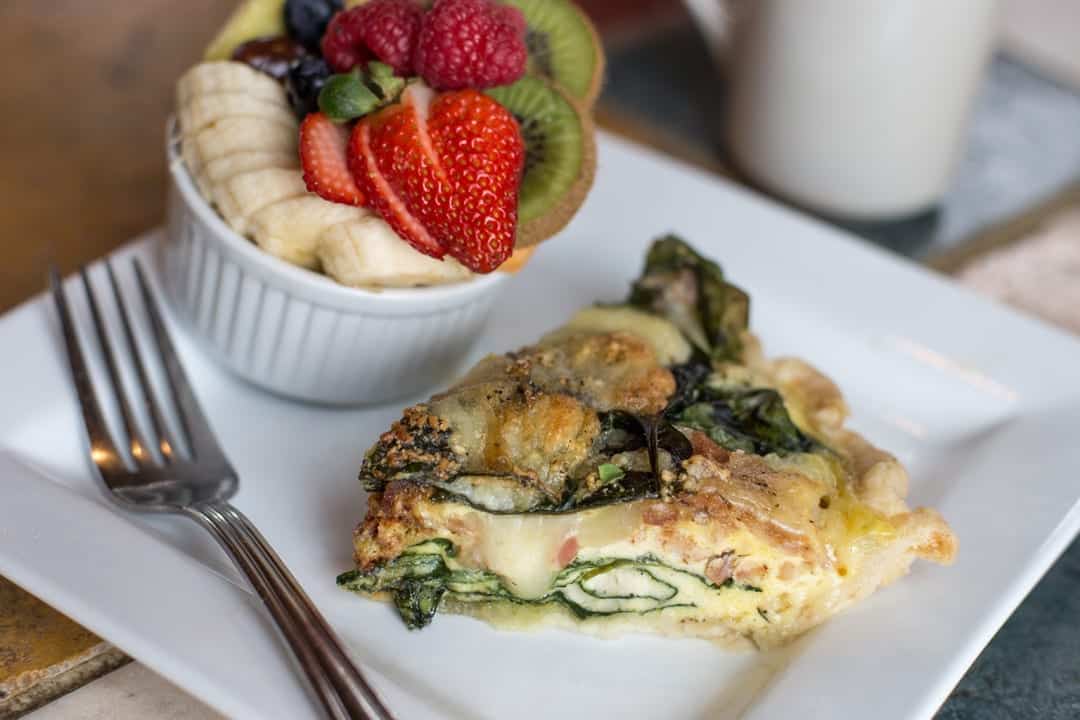 Christie Bryant of Christie's Kitchen in Redmond wouldn't call her restaurant a brunch destination, even if other people might. "We're a breakfast and lunch restaurant, but we serve breakfast all day," she said. "Especially on the weekend, our guests really enjoy the option of all-day breakfast."
Christie and her husband Gary sold their previous restaurant, the Country Nook, over a decade ago to retire. "But I got bored," said Bryant. Christie's Kitchen was born in a red house in downtown Redmond six years ago to immediate popularity, given the frequent line out the front door. The menu is diner happiness, from biscuits and gravy to an eight-ounce sirloin to a malted waffle. Homemade cinnamon rolls or muffins are a delicious smaller treat, or go big with chicken fried steak, country gravy, eggs and potatoes.
Bryant's "brunch" choice? The quiche. She makes it herself with handmade pie crust and different fillings every day. "I like them all, as long as they don't have mushrooms," said Bryant. Try the bacon spinach Swiss quiche or the club quiche, which mimics the namesake sandwich with smoked turkey, bacon, American cheese, Swiss cheese, ham and fresh grilled tomatoes. The quiche comes with fruit or hashbrowns, or upgrade to a soup or salad. When you're finished, wave into the open kitchen to thank Bryant yourself for a great meal—just don't call it brunch. — Kim Cooper Findling
Chow
Order: The Blackstone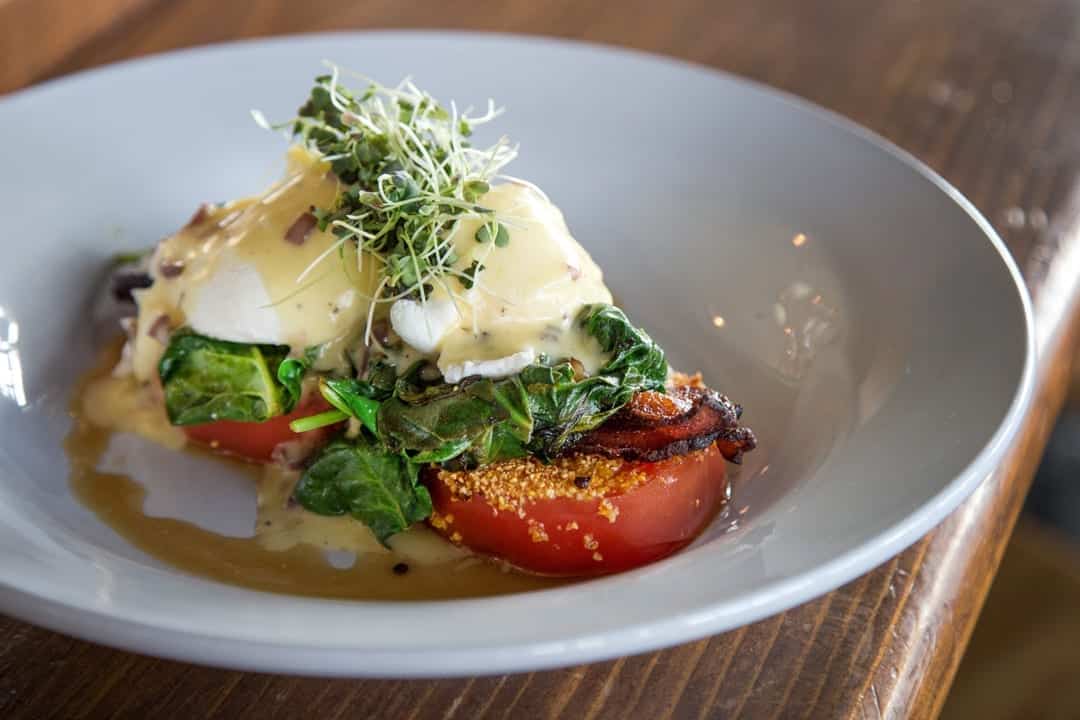 In peak season, there's going to be a line out the door of Chow no matter what day of the week. Not to worry, though, as there are bloody marys and mimosas to tide you over until you can nab a table at the popular west side Bend breakfast and lunch destination. Known for its commitment to locally sourced ingredients, including from the onsite garden, Chow offers a unique take on traditional and Southern-style flavors. Everything is made from scratch, from the sourdough toast to the innovative hot sauces like habanero carrot at each table.
There are classic breakfast options to choose from, but Chow is the kind of place to get out of your breakfast comfort zone. The Blackstone is a new take on eggs Benedict, with cornmeal-crusted tomatoes serving as the platter for smoked bacon, spinach and two perfectly poached eggs. A bernaise sauce, similar to a hollandaise but with more acidity from white wine vinegar and includes shallots and herbs, is poured over the top of it all. The result is a savory dish that feels fresh with each bite.
Opt for the bacon cheddar grits on the side instead of standard fried potatoes. The Southern delight could be a standalone meal, with bits of bacon and melted cheese inside a not too mushy, not too grainy corn grit. This is comfort food at its finest and what keeps people coming back. — Bronte Dod
Jackson's Corner
Order: The Cristo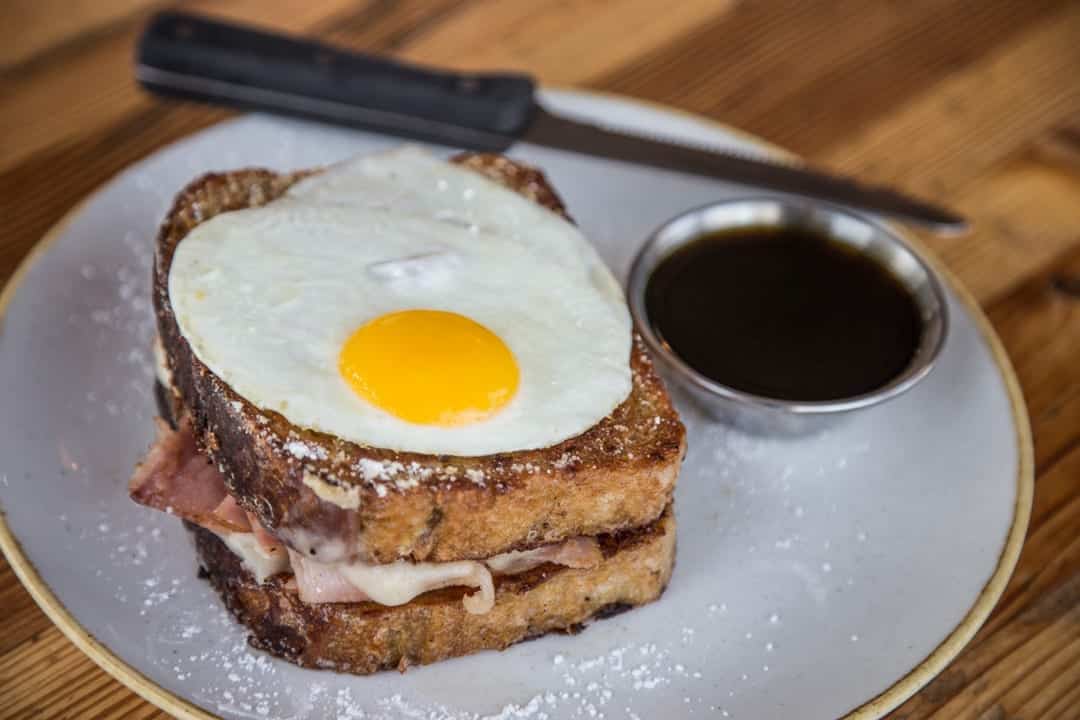 When Jackson's Corner opened its doors on the corner of Delaware Avenue and Broadway Street more than a decade ago, it was on the leading edge of the local farm-to-table movement, with an emphasis on fresh and local ingredients and handmade breads and pastas. Today the cafe is an institution in Bend, having expanded to a second location near St. Charles Hospital.
The breakfast menu is straightforward, but the execution is pitch perfect on standards like huevos rancheros, prepared with Imperial Stock Ranch beef chorizo, and the playful Green Eggs (and ham), pesto scrambled eggs with shaved parmigiano-reggiano. But if we had to select just one dish that embodies Bend's brunch ethos, it would be Jackson's Cristo, a sweet and savory delight that is part lunch sandwich and part breakfast plate in one decadent package.
A variation of the traditional croque monsieur, a fried ham sandwich that appeared in French cafes in the early 20th century, the Cristo takes the concept to another level with egg-drenched French bread enveloping thinly sliced Hill's ham and Tillamook Swiss cheese. The entire concoction is then pan fried to crispy perfection. Jackson's finishes the sandwich with a fried egg perched atop. A dusting of powdered sugar and a side of maple syrup completes this brunch de resistance. — Eric Flowers
McKay Cottage
Order: Stuffed French Toast
The service at McKay Cottage is just about as charming as the 20th-century Craftsman that was converted into the brunch destination. Servers buzz around the tables, topping off coffee, chatting with regulars and balancing the plates that come stacked with food. The restaurant is off the beaten path for Bend standards, overlooking the Deschutes River on O.B. Riley Road, but that doesn't stop the hordes of people that will wait in line for a table.
McKay Cottage has been open for more than a decade and is well known for its scratch-made dishes and freshly baked treats. If your meal doesn't come with an incredibly light buttery scone, splurge and order one for the table, especially one that comes with a seasonal fruit baked inside. There are more than enough options to choose from for breakfast, including classic favorites such as eggs Benedict and biscuits and gravy, as well as modern takes such as breakfast burritos and even what can only be described as breakfast nachos.
The stuffed French toast is one of the best options. The typical hearty slice of toast is swapped for a flaky croissant, which is stuffed with an Italian mascarpone, a citrus and cheese filling. The entire concoction is dipped in batter, grilled and topped with a strawberry compote. It's less adventure-fuel and more indulgence, but entirely worth the wait. — Bronte Dod