Shooting the wild world, bringing it home to Central Oregon.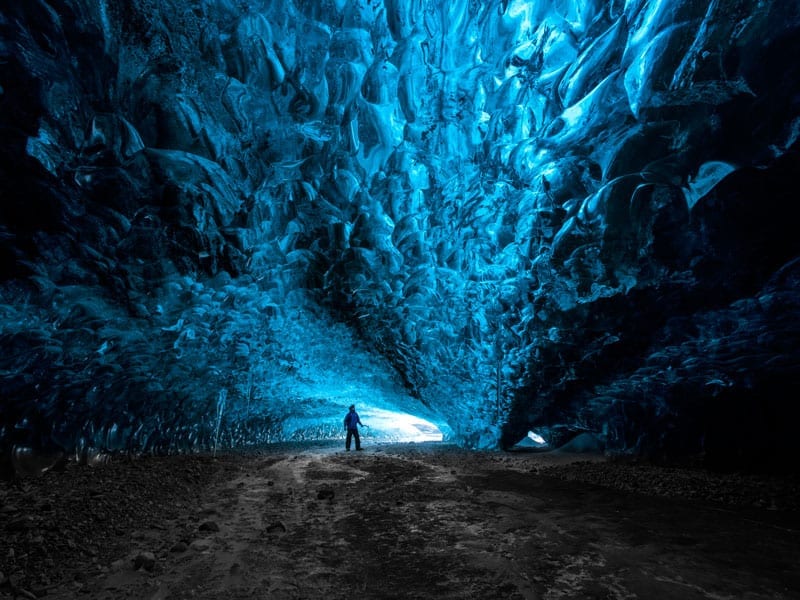 Chad Copeland has been to war. He's seen the planet from the seat of a fighter jet and flown civilian aircraft in white-knuckle Alaskan conditions. In 2002, he tried, failed and finally succeeded at flying a camera on a remote-controlled aircraft, commonly called a drone today. And while working as an air traffic controller, he once cleared the skies for Air Force One with President Obama aboard.
His training as a pilot, his love of cameras and his early adoption of drone technology led him into remote and wild places around the globe. It proved a winning combination. While it takes most professional photographers time to build their portfolio, Copeland's first assignment was with National Geographic. They sent him to China for six weeks in 2013 to shoot Moon Hill in Yangshuo and limestone karsts of the Shilin Stone Forest. That job made him the first civilian person to fly drones in China. Since then, his A-list clients have included Microsoft, BBC's Planet Earth, Outside magazine, Men's Journal, the NFL Network, NBC Sports for the 2016 Olympics in Rio, Tesla and Spacex, and Jeff Bezos' Blue Origin where he said he put "a cloud of drones" around rocket launches in West Texas.
Copeland, 38, moved to Bend in January, opened Copeland Gallery in Sunriver in February and has plans for a second gallery in Bend. The Sunriver gallery displays large-scale ultra-high definition prints chronicling his encounters with grizzly bears, humpback whales, sharks, turtles and a rare and endangered Hawaiian owl. He's dived with tiger and Galapagos sharks and even great whites, and although the photos of those creatures are in his archives, they may form part of an upcoming oceans-themed exhibit.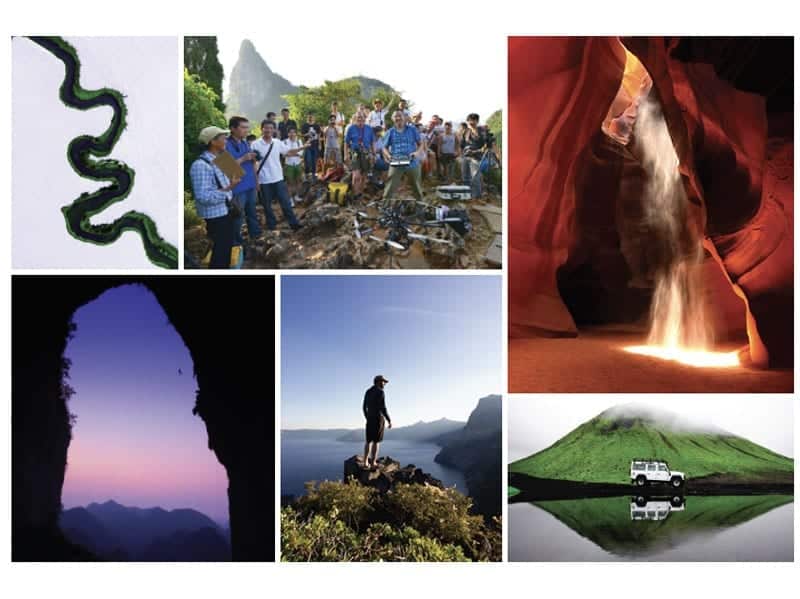 "The focus of my gallery is to convey a message of wild places and to give animals more focus," he said. "I'm in awe of their intelligence and emotions, and I feel it's possible to communicate nonverbally with many of them."
The gallery also showcases exotic places where Copeland has traveled on international assignments or simply for his own adventures. Visitors are greeted with images of red-sand caves punctuated by a shaft of light, craggy mountain rims, green swirls of the Northern Lights, Fiji and the Nepali coast of Kauai, shimmering ice caves and icebergs, and even sunsets and waterfalls. More recently, photos of his new life in Central Oregon have begun to populate his gallery, holding up well to the plethora of other beautiful places that hang on the gallery walls.
He's been lugging a camera around since the age of 7 when he found a Polaroid (without film in it) sitting on the coffee table of his family's home in Pocatello, Idaho. Although his equipment costs a bit more now, he still shoots every day. A high-end Sony camera system with all the necessary lenses, filters, batteries and a drone are packed in a Pelican case that's ready to go on a moment's notice. "I may get a call from across the country asking me to be somewhere to film in a few hours," he said. "Adventure photography is not a planned lifestyle," he said, adding that he was away from the Pacific Northwest and his family ten months last year.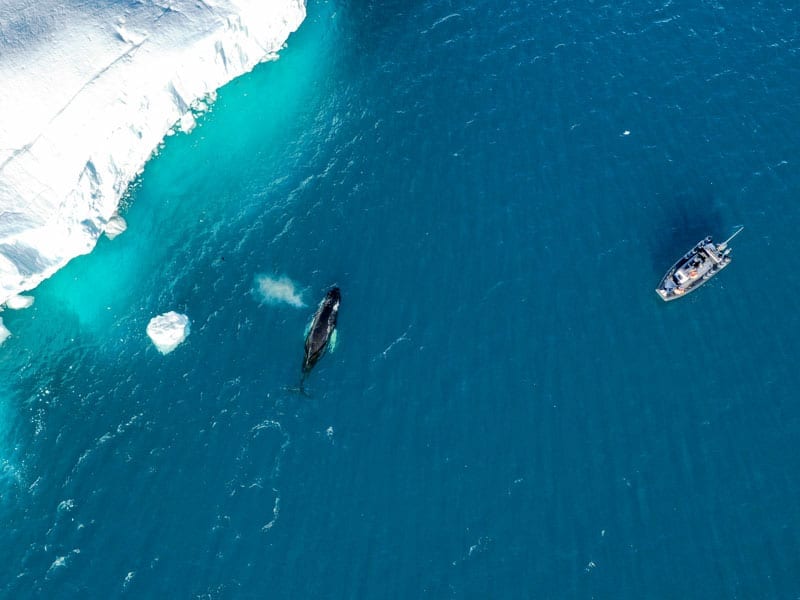 To help others explore the outdoors and its inhabitants through a camera, Copeland offers weekly workshops at the gallery. Students range from those wanting better photos with their iPhones to accomplished professional photographers. And if individuals seek adventure Copeland-style, they can sign up for one of his globally guided trips to places like Greenland or the South Pacific kingdom of Tonga.
So what kinds of challenges does this master of the camera face? The biggest one he says is dust, and there's plenty of that in Central Oregon. "I go through everything each night, looking for a speck of dust or smudge to purify the image," he said. "I want people to imagine they could be there, I want them to see the wild as I saw it through the lens."