Restaurant Review
Nestled in downtown Bend's Brooks Alley, the long-awaited Dear Irene has finally opened its doors, and in every last detail, it lives up to the anticipation. With elevated cuisine, stylish design and artisan cocktails, the restaurant offers an innovative dining experience.
Meet Chef Jonny Becklund
Chef Jonny Becklund, backed by two decades of experience, and his wife, Irene, are the creative forces behind the restaurant's chic ambiance and ever-changing menu. The space is full of edgy accents, playful wallpapers and captivating textures, beautifully complemented by clean lines, fine art and gracious service. The result is an atmosphere that effortlessly balances fun and sophistication. Even the bathrooms showcase artistic flair, highlighting the extreme care and attention to detail that went into the creation of the space. Sip cocktails on velvet couches in the back lounge, sit at the bar or explore the full menu cozied up in an upholstered velvet booth. 
Creative Cuisine in an Elevated Atmosphere
Then, there's the food. The King Salmon Crudo is a colorful composition of tomatillo leche di tigre, yuzu kosho, shaved radish, jalapeño, chili oil and crispy garlic, skillfully combining textures and flavors for a refreshing start to your meal. Next, the honey roasted heirloom carrots are roasted to perfection and served with lemon labneh, hazelnut and pistachio dukkah, pomegranate molasses, lemon oil and mint, creating a beautifully balanced, sweet, and nutty vegetarian delightful that melts in your mouth.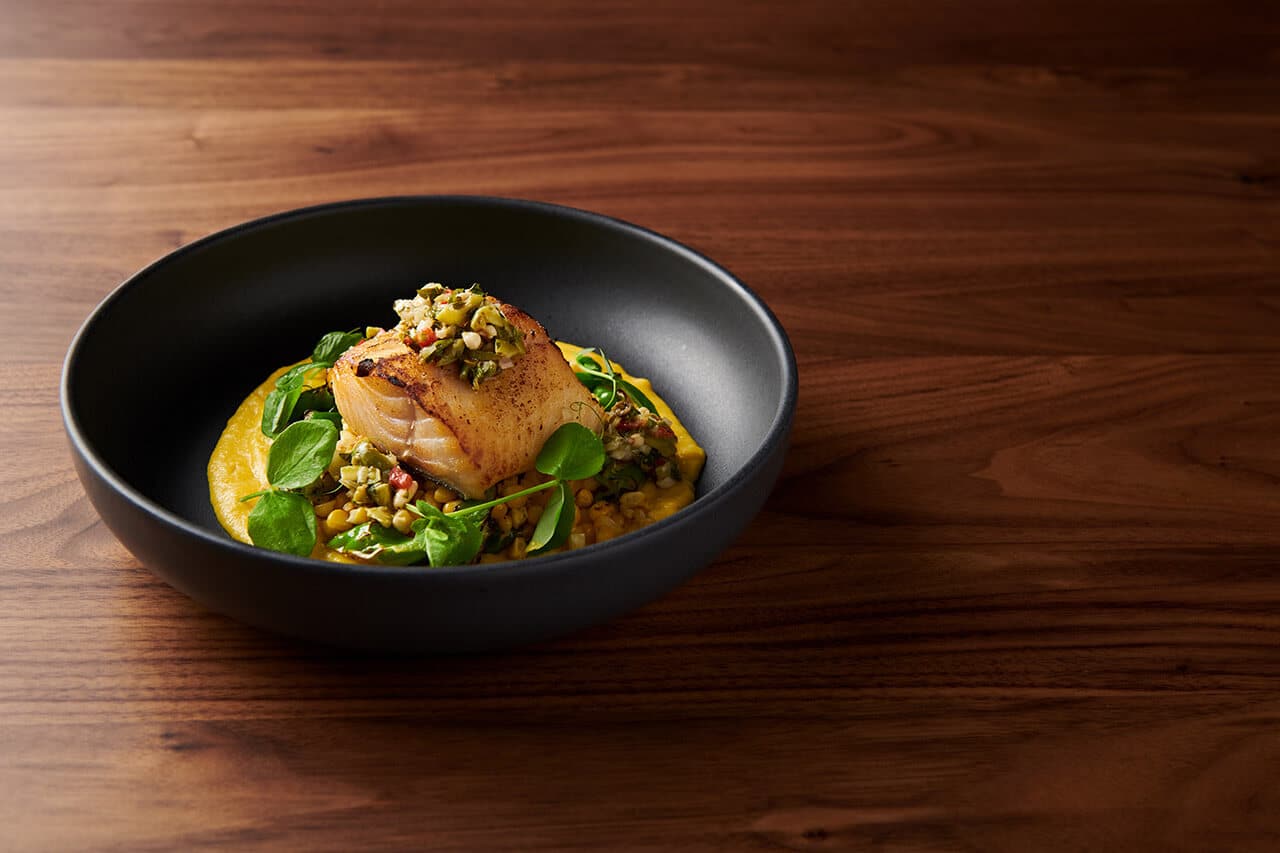 The Spanish prawns are accompanied by Iberico chorizo, fire-roasted tomato and charred lemon, transporting your taste buds to distant shores. The Little Gems salad is a light and vibrant addition to the meal, with puffed wild rice, toasted seeds, egg yolk, parmesan and tarragon lemon dressing.
For the main course, the polenta and soft cooked egg offers comfort with asparagus, mushrooms, summer vegetables, aged parmesan and salsa verde atop stone-ground white polenta. The soft-cooked egg adds a creamy richness to the polenta, making the experience satisfying to the palate.
The Drink Menu
The drink menu offers its own elegant surprises. With carefully crafted cocktails and hand-selected wines, the choices are diverse and well-curated. The Dear Irene cocktail, featuring Belvedere Lake Bartezek vodka, Lustau blanc, house-made olive brine, and celery bitters, offers an enchanting mix of flavors. The Spritz-Carlton, made with Wild Roots grapefruit and cucumber gin, cappelletti, creme de peche and cava, is a refreshing and enjoyable option.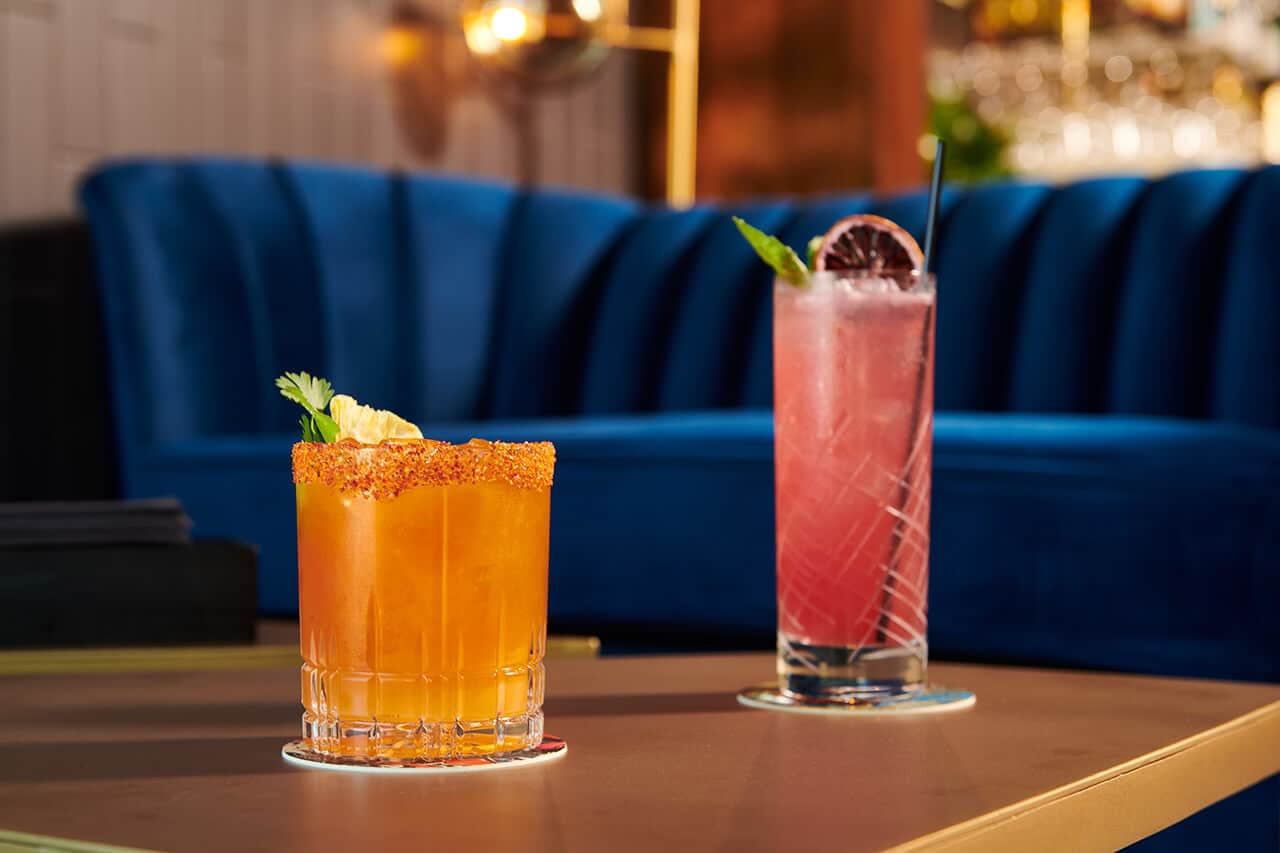 For a final course, the matcha tres leches dessert was the perfect finale, boasting a spongy cake topped with whipped coconut cream and strawberry.
Dear Irene's meticulous curation of food, design and ambiance makes it an exceptional addition to Central Oregon's dining scene. Whether you're looking for a post-shopping cocktail, an intimate date night or simply a delicious meal, Dear Irene is the perfect spot for a memorable evening.
926 NW Brooks St, Bend, OR | 541-253-7523
Open: Tuesday-Saturday, 4:30-9:30 | dearirenebend.com 
---
Click here to read more about our local food and restaurant scene.