I'm lying on a reclining chair under the canopy of a century-old maple tree, my eyes closed and surrounded by seven women singing quiet songs of peace, love and release. They start with a melody and then ease into a harmony. My day's stress and the street noise fade. If I was an actual hospice patient, the Heart of Oregon Threshold Singers would sing to me as my human spirit begins its passage from life to death. This is a rehearsal for when the singers head to the bedside of a person in hospice care.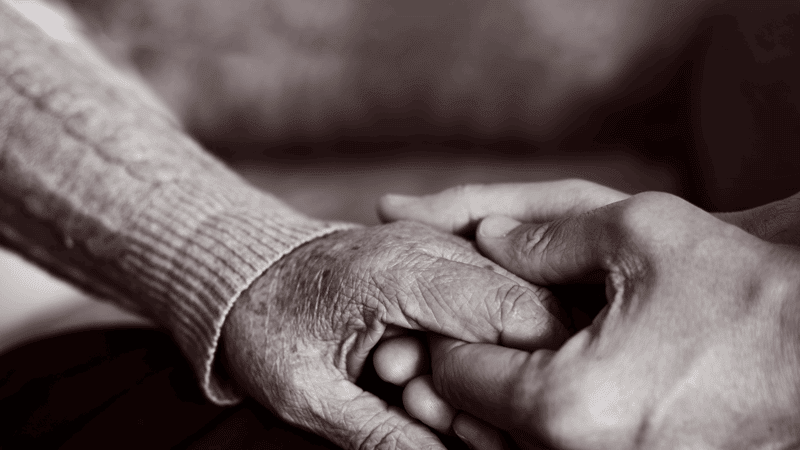 The idea for a threshold choir started with Californian Kate Munger when she sang for a dying friend in 1990. In doing so, she tapped into the power of music to soothe and provide peace at important transitions in life, and planted the seed to grow the gift of song and kindness to give to others.
In 2000, she founded Threshold Choir and a half-dozen chapters sprouted up in Northern California. The concept grew into a worldwide phenomenon with about 200 independent and locally-based choirs, including the Central Oregon group.
Among those Munger mentored was Yolanda Sanchez-Peterson who moved to Bend in 2017 and had already been singing solo as a volunteer for St. Charles hospice. She began recruiting others and by January 2020 had eight women trained and ready to sing at bedsides. "You need to sing on-key and match the pitch of the [lead] singer. But equally as important, is the ability to maintain a calm, heartfelt presence while singing," she said. Covid-19 nearly shuttered the fledgling group. They persevered by singing outside people's windows and occasionally by phone.
Sanchez-Peterson reached out to Shannon Campbell, volunteer services coordinator for Partners in Care, which recently opened a new, twelve-bed inpatient Hospice House. "I hadn't heard of threshold singers before, but it piqued my interest," Campbell recalled. "I couldn't believe that people do this. It's such a beautiful thing." Campbell soon had her own personal experience. Her mother, who would soon pass, received the gift of music as the choir sang in 35-degree weather outside Touchmark. "Mom kept looking and smiling through her window," Campbell said.
Word soon got out about the Heart of Oregon Threshold Singers among Central Oregon's hospitals, hospices and in-home health care providers for gravely ill individuals. "The vision is that when a nurse sees a patient struggling with the final days, he or she can reach out for threshold singers," said Susan Boucher, a member of the choir and co-director of the local chapter with Sanchez-Peterson since 2018. She notes requests for the group have grown exponentially, from twenty requests in 2021 to 139 through August 2022.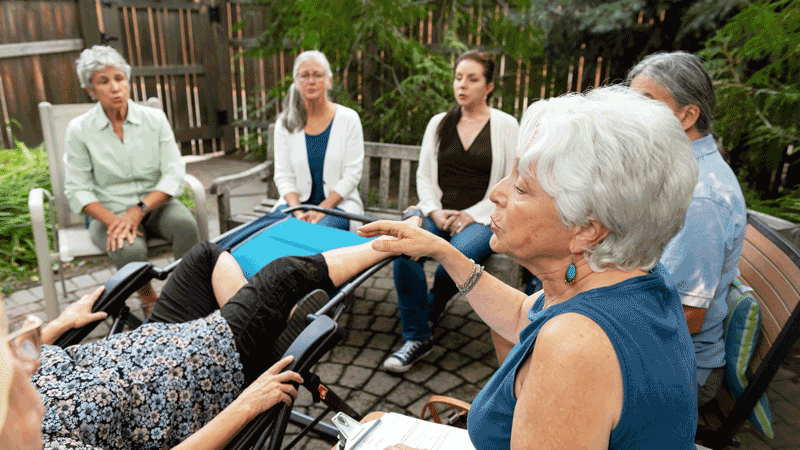 A typical visit
Today, Sanchez-Peterson, Susan Boucher and choir member Rhonda Ealy gather as part of twice-weekly visits to Hospice House. They wear N95 masks—often a challenge for voice delivery, but necessary for everyone's safety. Even though the current ten-member choir rehearses together, they sing in small groups of two to four. They stress that their presence at the bedside isn't a performance or music therapy but a gift. "We're bringing compassion, something that doesn't come with an injection or a pill," said Boucher, a retired nurse. The patient has agreed to the singers' presence in their room. Today's lead singer will gather a variety of information before entering the room on subjects such as the recipient's spiritual background, culture, age and then pick up additional cues after entering the room.
 "To do this work requires a lot of training," Boucher said. "Your own thoughts and experience with death and dying come into play." "We enter an extremely private space is a privilege," Sanchez-Peterson added. "Being in that room is about the patient, not about you. Singers need to stay calm and present if they feel themselves becoming ungrounded."
Most of the songs are specifically written by Threshold Choir members and patterned after lullabies that soothe and calm people who may be agitated or fearful. The titles say it all: "Rest Easy," "Grateful Heart" and "May Peace be with You." At rehearsal, choir members are encouraged to listen to the music first and then open their sheet music to get a feel for it.
The Heart of Oregon Threshold Singers look forward to growing their ranks, including adding those who are fluent in other languages. As the daughter of immigrant parents from Mexico, Sanchez-Peterson sings in Spanish when asked. She emphasizes that individuals don't need to go through hospice to request the choir at a loved one's bedside.
Back at the rehearsal—one of the first in-person practices since coming out of Covid and those held by Zoom—they wind it up with the words to a song, "I've lived my life in a river of grace. I trust this river will carry me home."
Connect at heart.oregon.ts@gmail.com