Illustrations by Eujin Gray
When the great recession hit in 2008, few places sunk as far as Central Oregon. Home prices halved, business closed and people packed up for greener pastures. It didn't take long however, for the region to rebound. Today Bend boasts a thriving economy that has diversified beyond construction and tourism. It has landed a four-year university and is becoming a hub of technology and outdoor-related businesses. At the same time it has emerged as one of the country's most popular remote working designations. The next few pages looks at the companies and people who are driving the region forward by creating a culture of ideas and innovation able to withstand the next recession.
A Spirit of Innovation? What Makes Bend Creative
When my husband and I began talking about moving back to Bend in 2013 from Tacoma, we knew all the things we really loved about this place—the weather, the outdoor activities, the small-town feel, the great people. We'd lived here in our 20s and had long wanted to get back. But before we could pull the trigger, we had to put aside the fun factor and consider whether we could make a living. (As a freelance writer, my geography was less of a concern, but we needed to know whether my husband could grow his fledgling software company in Central Oregon).
We knew that for our grand plan to work—living where we'd like, building businesses and progressing our careers—we'd need to get creative. However, what we didn't anticipate was that there was already a vibrant, growing culture of entrepreneurship and innovation in the mountain town we wanted to call home. It included a burgeoning startup community with founders and investors, companies growing in an array of sectors such as tech, beer, biotech, and outdoor products; plans for a growing university and a whole raft of people keen on offering advice, support, and connections.
It was an exciting discovery. Among everyone we met, there was this prevailing notion that this was a place to start things—a place for big ideas. No one seemed all that concerned that 300 miles and a mountain range separated us from the closest bonafide city. This issue of Bend Magazine highlights that mentality, explores what drives and why a spirit of innovation and creativity has long been part of this place's DNA.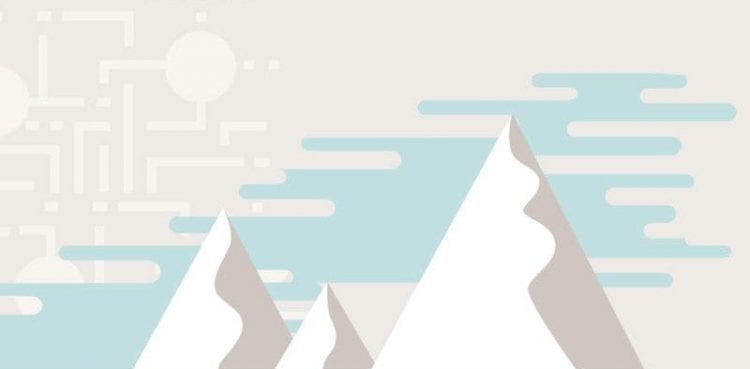 A history of reinvention
The demise of timber in the 1980s gave way to a local economy reliant on recreation and tourism. Bend's appeal as a recreation destination was drawing people into the area who were toting backcountry skis and bikes, but also ideas. By the time Preston Callicott, CEO of software development firm Five Talent, landed here in 2003, it seemed everyone he met was starting a business. "There was this forced entrepreneurship and a feeling of self-reliance," he says. "Combined with the creativity and lifestyle, it was really seductive."
The financial crisis brought nearly everything to a screeching halt. But the entrepreneurial spirit that Callicott noticed didn't go dormant. "Instead entrepreneurship became about survival at that point," he says. Home values had dropped by 58 percent—one of the most significant declines in the country. The crisis caused much economic damage, but also reinforced the need for the region to diversify its economy.
Bend business and government leaders as well as entrepreneurs began exploring: Could Bend sustain a tech industry? Consumer products? Biotech? Beer? More beer? Kombucha? Anyone fancy an insulated water bottle? (ICYMI: Lots of people do). Callicott notes that the attitude was never "no, we can't," but instead, "we can."
Entrepreneurs began launching what are now some of Bend's best well-known brands, while others started building out the necessary infrastructure to support startups. HydroFlask began in 2009. The founders of Humm Kombucha began in 2008. In the following decade, Bend witnessed the birth of local angel and venture funds, at least two startup accelerators, multiple coworking spaces, the growth of many conferences including Bend Design, Swivel, BendFilm, and Bend Venture, and the expansion of OSU-Cascades, with a position dedicated to entrepreneurial support and innovation.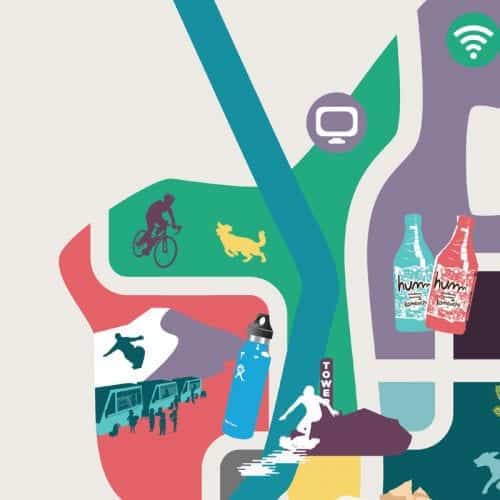 Innovation by choice or necessity
A culture of creativity and experimentation is indigenous. Matt Smith, the founder of Tribe Pilot and a Bend native, has witnessed the upsurge in startups, resources, events, and attention to the area in the last several years. "It requires creativity to live here and make it work," Smith says. "That drives some pretty interesting things."
It's not just anecdotal. The rates of entrepreneurship here outpace other places in Oregon and most places around the country. According to the Oregon Secretary of State's Office, the Bend-Redmond Metro Area led the state in businesses registered per capita last year—one per every 25 residents compared to the state average of one per every 65 residents. Bend entrepreneurs also registered more businesses in total than every other city in Oregon, except Portland, according to an analysis from Eager Law Group.
The creativity extends well beyond entrepreneurship. Bend was also deemed the remote work capital of the U.S. in 2019. More than 12 percent of the Bend-Redmond workforce telecommutes, and Oregon has more remote workers than every other state besides Colorado. Can we call that innovation? It's certainly a creative solution to finding suitable employment outside of a major metro area.
To be sure, this spirit extends well beyond the business community into other aspects of Bend life. Callicott cites the evolution of OSU-Cascades as a prime example. Meanwhile, the City of Bend recently hired its first Chief Innovation Officer, Stephanie Betteridge, whose job includes improving processes for city staff and residents.
"Innovation isn't about chasing the next shiny new technology. It's about combining tech, data, processes and people to add value to our customers, who are the entire community," Betteridge says.
So where's the next big idea in Bend? Look around you; it's probably right next door. Or better yet, look in the mirror, and tell yourself that it's time to get started on your big ideas. You're in the right place.
Explore big ideas in Bend: