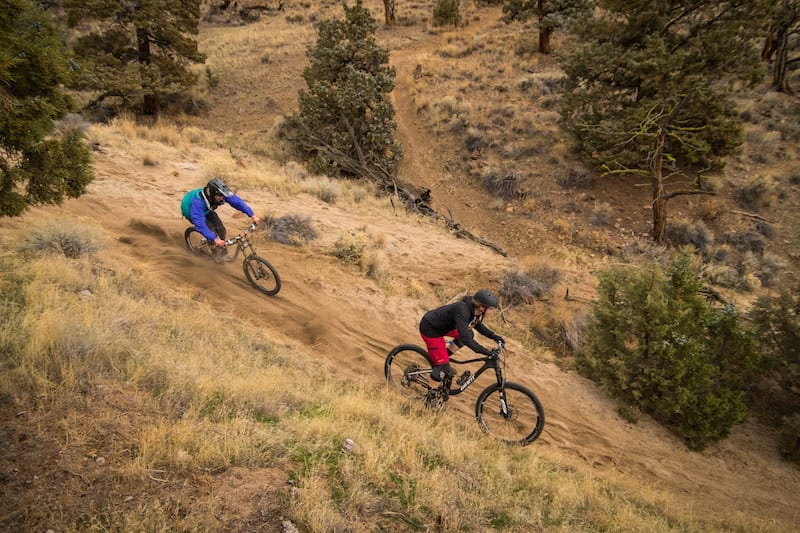 Mountain biking is usually thought of as an intense sport, but the trails around Bend offer something for everyone, from easy rides that families can try to technical trails for the extreme adventurer. For those who are new to the sport, the trails can seem intimidating, but there are plenty of easy trails that can get you started to the sport that takes over Bend in the summer and fall. Here are three easy trails to try this season, along with where to rent gear in town.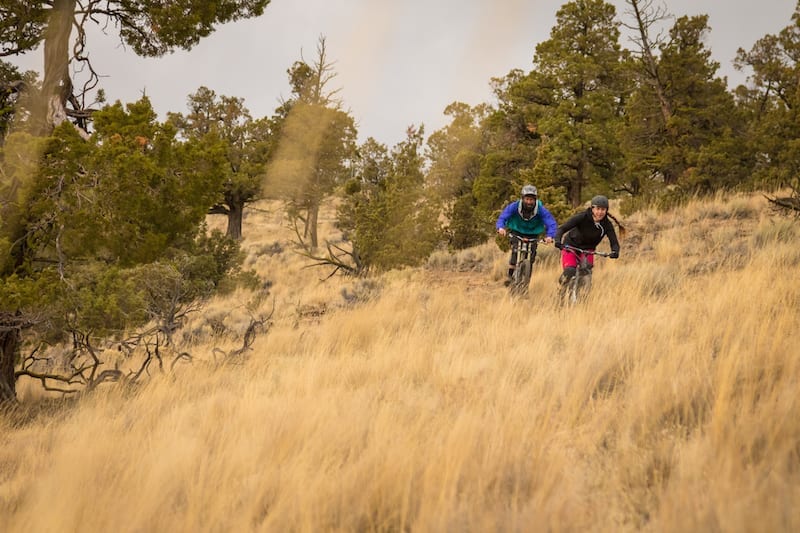 Before heading out be sure to grab the proper gear such as a hydration pack, riding gloves, and a helmet. Exercise clothing that is lightweight and comfortable with additional layers is recommended, also lightweight athletic shoes work well for riding the trails. Whether you choose to venture on your own or join a tour, make sure to let someone outside your group know where you plan to ride that day.
Shevlin Park Loop
First-time mountain bikers can start at Shevlin Park for an easy introduction to the sport. The Shevlin Park Loop Trail is a 4.6-mile loop that stays very flat for most the trail. The Loop Trail will also connect to the popular Mrazek Trail if you're ready for more of a challenge. Be sure to watch out for others on the trail. Shevlin Park is popular with hikers, and many people bring their dogs on the trail.
Ben's
Ben's trail is a good introduction to mountain biking in Phil's Trail Complex. From the trailhead, the trail starts off flat and gradually gains elevation, with a one particularly steep and rocky section before you begin the descent back down. Ben's trail is 5.5 miles of singletrack, but there are offshoots (MTB, Voodoo or KGB) where you can loop back around to the trailhead instead of following Ben's Trail to its end.
Suttle Lake Loop
This scenic trail around Suttle Lake just outside of Sisters stays close to the water. The total Suttle Lake Loop Trail is 3.6 miles and stays relatively flat the entire way, gaining less than 500 feet in elevation. The singletrack trail will take bikers over a few rocks and stumps, as well as a few campsites. After you're done biking, take a dip in the lake, or grab a drink and a bite at the newly renovated Suttle Lake Lodge.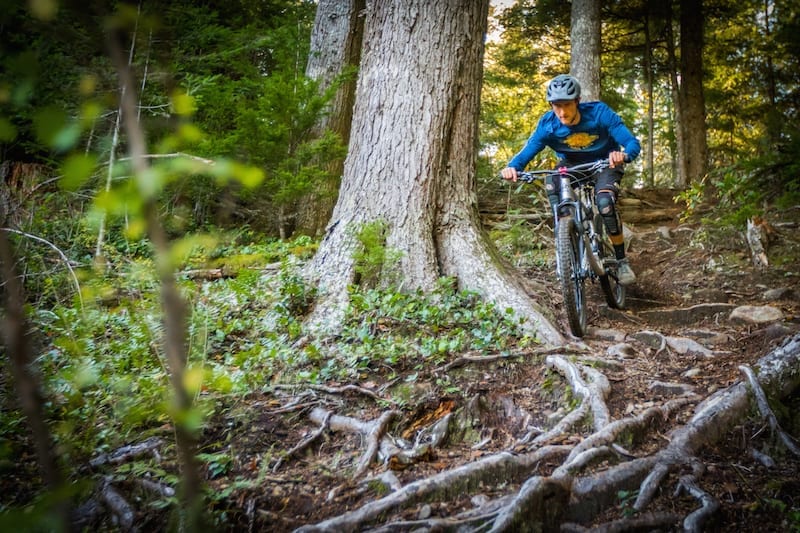 Rentals and Tours:
---
Hutch's
East Side 820 NE 3rd St. / West Side 725 NW Columbia St.
541-382-6248 / 541-382-9253
hutchsbicycles.com
This bike store has been open in Bend since 1981 and offers year-round support to the biking community. Hutch's runs on customer satisfaction and a passion for bicycles.
---
Pine Mountain Sports
255 SW Century Drive
541-385-8080
pinemountain.com
Solely devoted to everything mountain biking, Pine Mountain Sports has the largest fleet of demo mountain bikes in Central Oregon. To reserve a bike simply call the store, all reservations are 100 percent refundable.
---
Cog Wild Bike Rental
255 SW Century Drive
541-385-7002
cogwild.com
A partner with Pine Mountain Sports, this touring company advocates that all activities are better as a shared experience with friends and family. Cog Wild Tours make the rugged trail luxurious with expert guides and complimentary Deschutes Brewery beer, Crater Lake Spirits, and Humm Kombucha.