A Perfect Blend of Culinary Delights and Breathtaking Views
Having resided in Bend for just over five years, my wife and I had long harbored the desire to savor the renowned Mt. Bachelor sunset dinner. Finally, the stars aligned when our friends visited the town to celebrate my buddy's birthday, providing the perfect excuse for us to indulge in this extraordinary dining experience.
We embarked on our culinary adventure, eager to relish not just the food but also the picturesque vistas. Securing a reservation for the 5 p.m. time slot allowed our friends, who were adjusting to a three-hour time change, to enjoy their meal closer to their normal dining hours.
Wanting to make the most of our visit, we arrived thirty minutes ahead of time to take the chairlift up and bask in the breathtaking scenery before our meal. The lift ticket came included with the dinner package, and despite some smoky haze, we thoroughly enjoyed the ascent from the base to Pine Marten Lodge. To our delight, we were among the first guests to arrive, granting us a privileged window seat with an awe-inspiring view of the Three Sisters and Broken Top Mountain.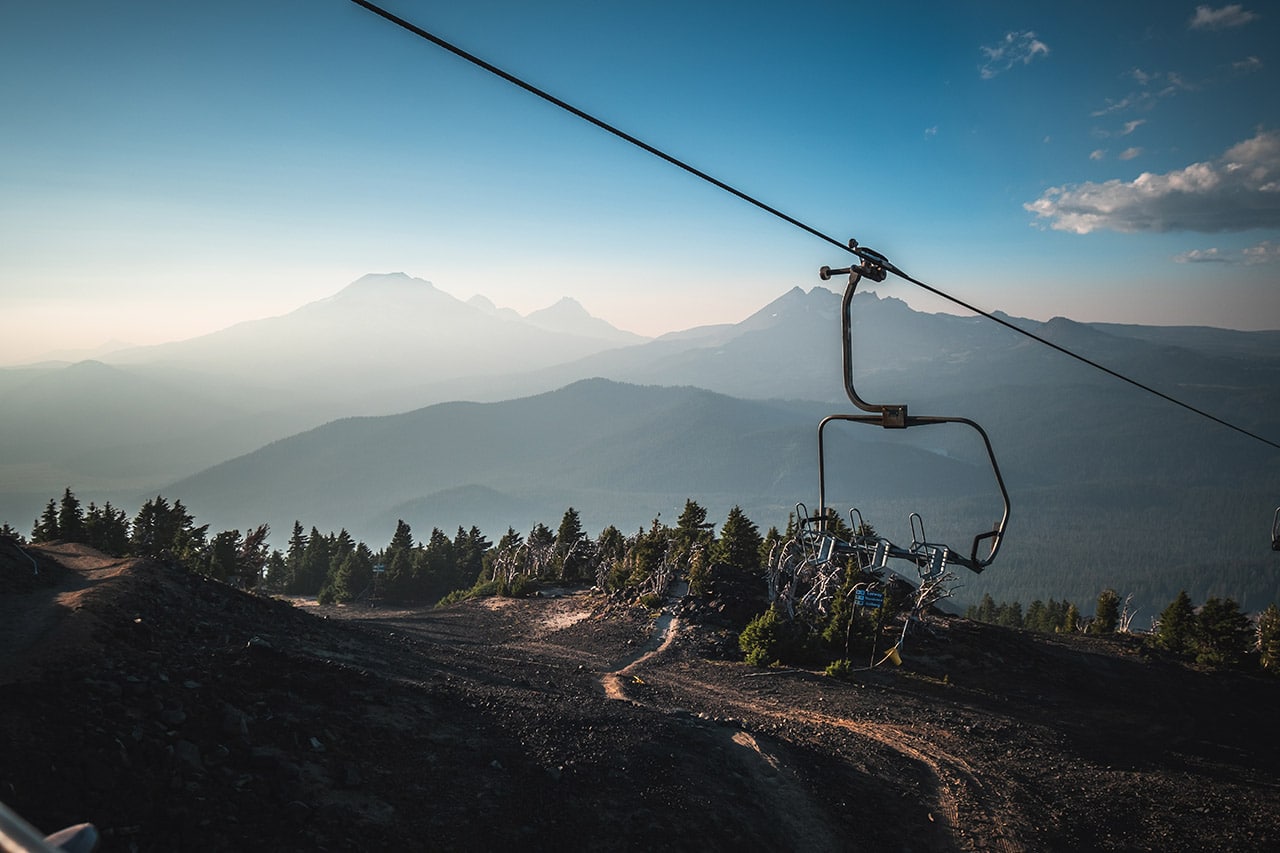 The service we received was truly top-notch, and our server, Liv, was professional with a friendly demeanor. She adeptly explained the menu offerings without rushing or pressuring us in any way, allowing us to savor the experience at our own pace.
To start, both my wife and I opted for whisky sours with wine-infused foam—a delightful and visually-stunning choice. The slightly sour foam beautifully complemented the cocktail's sweetness. Meanwhile, my buddy chose the 10 Barrel IPA, and his wife delighted in a wine selection that left them both satisfied.
Our culinary journey took off with a fantastic array of starters. Two of us ordered the Greek Wedge Salad, boasting perfectly crisp lettuce, pine nuts, tomatoes and a flavorful feta cheese dressing, all enhanced by an olive tapenade. My wife had the tuna stack, a beautifully plated dish that was a true feast for the eyes. And let me tell you, my buddy's order of burrata salad was so delectable that we found ourselves vying for every last bite.
For the main course, a couple of us savored the ribeye steak, while my friend opted for the beef short ribs, and my wife relished the roasted chicken accompanied by chorizo carrots and creamy polenta. Each dish was a masterpiece in itself, but the beef short ribs stood out with their exceptional flavor. The mashed potatoes, seasoned to perfection with horseradish and bacon dashi, were a divine accompaniment.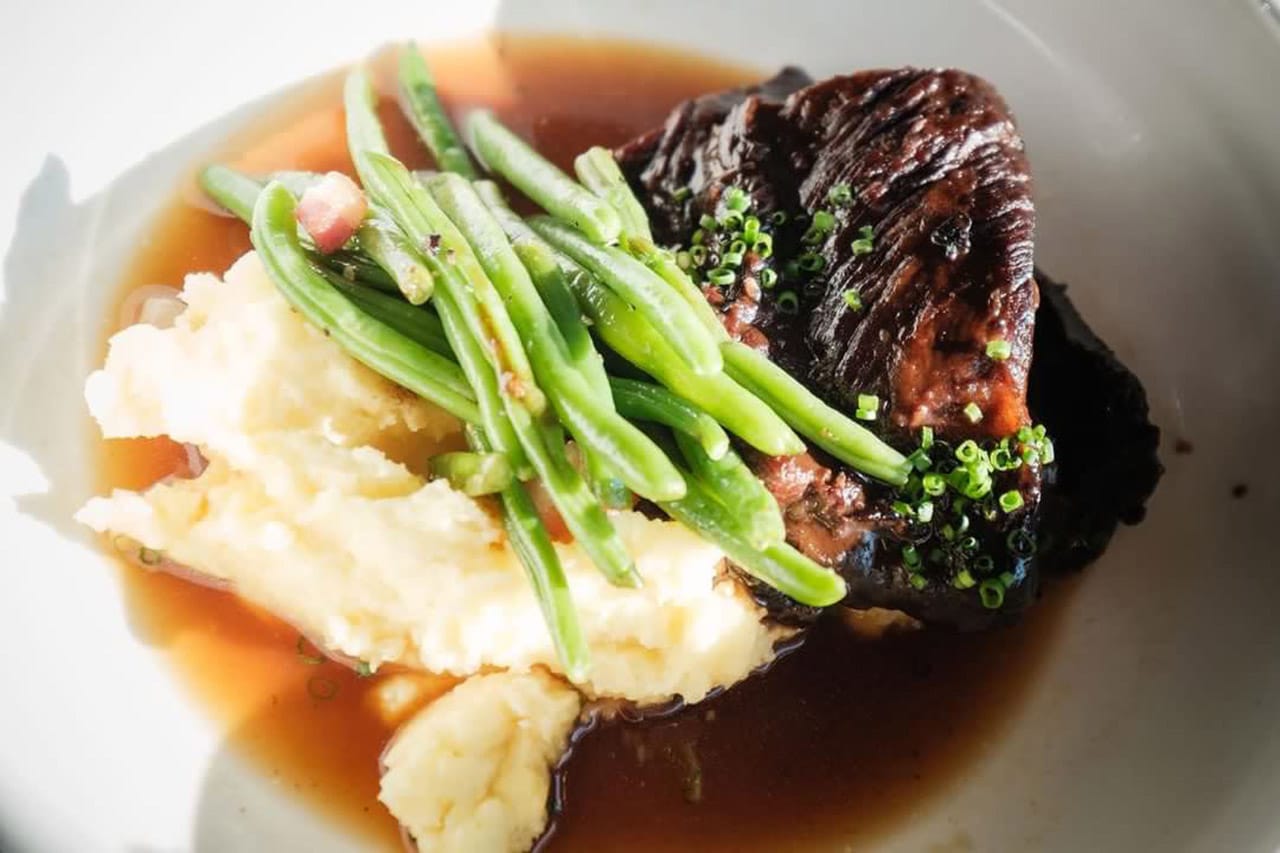 As our feast neared its sweet conclusion, we were treated to an assortment of delectable desserts: German mouse cake, lemon cheesecake and panna cotta. Each dessert was a symphony of flavors, perfectly complementing the meal's grand finale.
While we cannot deny that the experience was a splurge, it was undoubtedly worth it for such a special occasion. The food lived up to our expectations, leaving us eagerly awaiting the next birthday or anniversary to celebrate once again atop the magnificent Mt. Bachelor.
Sunset Dinners are served Thursday through Sunday nights, now through September 10. Learn more here.
About Dan Price: This article was a guest post by Dan Price, a talented photographer and Central Oregon local.
---
Click here to read more about our local food and restaurant scene. | Visit our Dining Guide here.