Sponsored Content
Just a few years ago, Anna Amejko Peterson was loving life as a swimwear designer in sunny Southern California. A graduate of the Fashion Institute of Design & Merchandising—FIDM—she was putting her design eye to use choosing designs, fabrics and styles for a major surfwear brand and traveling the world for work.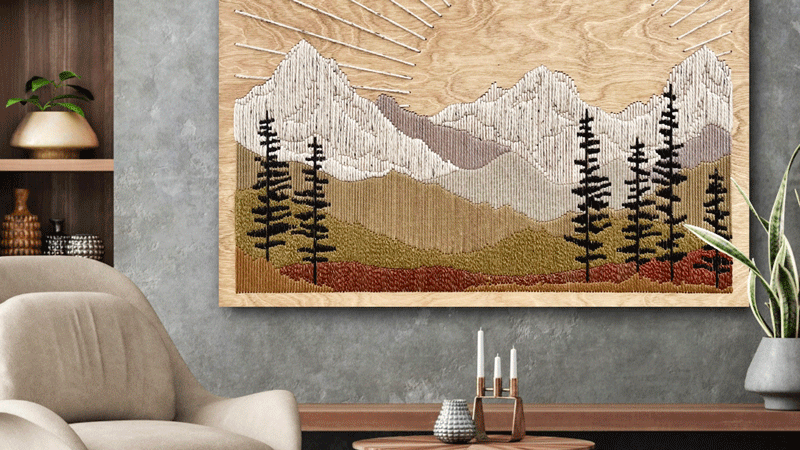 But after meeting her future husband during one such trip to Fiji, the trajectory of her life began to shift. Peterson and her husband Dave settled in San Francisco, and she began commuting weekly to Newport Beach for work. Peterson eventually chose to move on from her fifteen year career in the swimwear industry and start to dream of what was next. It was around this time that the newlyweds set off on a motorcycle trip. "I read an article about this place called Bend, and nature and outdoor anything has always called my name," Peterson said. "We were here for two days before we called a real estate agent." By Halloween of 2019, the Petersons were sitting on the porch of their new Central Oregon home, waiting for the moving van to arrive. "It was the fastest, large life decision we've ever made," Peterson said.
The couple got busy enjoying the Bend lifestyle and decorating their new home. It was on a visit to an antique store in Redmond when Peterson saw a vintage, rustic wooden bowl with twine pulled through holes along the rim. The item sparked an idea, and Peterson went home to sketch out an art piece on her computer, using her knowledge of design programs from her work in fashion. She envisioned a wooden canvas with holes where yarn would come through—like an embroidery or cross-stich but on wood. Peterson refined her process through trial and error, and began creating nature-inspired designs and patterns, stitching in neutral and earth tones to create large wood and yarn canvases fit to adorn walls. "Friends and family saw it first, and pretty soon people were wanting pieces for their own house and neighbors were commissioning things," Peterson said. A new business—Amejko Artistry—was born, using Peterson's maiden name to help brand the company.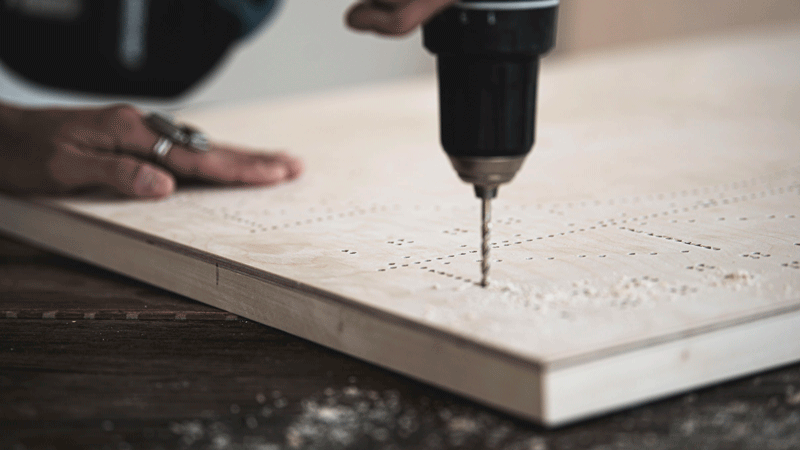 The first several months consisted of Peterson refining her process, and building up a collection of pieces to show to stores and showcase at pop-up art markets. Peterson likes to describe the finished pieces as nomadic artwork, though they can also be called fiber art, or mixed media. "I'm inspired by a lot of different global designs, and I have a love of the southwest, geometrics and elements of nature," she said. "I feel like the word nomadic can kind of go anywhere, and be anything." The pieces are made of durable, 100 percent wool yarn, stitched in planned patterns onto custom-ordered raw birchwood canvases, which Peterson stains in a variety of shades. Pieces have hundreds, sometimes thousands of holes, carefully drilled to create designs and landscapes.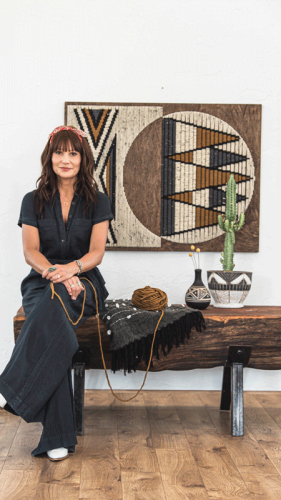 During her early days in Bend, Peterson remembers walking by a small red barn at the edge of the Old Mill District, and picturing a future in the space. "I remembered walking by that spot and saying out loud, 'that would be an amazing spot to be if I ever was an artist,'" she said. When she heard the space was available last year, Peterson felt as though all the stars had aligned. Temporary walls were built in the historic barn to hang the Amejko Artistry pieces, and Peterson uses the 20-foot-by 20-foot room as her workspace, allowing passerby to come in and watch her create new pieces and browse those available for sale.
Peterson said the process of starting Amejko Artistry was intimidating, but the reward has been worth it. "At first I didn't know that I could do it, it was scary," she said. "But I've just been so grateful to meet so many amazing people, and I feel so honored to have my artwork hanging in people's homes."
Amejko Artistry | 421 SW Powerhouse Drive, Bend | amejkoartistry.com
---
Click here to read more about our local artists and culture.