Former fashion photographer Paula Bullwinkel now focuses her creative lens on paintings and prints that evoke magic, motion, surrealism and feminine figures—sometimes in disturbing ways.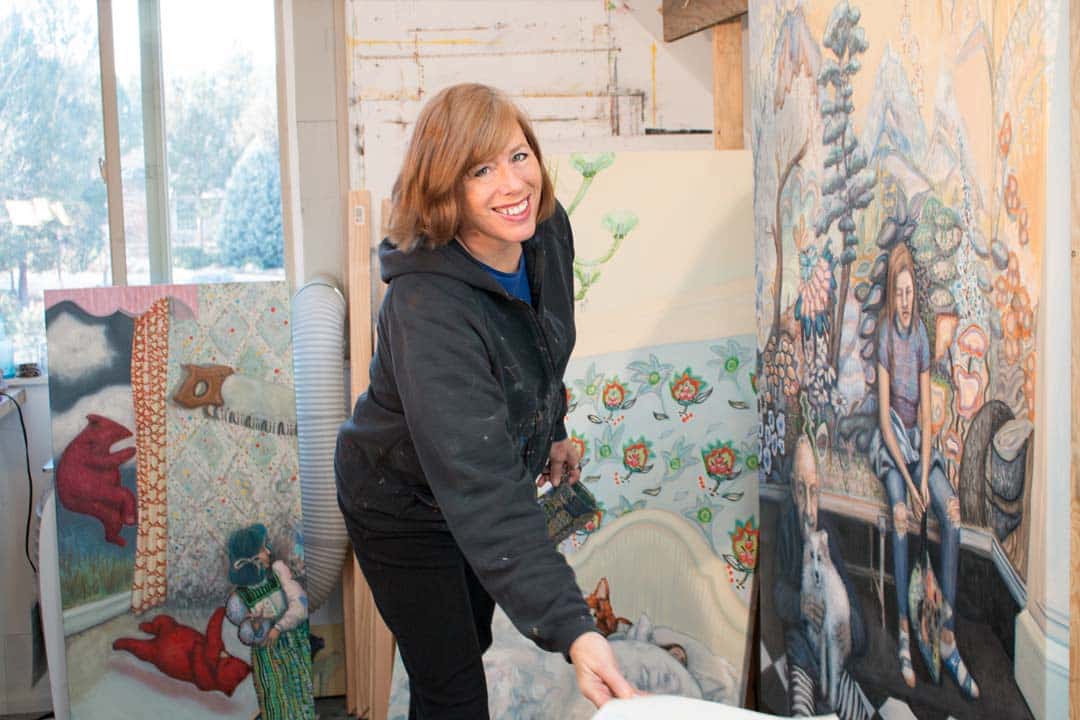 Paula Bullwinkel worked in the highest echelons of fashion photography. She shot for Vogue, British Elle, GQ and more and counted Andy Warhol among her clients. She lived in New York City and London photographing the famous such as Kevin Bacon, Morgan Freeman and Kate Moss. So how did she end up in Bend?
"I was in New York City on 9/11, had two small children. The competition was cutthroat. I was exhausted," she explained. "My mother lived in Bend, and we wanted to be closer to her. I had stepped out of fashion photography and started painting about five years before leaving the city." She moved with her husband and two girls to Bend in 2007. "The area transformed me with its exquisite physical beauty and a gentler pace of life," she said.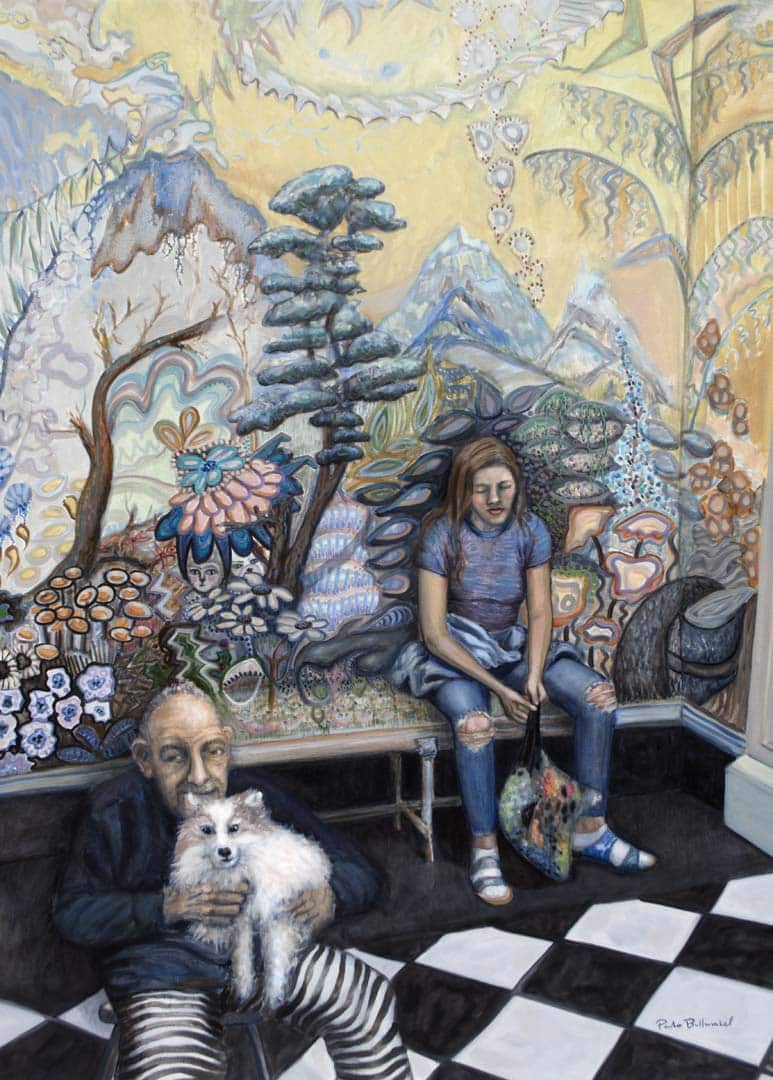 "Paula moved from image making with a camera into painting, where she continues to create magical realism with surreal elements," said mentor Bill Hoppe, professor of art and director of the 2D program at Central Oregon Community College. "Her study of the human figure through the lens of a camera is now translating itself into ideas on canvas."
Women and girls, including her own daughters, figure heavily in her current body of work. "My painting expresses the complications of relationships, violence, sometimes the celebration and joy of life," she said, adding that her pieces can appear both dreamlike and nightmarish. "My paintings often have something disturbing and unsettling, like life itself," she said. "There's no smooth sailing." She takes inspiration from Marc Chagall, Henri Matisse and Vincent van Gogh.
She paints in oil on canvases that average thirty-by-forty inches, but recently she's been working on five-foot canvases. The subjects invariably include the female figure (she rarely paints men) and often feature theatrical elements such as costumes and hybrid animal-human forms, although she said the latter have become so trendy that she's moving away from hybrids.
Teaching others and passing along her techniques and passion are integral in Bullwinkel's life. She's a part-time instructor of photography and painting at COCC, a printmaker at Atelier 6 and teacher at Bend Art Center. She recently won two prestigious residencies, the monthlong Djerassi Resident Artists Program in Santa Cruz, California, and two weeks at the PLAYA Residency at Summer Lake, Oregon. "She's reaching out and making connections with artists outside our community and bringing them back to our community," Hoppe said. "She sets a high mark."
She recently lost her biggest fan and mentor, her mother, Ann Bullwinkel, who died suddenly in December. She was a local landscape artist and ceramicist. "Mom pointed out colors to me as a child, took me to art galleries and museums and instilled in me the spirit that I could do anything," she said.
The Portland Art Museum has several original Bullwinkel paintings in its rental gallery. To see more of Bullwinkel's work, visit Franklin Crossing in downtown Bend in April where she'll be the featured artist.