Three generations mark a century on the pioneer property.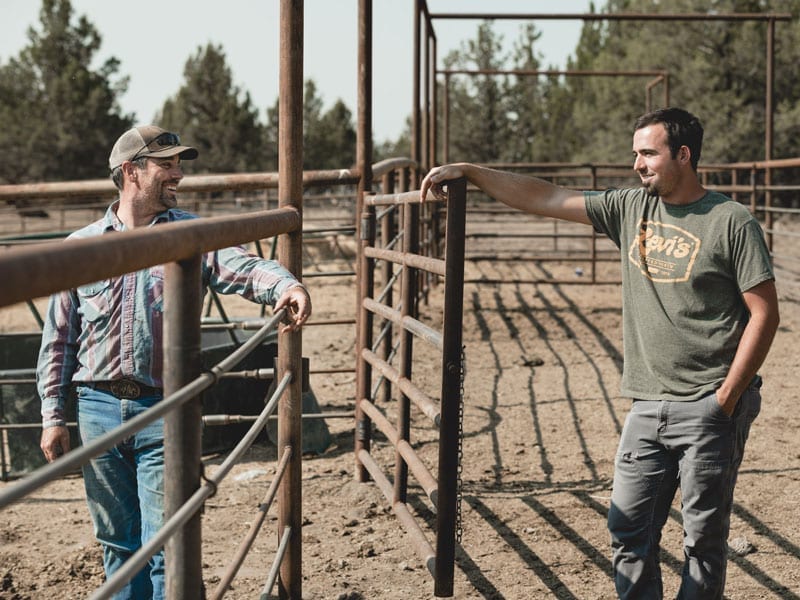 Walking on the Rastovich Farm east of Bend is a journey back in time. The first structures were erected in 1919. One of the original barns even has a cellar used to store alcohol during Prohibition. There is a "junk yard" on the property that looks straight out of an episode of American Pickers, complete with Model T cars, vintage gas pumps, and of course, years and years' worth of farming equipment that showcases the evolution of modern agriculture.
Much has changed at the farm over the past century as modern machines have supplanted the hand tools used by George Rastovich who homesteaded the property one hundred years ago. What hasn't changed is the family behind the operation. The farm today is operated by Rastovich's grandson, Rob, who has helped to transform the modest family farm into one of the area's premier beef operations and has recently branched out to hemp production.  In the tough and tumultuous world of farming such continuous lineages are rare. So rare, that the Rastovich farm is the first in Deschutes County to earn the coveted Century Farm designation, awarded by the Oregon Farm Bureau and the Oregon Agricultural Education Foundation.
The bucolic farm is a uniquely American success story. In 1919, George Rastovich was a war refugee from the former Yugoslavia who emigrated to United States. Rastovich took advantage of the Homestead Act that promoted settlement of the frontier West. He put down stakes on forty acres of land east of the growing outpost of Bend. A subsistence farmer, Rastovich grew crops and kept animals to feed his extended family of aunts, uncles, and seven kids.
Over the past 100 years, the farm has grown into a much larger operation. The now 200-acre stretch of land is home to more than one hundred head of cattle, most of which are part of the locally famous "Barley Beef" operation.
Rastovich spent time as a Silicon Valley executive before returning to the family farming operation. (He runs a tech-related business on the side.) He brought that entrepreneurial spirit back to the land, popularizing the idea of farmers partnering with local breweries to utilize their spent grains as feed for cattle. Rastovich sells the grain-feed beef to local restaurants, including some of the same breweries. The symbiotic relationship has been a boon to both farmers and brewers, who also send nutrient rich "beer water" to be used as fertilizer.
After one hundred years, the Rastovich Farm is part of Bend culture, a testament to our modest beginnings and our ambitious future. Rastovich's goal for the family farm is simple: work to maintain and improve so that the Rastovich Farm will be prepared for the next century.
"We've been doing a lot of upgrades around here," Rastovich said. "After one hundred years, most things begin to look run down like the first structures that came up on the property. We're just trying to get ready for the next one hundred."