While mountain trails are buried beneath blankets of snow, what better way is there to enjoy spring than hiking along one of Central Oregon's many river trails? Try this option that will have you singing, "Take me to the river."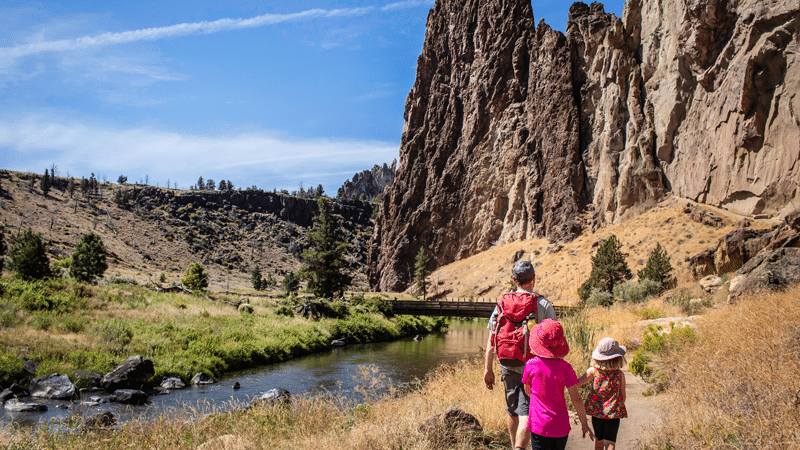 Crooked River Trail
This well-named river bends and twists on its crooked, 125-mile path to the confluence with the Deschutes River. One popular hiking stretch is a section of the river within Smith Rock State Park, located less than five miles from "downtown" Terrebonne. 
The Crooked River carves its way past various volcanic rock layers, some more than 30 million years old, as it courses through the park. To reach the river trail, one has to descend from the rim, hiking a short, steep section before crossing the river on a wooden footbridge. Here, hikers may be serenaded by the descending whistled notes of a canyon wren or the "on belay" calls of climbers. Keep an eye out for the park's peregrine falcons as they hunt for swifts and swallows above the trail or watch for the occasional garter snake slithering across the trail. Eventually, the trail rounds the prow of Smith Rock and past Monkey Face, a prominent, 350-foot rock tower. This hike ends at the lower intersection with the Mesa Verde Trail, which is the turnaround point unless one wants to undertake a longer and steeper hike up Misery Ridge or the Summit Trail. 
Round trip: 5.5 miles, steep for the first (and last!) 0.25 mile. 
---