---
Less than a half-hour away from Bend, Sunriver is an easy place to escape for a day into a secluded winter wonderland.
---
In 1969, Sunriver, a U.S. Army base during World War II, was reimagined as a resort community. Since then, the 3,000-acre community has grown into small village, with 1,400 people calling it home year-round. At the edge of the Deschutes National Forest, Sunriver has the best access to the adventurous lifestyle in Central Oregon.
Even with its substantial growth and redevelopment within the last two decades, Sunriver hasn't lost the mountain charm that drew people from Oregon and beyond, especially in the winter. Less than a half-hour away from Bend, Sunriver is an easy place to escape for a day into a secluded winter wonderland.
Morning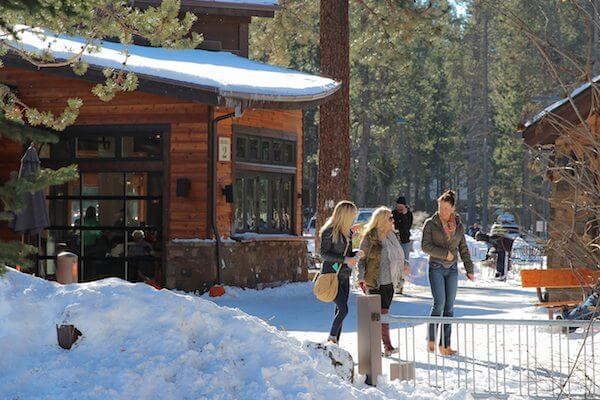 If you're getting an early start to your day, head to the Hot Lava Baking Co., a bakery that's been in Sunriver Village for thirty years. It's open at 6 a.m. for hot coffee and breakfast sandwiches. Hang out in the bakery and enjoy the coffee for a while, so you're first in line when the fresh pastries are ready at 7 a.m.
Once you've had breakfast, take a walk along the miles of trails that wind through Sunriver. Inside the Village, there are independent shops, boutiques and galleries to visit like Sunriver Books and Music or Tumbleweed Toys. Central Oregon is becoming known as a cultural destination for art, and both the Village and Sunriver Resort host galleries featuring local artists.
If you're looking for a snowy adventure, check out Sunriver Stables, owned by Sunriver Resort. You can take a sleigh ride to explore the community, or take a guided horseback ride.
Afternoon
One of our favorite places to eat in Sunriver is the Sunriver Brewing Company. Founded in 2012, the craft brewery and restaurant is new to the Central Oregon brewing economy and has already made a name for itself with its Vicious Mosquito IPA and seasonal brews. The restaurant has a diverse menu that includes pepper-bacon wrapped pineapple and smoked jalepeño hummus.
If you're looking for something less casual, Sunriver Resort also has renowned chefs on staff. The resort has four restaurants to for upscale dining food.
After lunch, spend time at the outdoor ice skating rink in the center of the Village. Kids will also enjoy the Alpine Express, a train that takes them through the entire Village.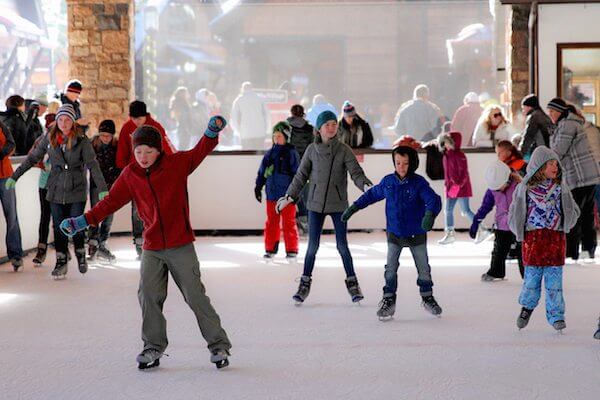 Evening
Whether you visit in the summer or winter, the best way to end a day at Sunriver is at Goody's, the old-fashioned candy and ice cream shop that has been in Sunriver since 1984. The Central Oregon staple has a huge variety of treats, as well as warm drinks to sip on while the snow falls outside.