Sponsored Content 
Jim Peterson was thrust into the world of fine art a bit by happenstance, as a 21-year-old looking for a job in Scottsdale, Arizona. "It was just going to be a summer job for me," said Peterson, who signed on to be a shipping and receiving clerk at an art gallery. As time went on, Peterson came to realize that the couple he was working for were becoming great mentors, teaching him more and more about the business of fine art promotion. "I started to realize I was really consumed by this whole experience—I loved the art business," Peterson said.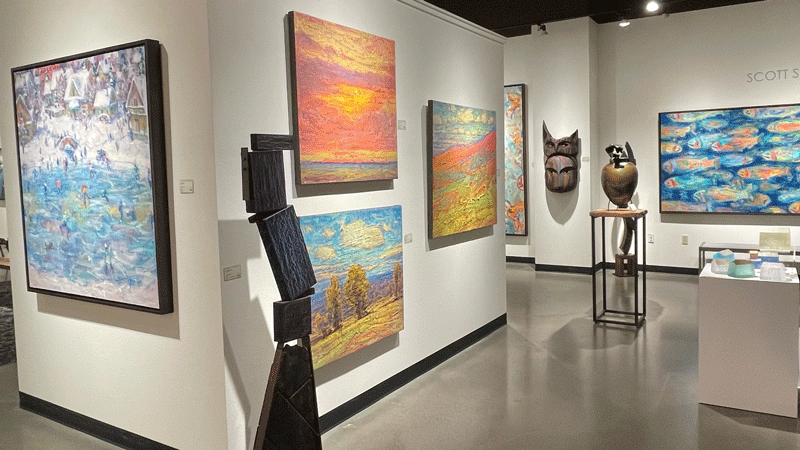 Fast forward twenty years to 2007, and Peterson, while continuing to work at the Scottsdale business, had met his wife, Natalie and together they had two children. With plans to raise their kids in a more temperate climate, the Petersons looked north for a new community to call home. A Seattle native, Jim liked the idea of settling back in the Pacific Northwest, and took a trip with Nathalie to visit Bend. "We came up here initially scouting it out as a place where we might open our own art gallery," Jim said. On a visit to downtown Bend, they wandered into Mockingbird Gallery, then owned by artist and fine art expert Pamela Claflin. "She was the authority of fine arts in this area, and we wanted her input on whether Bend could support another fine arts gallery," Jim said. After the trip, the Petersons returned to Arizona and mulled over a future of starting a business in Bend.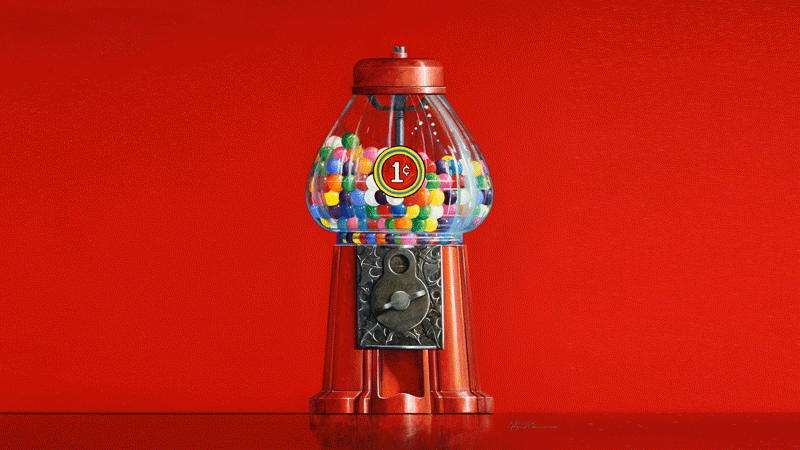 As it turns out, the Petersons didn't have to contemplate the idea of opening their own gallery much longer, as just a few months later Claflin reached out with a proposal to sell the successful art business to the Petersons. The family took a leap of faith and settled into Bend to begin the next chapter of their lives. "We knew we found the right community—this is home," Jim said. 
Fifteen years later, the Petersons have settled into the new gig, working with a variety of artists to keep their offerings fresh and diverse for collectors who visit the space, which sits at the crossroads of Northwest Wall Street and Northwest Minnesota Avenue, truly in the heart of downtown Bend. Today, the gallery represents forty-five artists, five of whom have been with the gallery since before the Petersons took over. "You always have to think about how to keep your collectors excited," Jim said. 'When we add an artist, I think the most important thing is adding somebody to the mix that provides our collectors with something new, exciting and stimulating. The new artist should be complementary to the overall package of artists we carry."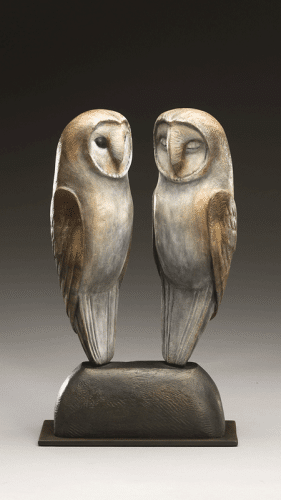 In another effort to keep collectors excited and expand the style of art the Petersons carry, the couple in 2017 opened a new space for contemporary art. The 800-square-foot contemporary gallery was tucked underground on Oregon Avenue for the first four years in operation, while the owners gauged whether the community and visiting art collectors had the same interest in contemporary art as they did in representational art. After seeing a resounding "yes" from the community, the Petersons moved the contemporary gallery, Peterson Contemporary Art, into a new larger space last July. "We more than tripled our square footage and have tripled our sales since the move," Jim said. "It very quickly became as popular a gallery as Mockingbird. The response from the community has been overwhelming. People love it."
The new 2,800-square-foot Peterson Contemporary Art is in the Franklin Crossing Building, another prime downtown location for an artsy space, and a popular stop—along with Mockingbird Gallery—for monthly First Friday Art Walk attendees. "People are getting really excited to celebrate downtown again," Jim said of the post-pandemic return of the art walks. The art walks are often used as art openings for new artists or new collections, offering a chance for artists to mingle with collectors and the public. Among the crowd could be young appreciators of art, or those who may wander in by happenstance, unknowingly kicking off their own journey into the world of art.
Mockingbird Gallery | 869 NW Wall Street, Suite 100 | mockingbird-gallery.com
Peterson Contemporary Art  | 550 NW Franklin Avenue, Suite 178 | pcgallery.com
---