How baseball and a bold Italian launched Bend's nationally acclaimed parks district.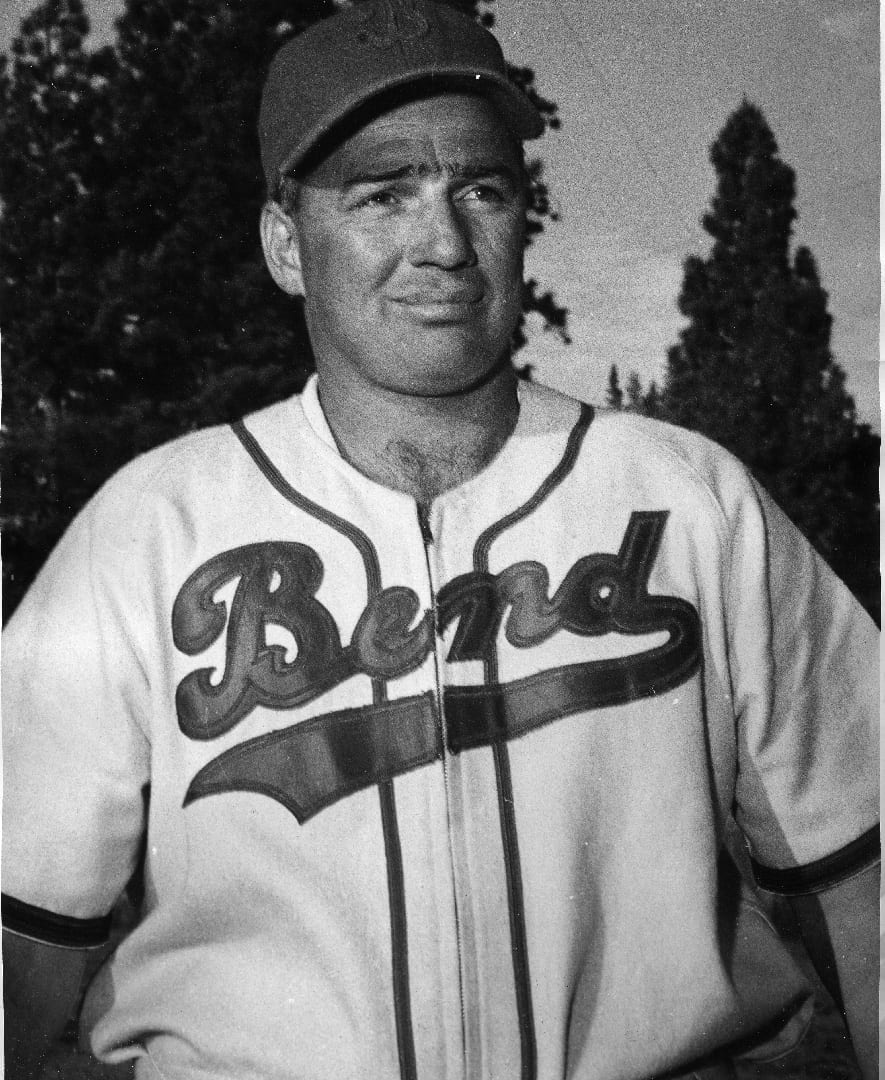 On a summer evening at Vince Genna Stadium, the high desert sun pounding behind third base, the steam of hot dogs wafting, the crack of a bat punctuating the balmy night, one might ponder the venue's namesake and conclude that his influence began and ended at home plate. It's true that baseball brought the headstrong Italian to Bend, back when it was a mill town in the shadow of Bachelor Butte. But Genna contributed much more than the baseball diamond that carries his name. His work over decades shaped Bend's nationally recognized parks and trails system, setting the stage for a recreation revolution that has elevated this city to one of the West's best places to live and play.
From neighborhood parks to ballfields and urban trails, you don't have to look far to see Genna's lasting impression. It began in 1954, when Genna was gaining notoriety for coaching Little League and amateur baseball teams to state and regional championships in Salem. Local lumber baron Leonard Lundgren wanted that for Bend, so he convinced Genna to move here with his wife and two sons and paid to fund an assistant recreation manager position for the city.
Genna, a Washington state native and master sergeant who'd been awarded the Bronze Star Medal for his service in the U.S. Army Air Force during World War II, charged into the role, on a mission to leverage every volunteer and civic resource within reach. He was promoted to recreation director, did volunteer improvement projects around the city with the Junior Chamber of Commerce and coached Bend's American Legion junior baseball team to the state title in 1958. Six years later, the city combined its Park and Recreation departments with Genna as its director. Like a talent scout working the minor leagues, Genna had an eye on every piece of prime city and county land that he could wrangle for a city park, especially ones suited for ball fields.
"He was the ultimate scrounger," said Bruce Ronning, the district's former director of planning and development. "He would twist arms, beg, borrow and steal to get his projects done."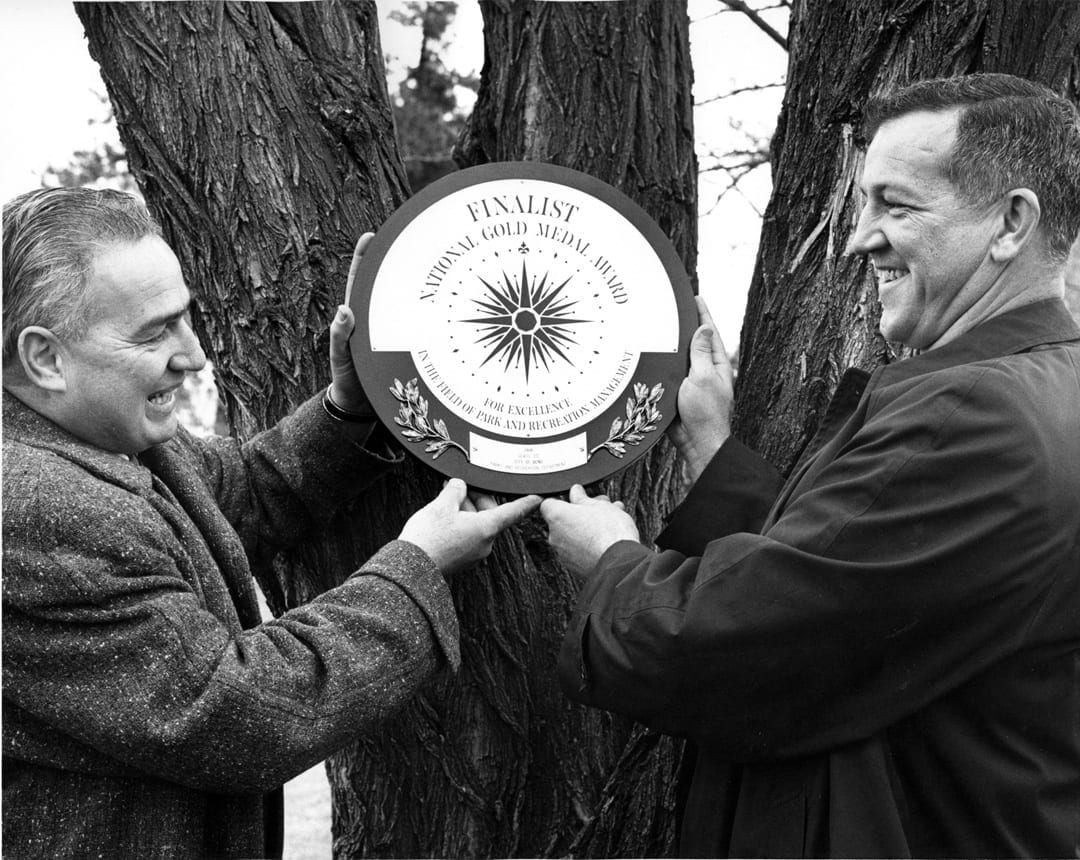 For instance, one day in 1972, Genna was waiting in city hall for a meeting with the new city manager, Art Johnson. He was looking at a color-coded zoning map, and he got a green felt marker and drew where he thought the parks should be, essentially rezoning the city with a parks first mandate. Based on his creative edits, he got a local contractor and even the Deschutes County Public Works department to start building Ponderosa Park, said Paul Stell, who worked with Genna for thirty-one years, before retiring in 2012.
"The city, they figured it out," he said. "It was almost complete when Art called Vince into his office and said, 'Alright, you pulled a fast one here,' and Vince pulled out a letter of resignation and said, 'I'll be gone if you want me gone,' and Art said, 'No way.'"
That year, the 3,500-seat baseball stadium, called Municipal Ball Park, was renamed for Genna.
He'd once told Stell what made him get up in the morning. "His favorite thing was to see a kid on his bike with a mitt on and holding a baseball bat, riding to go play with his buddies," said Stell. "That's what drove him—providing opportunities for young people was what it was all about for him."
Jim Crowell of Bend was a centerfielder on Genna's American Legion amateur baseball team in Bend in 1954 while attending Bend High School. He recalled that Genna's dream had been to play shortstop for a major league baseball team, but in 1942 his contract to play for the New York Yankees arrived along with his draft notice. During the war, Genna injured his shoulder, dashing his chances of hitting the big league.
"Vince was a dang good player … that's what happened to young guys then—their dreams were interrupted," Crowell said. That didn't disrupt his passion for the game. "He didn't make players love baseball, they loved it because of Vince. He treated us so well, and inspired us, if you will, with his incredible love for this game. He conveyed that to everyone on the team. We would've run through concrete walls if he'd asked us to."
Wayne Smith worked with Genna for thirty-one years, retiring as district director of recreation in 2011. "You had to earn his respect and trust," said Smith. He recalled having had the distinction of being fired by Genna—twice. The first time, over an issue with the pool, and the second time "for getting in his face" about accusing a district employee unjustly, he said. Smith went to work the next morning, and Genna acted as if nothing had happened.
"He had a big heart for kids and would do anything for them," said Smith. "He was ruthless, domineering, aggressive and intimidated others, all in the interest of building the district. Vince made the district a powerhouse by hiring good people to take it to the level it is today."
Genna oversaw the parks department for more than thirty years and died at age 86 in 2007. Today, the Bend Park & Recreation District has more than 2,700 acres of land, including eighty-one parks and seventy miles of trails.