Oops. We may have given you some bad directions.  If you arrived here from a link in our weekly newsletter, click here to read our story on Local Olympic Hall of Famers.
In Bend, Weld Design Studio crafts aesthetically detailed, highly original sculpture and furniture in a north Bend metal shop.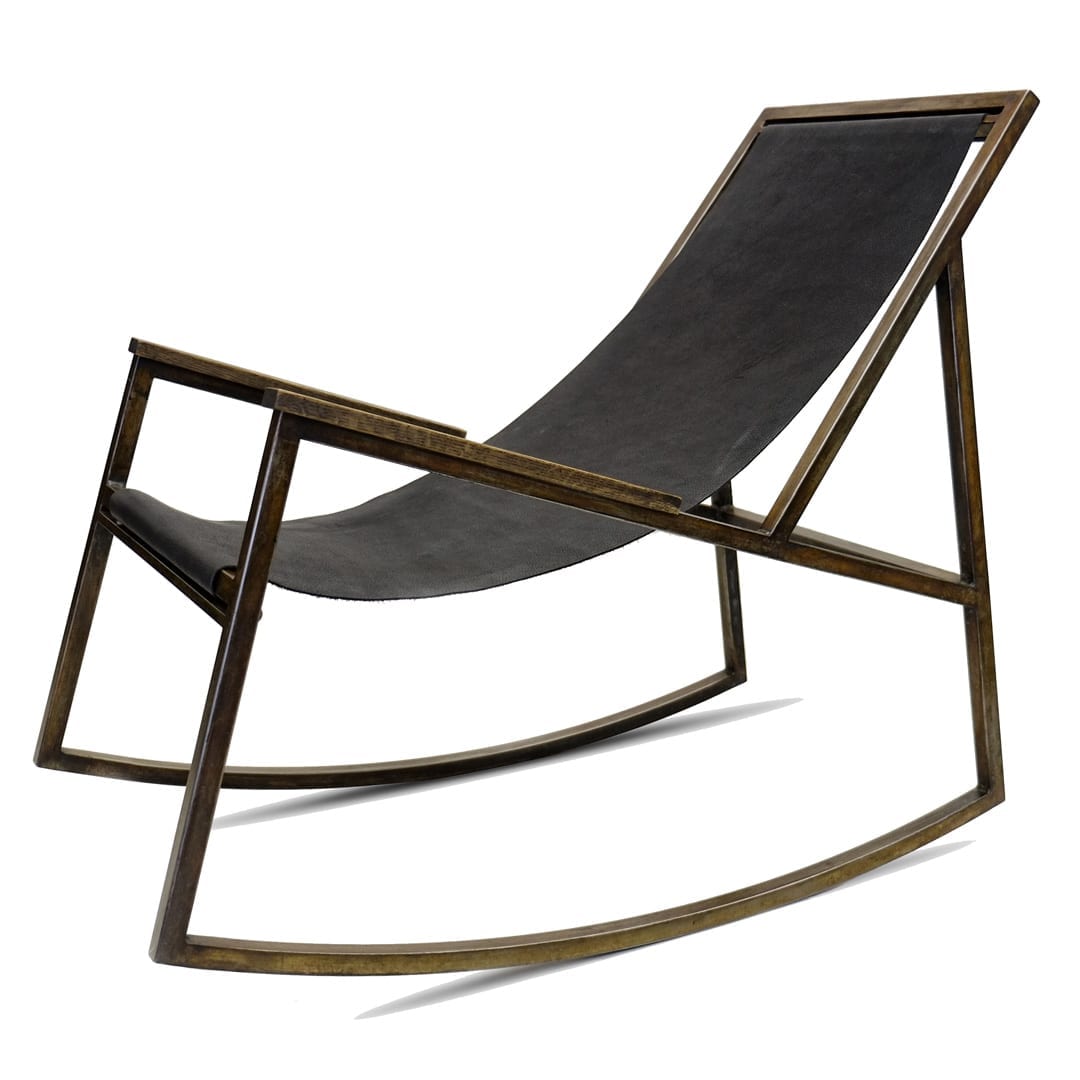 For the past eleven years, Andrew Wachs has run a metal shop called Weld Design Studio out of a modest industrial space on Bend's north end. The 1,350-square-foot studio is wedged into a nondescript building surrounded by rabbit brush and juniper near the Deschutes River. Inside is a feeling of order. Steel plates and bars lean efficiently against one wall. Slabs of reclaimed wood are stacked neatly on a table. An enormous CNC plasma-cutter sits unobtrusively in one corner. Simple design elements decorate a wall. Everything, it seems, is precisely in place.
"It works for me this way," said Wachs, who has lived and worked in Bend for the better part of twenty-three years. "It's a tight space for a reason. I can work more efficiently. Whenever I feel cramped, I think, 'If this studio was in Brooklyn, you'd be a king.'"
An amazing diversity of fine art, sculpture and metal fabrication emerge from Weld, as if rabbits from hats. Wachs, who grew up in Portland and studied sculpture at Western Washington University, has completed projects in scope from 10 Barrel Brewing logo cutouts smaller than your hand to a kingfisher perch installed near the Bend Whitewater Park last spring that's as tall as a tree snag.
Lately, Wachs' passion has turned to furniture. A few years ago, he began collaborating with Portland-resident Dylan Woock, a family friend, Bend native and University of Oregon architecture graduate. The two dreamed up a collection of tables, each individually designed from the top down, that they call the Sketch Series.
That's where the reclaimed wood comes in. "Each table is handmade and driven by shape,"said Wachs. The table design begins with a wooden slab, suspended mid-air. "We begin with a concept of dimension."
Legs of rolled steel are essentially ad libbed underneath, fitted to complement the table top, creating a product guaranteed to be different than the one that came before it and the one that will come after. "We use four uniform legs—they are all the same," explained Woock.
"But by the nature of how we compose them, they look random," said Wachs. "That's why I call these tables sketches. They come together like a drawing."
The collaboration that Wachs, 50, and Woock, 27, share benefits from a "fluid information transfer," said Wachs. Woock is a skilled computer draftsman and technician, while Wachs is more free-form, accustomed to creating sculptures in real space.
On the other hand, Woock said, "My approach is looser. Andy's work is beautifully detailed and highly crafted, but my design sensibility is to show roughness here, a blemish there."
This blend is demonstrated in another recent project, a rocking chair known as Rocker XL that Woock sketched on a whim one day. "That's been our baby for the last year," he said. The simple, contemporary sling rocker is fabricated from tube steel treated with a patina, oiled leather for the sling and black and white oak for the arm rests. "The rocker is the classic American piece of furniture," said Woock. "Ours is clean, contemporary and oversized. It feels like sitting in a hammock."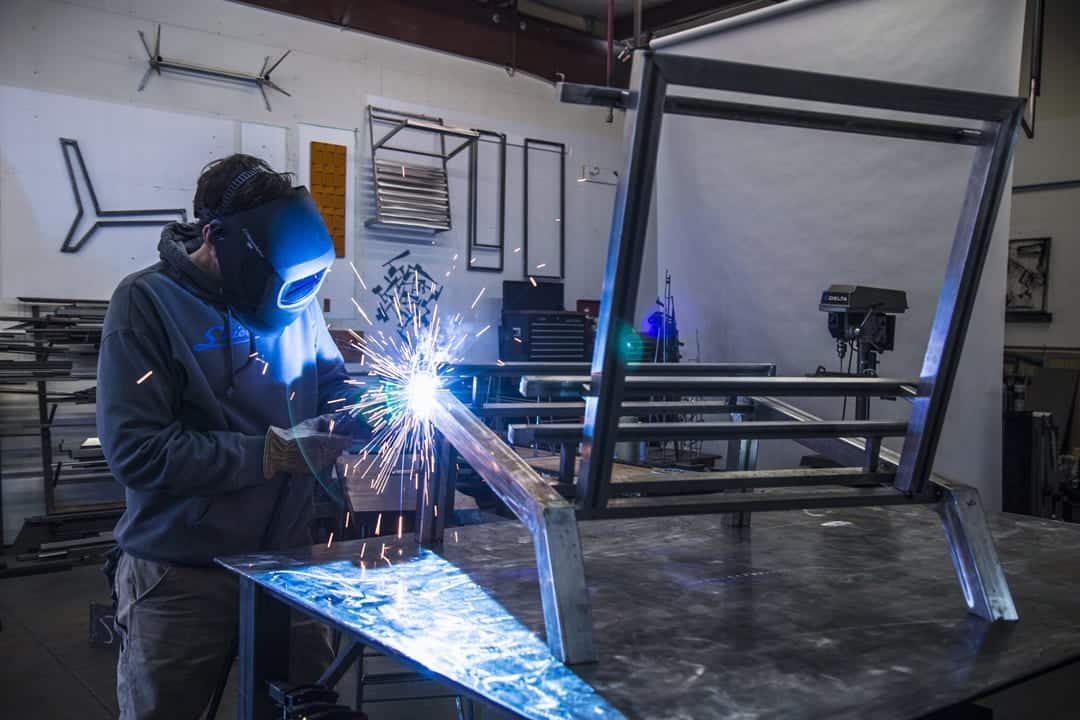 For now, the Rocker XL is available only as a commissioned piece, though Wachs and Woock dream of taking it to market on a larger scale. The Sketch Series tables are also mainly commissioned, produced one at a time from Weld's compact, tidy studio. In each case, they are a demonstration of art meeting purpose, springing from order. "My approach is straightforward," said Wachs. "Design, fabrication, execution. We're creating something to function—it shouldn't be just pretty."