These low-elevation trails are usually clear of snow year-round and are great for winter hiking. When the snow is sticking around in Bend, head to these hikes around Central Oregon that are lower in elevation. You'll find clear trails without many people for a great hike throughout the winter months.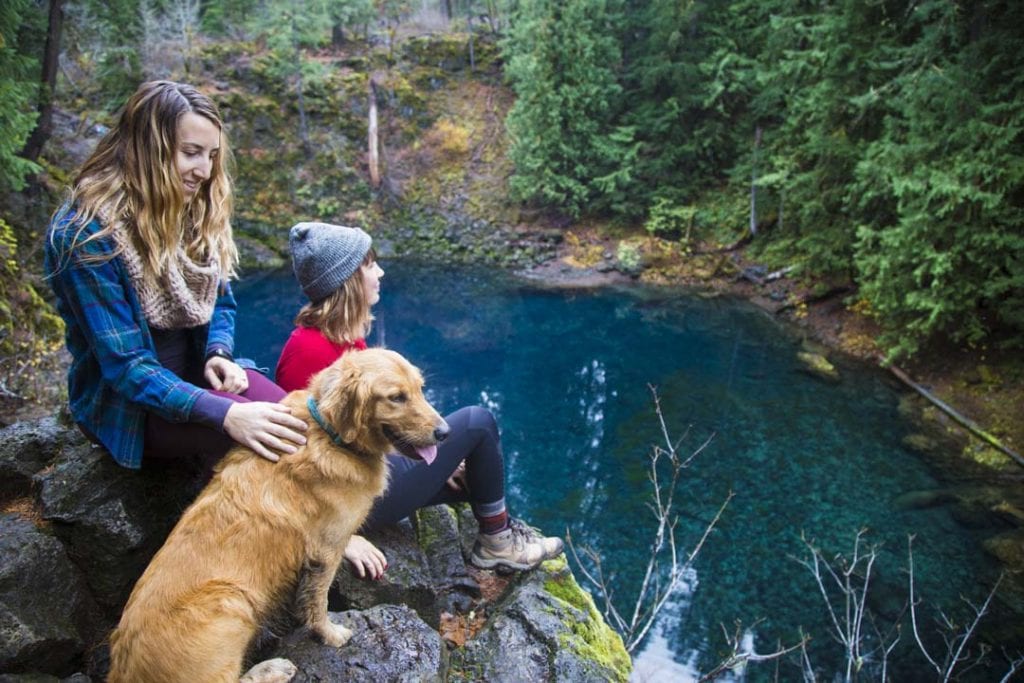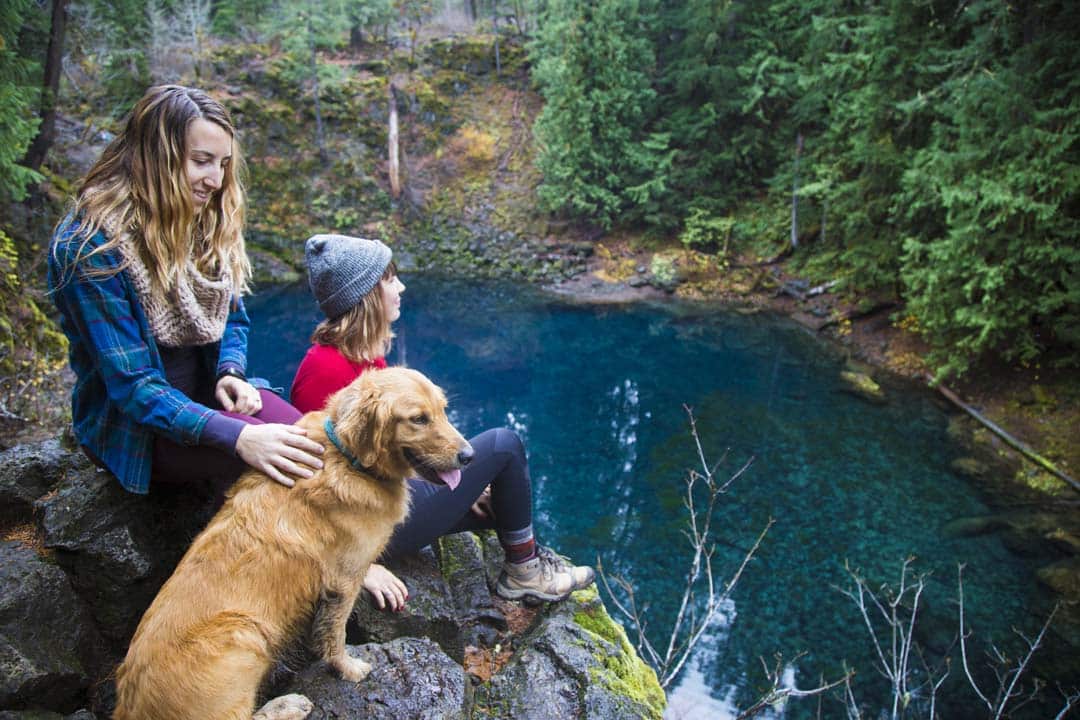 Tam-a-lau Trail
The Tam-a-lau Trail is one of the newer trails in Cove Palisades State Park in Culver. The six-mile loop trail is easy for kids and families year-round, but best in the winter when it's not as popular or hot outside. The trail usually stays clear of snow. The area is popular for seeing a variety of wildlife, as well as great views of the Cascade Mountain Range.
Distance: 6-mile loop
Difficulty: Easy
Dogs: Allowed on a leash
Rimrock Springs Trail
Off Highway 26 in the Crooked River National Grasslands, the Rimrock Springs Trail is open year-round. There's very little elevation gain in this two-mile out-and-back hike. The first half-mile of the hike is paved. There are several information signs about the wildlife and natural area as well as viewpoints along the way.
Distance: 2 miles out and back
Difficulty: Easy
Dogs: Allowed
Otter Bench Loop Hike
If you want to get away from the crowds that can populate the year-round hikes in the winter, head to the Crooked River Canyon for the Otter Bench Loop Hike. The main part of the hike doesn't have much elevation gain, but there are offshoot trails you can take that will give you more of a challenge. The trails provide impressive views of the canyon and is lightly trafficked in the.
Distance: 9.3-mile loop
Difficulty: Moderate
Dogs: Allowed
Metolius River Trail
The trails along the Metolius River usually stay clear all year. From the Wizard Falls Fish Hatchery, wind through the forest and along the crystal-clear water of the Metolius. The trail going downstream creates 6.5-mile loop that stays flat most of the way.
Distance: 6.5 mile loop
Difficulty: Easy
Dogs: Allowed on a leash
Tamolitch Blue Pool Hike
The 3.7-mile out-and-back hike along the McKenzie River Trail to Tamolitch Blue Pool provides a diverse landscape. The green, temperate forest slowly changes to a flow of lava rock as you hike along the trail. A short climb will lead to the Blue Pool, an almost impossibly blue lake formed from the McKenzie River. The trail is very popular year-round.
Distance: 3.7-mile out and back
Difficulty: Moderate
Dogs: Allowed on a leash
Editor's Note: This story was originally published in October, 2018