Three weeks in the Grand Canyon on the Colorado River among a company of adventurous Central Oregon women.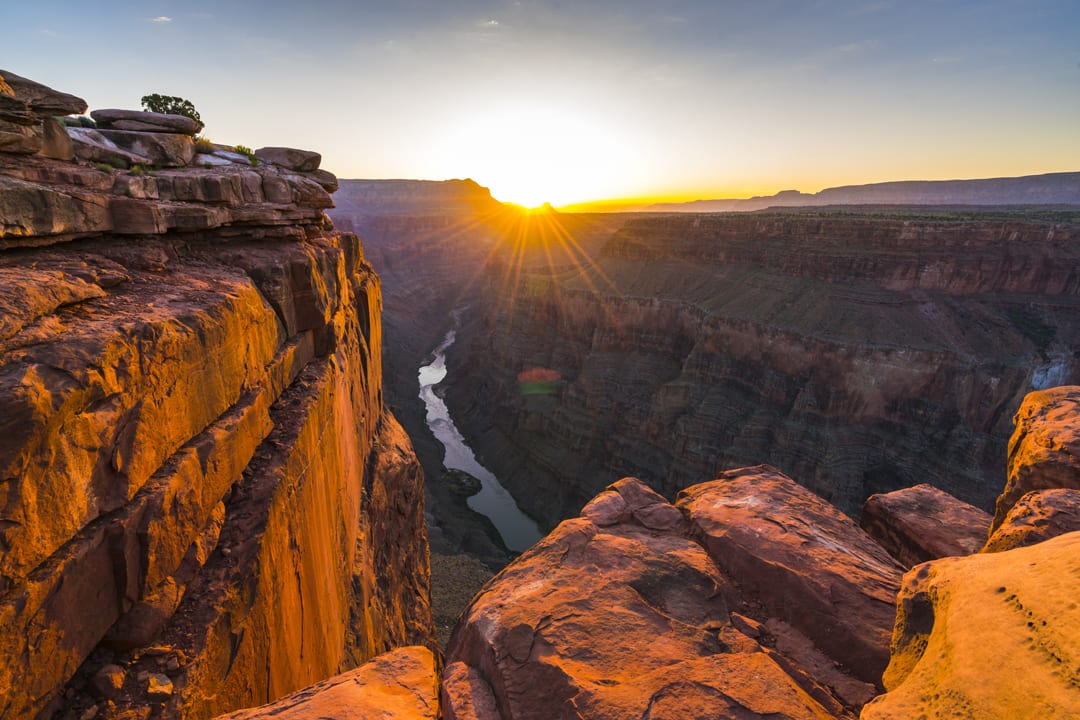 "You don't see many trips go out with more girls than boys." That's the on-the-spot assessment offered by Ranger Peggy upon surveying our female-centric crew that has arrived at Lee's Ferry, the iconic starting point for Grand Canyon adventures.
Our rag tag crew of river rats, organic farmers and adventurers has a three-to-one ratio of girls to guys. We aren't out to make a statement, but we are the exception. Forget what you might see in the latest Patagonia catalog, the gender participation gap is a persistent failure of the outdoor industry, especially when it comes to leadership and guiding. America's greatest river is no exception. But it's also changing.
Rising slowly and steadily like a spring flood measured not in days but decades, the number of women voyaging through the Grand Canyon has steadily increased since Major Wesley Powell made his pioneering voyage down the then unchartered river in 1869.
Central Oregon's Sarahlee Lawrence is one of the women who has helped smash the river guide stereotype. She's also the chief organizer and fearless leader of our ramshackle voyage, cobbled together on a cancelled permit (an alternative to entering the long-odds lottery that determines who gets to launch a boat for the three-week, 225-mile journey through the Grand Canyon). Without a lot of lead time, we departed in the low, cold light of November.
I've known Lawrence for years as a friend and colleague, which was enough to merit an invitation on her trip. I jumped at the chance to join the journey in part because of Lawrence, whose reputation as a top-notch boater was earned on rivers across multiple continents over a multi-decade guiding career. Lately, she's largely traded her oars for the tools of organic farming that she employs at Rainshadow Organics, her family farm near Terrebonne. But even when Lawrence's feet are firmly on the ground, her mind is never far from the river. Especially this river.
A Woman's Place
Once the sole province of men, the Grand Canyon has been inching toward integration for more than half a century, when the last serious dam building initiatives were thwarted by conservationists. It was then the river as we now know it was enshrined as a permanent national resource and a premier destination for boaters and rafters.
In some ways the Colorado River has been out in front of the rest of the country when it comes to women's equality. The infamous and beloved Georgie White was the first documented woman to row a boat through the Grand Canyon's gauntlet of massive rapids. That was way back in 1952, before most American's owned a television. By 1955 White had pioneered a new motorboat design for navigating the Canyon, which she did as commercial outfit owner until her death in 1992. By that time, she had become a Grand Canyon icon, enshrined in the lore of the river.
My own passion for whitewater was ignited by a love for river ecology and a desire to fit in at my day job at a local paddling shop. A relative late bloomer, I jumped into my river obsession just a few years ago. I was a devout practitioner and in return, rivers emerged as my greatest gurus, especially the ones flowing through Oregon.
The Metolius River had taught me to kayak in brutally cold water that felt like liquid ice. The John Day River enticed me to embark on a seventy-mile solo trip on a paddleboard. The Rogue, Owyhee and Grand Ronde rivers taught me how to tough out winter as a raft passenger on a multiday trip. And as a rookie, I learned plenty from our own desert river, the Deschutes, which like the Colorado has been tamed by dams, yet manages to retain a piece of its wild soul.
The Mighty Colorado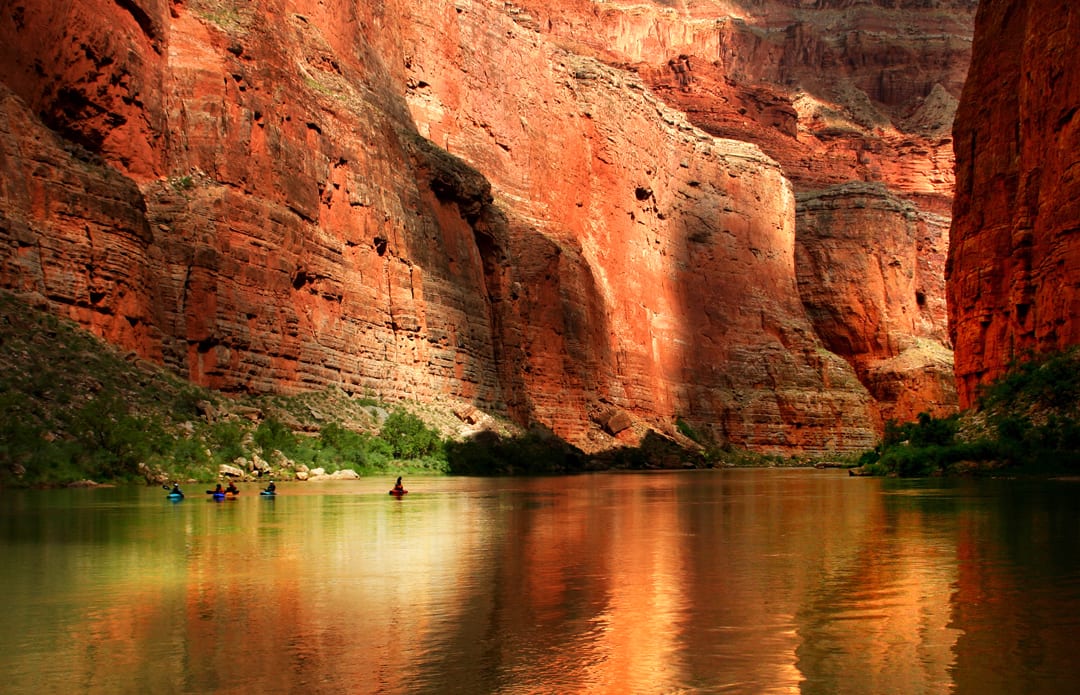 Like other river devotees, I knew the ultimate goal lay beyond my home waters deep in a canyon that has captured America's imagination like no other place in the world. For devout paddlers it isn't a line item on the Bucket List. It is the Bucket.
Still nothing can quite prepare you for the immensity and the sheer grandeur of the Grand Canyon. And yet the Colorado River's true wonders were in the mud cracks and dry washes. It was the scent of the mesquite and tamarisk; it was the swaying of the cottonwood, sedge and willow. The magic was in the freshly caught trout that Bridget shared around the campfire.
Inside the canyon, the familiar great blue heron, belted kingfisher, chukar and canyon wren offered us warm song on the coldest days. Here enveloped in the pink granite walls of the Inner George, the notion of time shrinks in the presence of place. Inside sentinels' schist, conglomerate and limestone shepherd our route as precious day slips and fades into night, where we curl under a blanket of stars.
It's a simple life, but it's not an easy one. Running the Grand Canyon is an accomplishment, but it's also a journey. After three weeks and countless rapids our voyage through time concluded with a few quiet oar strokes. I wondered what young women would follow in our wake. Will they still be an exception? Will they have to earn their spot on the river, or will they be welcomed as equals? Only time will tell.