Sometime between the middle of September and the middle of November, I get the urge to read a moody book. I am not a person who likes to be scared; horror movies and truly scary books I just pass right over. But, I do love a solidly creepy tale during autumn. There is something about the light of fall, the crisp air and the smell of woodsmoke that makes me want to curl up with a slightly sinister novel. I have read all of these books multiple times and have cherished copies that sit proudly on my bookshelves at home, waiting until the leaves begin to turn to be pulled out and re-read.
The Secret History by Donna Tartt
If you want that sinister autumnal feeling and a murder mystery.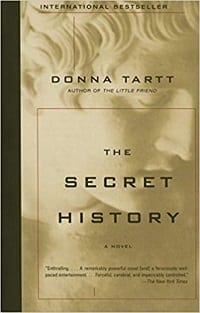 Less of a Who-Done-It than a Why-Done-IT, Tartt investigates the banality of evil in a beautifully crafted novel about a group of college friends, who while studying Classics at an elite New England college manage to kill someone during a reenactment of a Bacchanalian rite. Fair warning: There are no "likable" characters in The Secret History, but it is still oh so good.
What Was She Thinking: Notes on a Scandal by Zoë Heller
If you want a story that will slowly give you the creeps.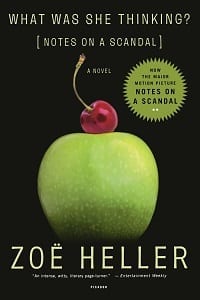 Sheba Hart is a middle aged, middle class teacher in suburban London when she begins an illicit affair with an underage student. When the scandal breaks Sheba is a social pariah, ripe for the kind friendship of prim, respectable Barbara, an elderly teacher who has been at the school forever. And Barbara has been waiting for just such a friend as this, utterly alone and desperate. What Was She Thinking: Notes on a Scandal will give you a deep case of the chills.
Lolly Willowes by Sylvia Townsend Warner
If you love Jane Austen's books, but wish there was more Satan in them.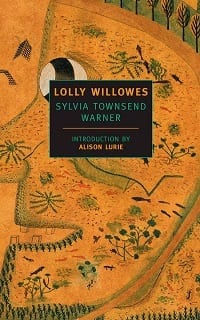 When Laura Willowes' father dies, she is left with her inheritance and the unassuming, and unremarkable, life of a spinster aunt caring for her brother's children in London. For years she does exactly what society expects of her, until all of a sudden she doesn't. Lolly Willowes is an early feminist classic that's a perfect read in the fall.
Thornyhold by Mary Stewart
If you want a mildly witchy hearth-and-home novel.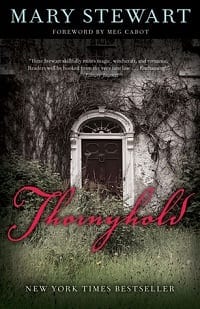 Thonyhold was once described to me as a "Witchy Anne of Green Gables" and it fits. Geillis lives a lonely childhood in pre-WWII England, periodically brightened by random visits from her eccentric herbalist and world traveling aunt. As a young woman, the same aunt leaves her an old estate in the English countryside. As Geillis learns the secrets of her overgrown estate and its heirloom flowers she discovers maybe Thornyhold isn't all she inherited from her aunt. This is every inch the comfort read with white magic, hedgewitchery and a cat named Hodge.
Bunnicula: A Rabbit Tale of Mystery by Deborah and James Howe
If you wish books had more vampire bunnies in them.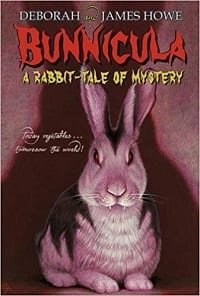 I can't recommend autumnal stories without a bonus mention of a book I read every year (a tradition which now my children have picked up). I can honestly recommend Bunnicula: A Rabbit Tale of Mystery to everyone between 5 and 105. When a small rabbit shows up at the Monroe household, leaving behind mysteriously drained vegetables, it is up to Chester the Cat and Howard the Dog to solve the mystery of this night creeping rabbit before it is too late.