A four-day itinerary to experience Central Oregon and the Painted Hills as a family.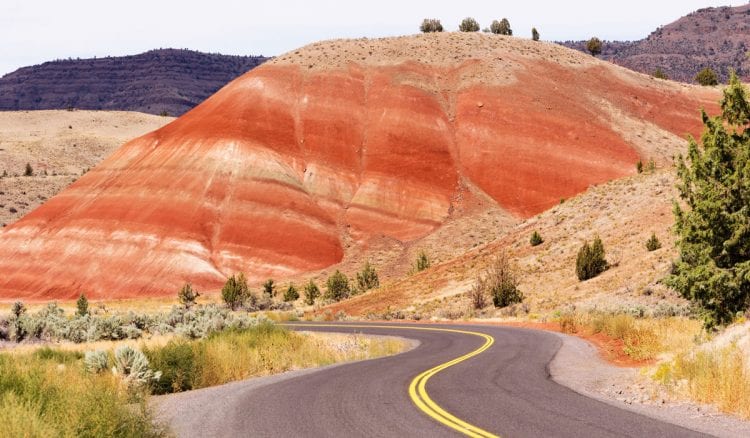 RVs and campers are a great way to experience Central Oregon and beyond. They are are also extremely costly to maintain. Enjoy the benefits without the hassles by renting an RV and taking your show on the road. In Bend, Happy Camper RV rentals has a fleet of late model campers and RVs available for about the same cost as a cabin rental at many of the local resorts.
Day 1
Head to historic Prineville and hang a right, following the Wild and Scenic Crooked River deep into the canyon. Pick a riverside spot as your temporary home. Wet a line on the blue-ribbon trout fishery or just kick back with a good book.

Day 2
Return to Prineville and from there it's on to the John Day Fossil Beds National Monument. Head east through Mitchell and onto the Sheep Rock Unit where you'll find the Thomas Condon Paleontology Center. Visitors learn about the fossil beds that date back millions of years, some of the oldest records of animal life in North America.
Day 3
Get your hands dirty by heading to the Clarno Unit, near the small town of Fossil on the John Day River. Head into town and explore the open dig site behind Wheeler High School, where the public is welcome to comb for fossils in a prehistoric lakebed that dates back 33 million years.
Day 4
Head back to Bend, but stop first at Smith Rock State Park, where the Crooked River winds around the base of one of America's premier rock-climbing destinations. Watch as climbers dangle impossibly from the volcanic tuff spires. Finish your day with a beer and a snack at Redmond's Wild Ride brewery.