Great meals to enjoy outdoors this summer season.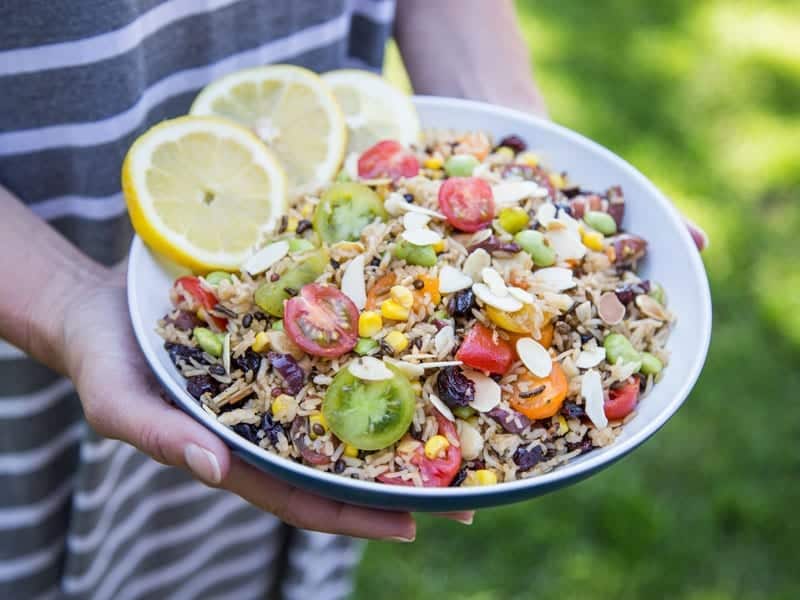 In the summer, Central Oregonians can't get enough of being outdoors. The short, glorious season demands as much of our attention as possible. We want to do everything outside—even eat. Enter the patio breakfast, the picnic in the park, the al fresco dinner. Here are a few terrific recipes from the kitchens of locals to wow your friends with outdoor meals this season.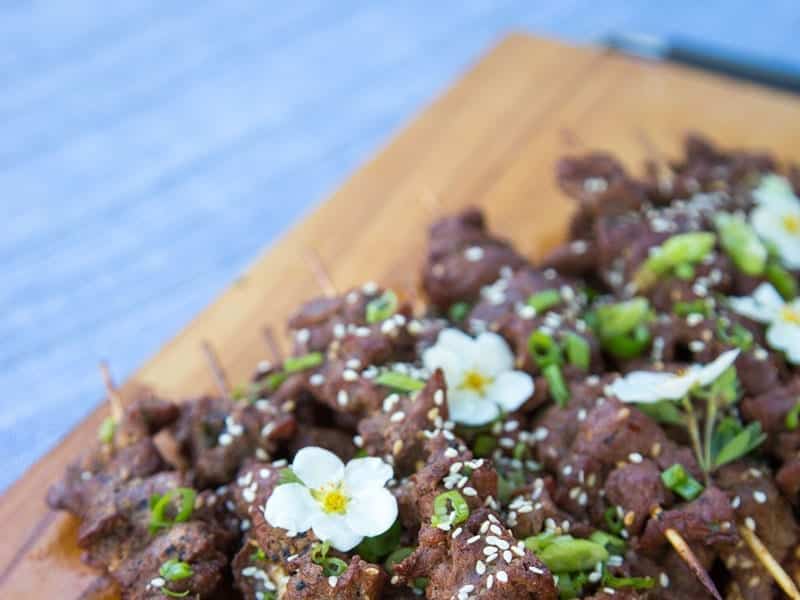 Patrick Howard's Korean Beef Skewers
Retired engineer Patrick Howard has been hosting dinners and parties for friends and family for decades. "Always select an event or reason to have a party," he said. He entertains about twice every month of the year, but in the summer, he goes into high gear, often hosting parties once a week. His Korean Barbecue is a major hit. "Everyone who eats this loves it," said Howard. "It pairs well with rice, and you can make rice bowls with it, too." Howard said that leftovers also freeze well—if there are any.
4-6 lbs. beef (sirloin tip roast, center-cut brisket)
2 cups sesame oil
4 cups soy sauce
5 tbsp. garlic powder
½ cup white vinegar
Pepper
½ cup toasted sesame seeds, crushed
4 tsp. cayenne pepper
4 tsp. crushed red pepper
16 green onions, sliced
Bamboo skewers (This recipe will make approx. 48 skewers)
Combine sesame oil, soy sauce, garlic powder, vinegar, a sprinkling of pepper, crushed sesame seeds, cayenne pepper, red pepper, and green onions in a bowl. Stir until combined. Cut beef across the grain into thin slices. This can be done by partially freezing the beef (1 hour in freezer) and then cutting it with a sharp knife or home slicer. Place beef in bowl of marinade. Cover and chill in refrigerator for at least 4 hours; overnight is better. Place the meat slices on skewers and cook them quickly on the grill.
Penny Nakamura's Wild Rice Salad
I've always found this is an easy-to-make recipe for the summer, because it can be prepared long before your guests arrive, and it's best served at room temperature. Using a really high-quality virgin olive oil makes a big difference in the taste.
5 cups cooked mixed wild rice; make sure your wild rice mix has black Japonica rice in it. **(Trader Joe's makes a good wild rice mix; I cook two packages of it for this recipe)
¾ cup sliced almonds
¾ cup Kalamata olives
1 cup craisins
1 cup cherry tomatoes sliced in half
1 cup corn
1 cup shelled cooked edamame beans (optional)
¾ cup diced fresh peeled carrots
¼ cup chopped cilantro (optional; many guests don't like cilantro)
Dressing for rice salad
¼ cup balsamic vinegar
2 tbsp. freshly squeezed lemon juice
2/3 cup extra virgin olive oil
1 minced garlic clove
1 tbsp. Dijon mustard
Place cooked rice in a large bowl and let cool. Combine almonds, olives, craisins, tomatoes, carrots, corn, cilantro and gently toss. Mix all ingredients for the dressing, drizzle over the mixed rice and blend thoroughly. Add salt and pepper to taste.
Kelly Warner's Crazy Beans
Kelly Warner borrowed this recipe from her grandmother's Ohio kitchen. "No matter what backyard barbecue we have, you can be sure a pot of crazy beans will be on the menu," she said. The busy mother of three children said barbecues at their house usually consist of simple hamburgers and hot dogs, but no backyard party is complete without grandma's Crazy Beans, always a crowd favorite. "Even the kids love these beans, and they are very, very easy to make in a Dutch oven."
1 large can of kidney beans
1 can of wax beans
1 can of green beans
1 can of lima beans
1 lb. bulk hot sausage (cooked and drained)
1 can of tomato soup
1 can of tomato paste
¾ cup of brown sugar
1 tsp. dry mustard
Several strips of bacon
Drain all the beans and place in a Dutch oven. Combine all other ingredients and mix well. Top with strips of bacon and bake at 375 degrees for one hour.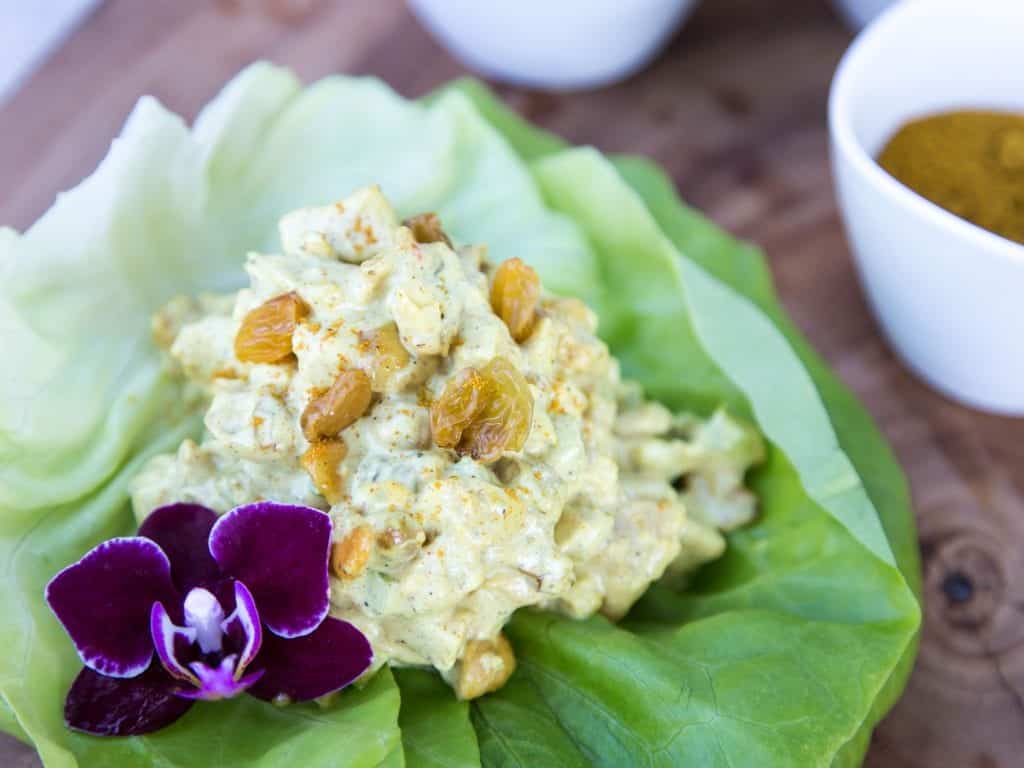 Charlotte VanValkenberg's Chicken Curry Salad
Charlotte VanValkenberg waitressed during her college summers at a café in Sunriver, where she tried to figure out the details of a certain recipe that she particularly loved. The now longtime Bend resident and house designer said, "I've been making this chicken curry salad since 1992. We like to make this when we go river rafting or for an outdoor picnic," she said, adding that she serves it with a good bread or even on a bed of lettuce." Her husband Dale VanValkenberg said it's not only quick to prepare, but also gourmet-delicious, and something everyone seems to enjoy.
3 whole chicken breasts, diced and cooked in olive oil, salt and pepper
1 ½ cup mayonnaise
1/3 cup white vinegar
¼ cup chutney
3 tbsp. curry powder
1 cup diced celery
¼ cup diced onions (optional)
¼ cup golden raisins
1 cup salted cashews
Combine all ingredients well. It's best to let the flavors meld for at least an hour, but better overnight. Put the salad in your Tupperware, add an ice-pack in your backpack, grab some crusty bread and get ready for your picnic!