The BendFilm 72-Hour Filmmaker's Scramble is a whirlwind filmmaking event for professional and amateur film buffs in Bend.

You don't have to be a professional filmmaker to take part in BendFilm's 72 Hours Filmmaker's Scramble. In fact, Todd Looby, the executive director of BendFilm, encourages people to enter and make a film with their phone camera.
"Since everyone is limited in resources and time, you're basically just really exercising creativity and using everything that's around you at your disposal," said Looby. "There's no hurdle to entry. Anyone can do it."
The Filmmaker's Scramble does have one hurdle that each filmmaker who enters would have to jump over: the 72-hour timeframe to conceive, shoot and produce a movie. But that's all part of the fun.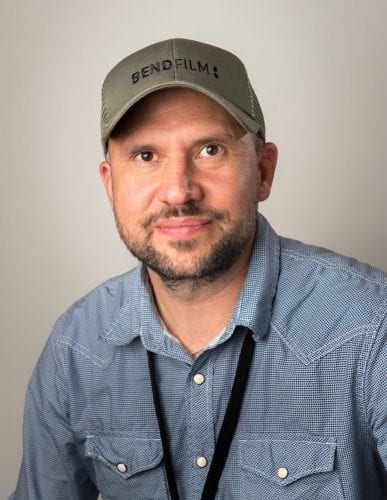 The event is produced by BendFilm, the organization that also produces the annual BendFilm Festival in October, and Scalehouse, a nonprofit organization that encourages creativity and collaboration in Bend.
Now in its third year, the Filmmaker's Scramble will take place on July 20, kicking off with a workshop from Looby about no-budget filmmaking. Then, each team receives the theme for the film contest, and the clock starts ticking. Filmmakers then have 72 hours to complete a film, from writing the screenplay to casting the actors to shooting and editing.
Looby said that local Central Oregonians usually enter the competition, but he encourages people from outside the region to come for the event. About ten groups have entered each year, from people who have worked on Hollywood feature films to people who have never picked up a camera before.
"Even someone who is really well versed in this is kind of thing is at the same mercy of luck as someone just starting out," said Looby.
For those who want to watch the entries, the films will be screened on August 7 at the Workhouse. A panel of professional filmmakers will judge the films, which range from documentaries to narratives, and the winning films will be screened at the BendFilm Festival in October.
Find more information about the contest and how to enter at scalehouse.org or bendfilm.org