Henry David Thoreau once said: "Many go fishing all their lives without knowing that it is not fish they are after." In the case of fly fishing, most anglers know exactly what they are after. The allure of fly fishing is one that has been deeply romanticized, so much so that it has been canonized in modern books, movies and TV shows as a sport so spiritual and pure that it is near godly. In fact, the opening line of Norman McLean's classic book "A River Runs Through It" reads: "In our family, there was no clear line between religion and fly fishing."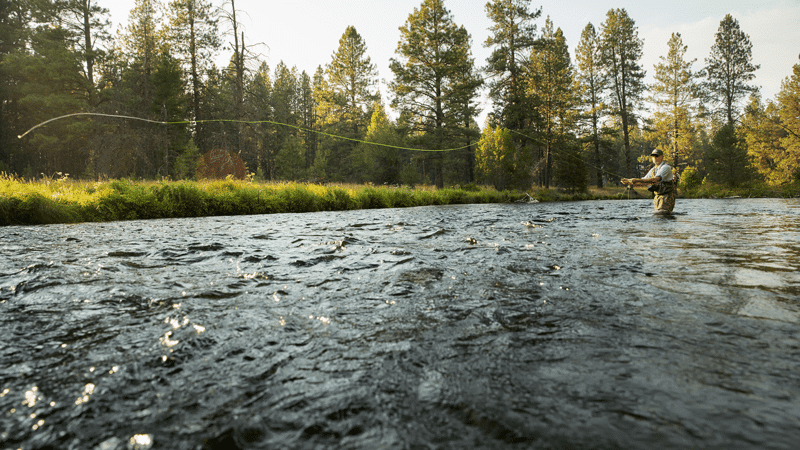 For many, the sport provides an opportunity for a deep connection to nature—to be a part of something greater and be one with it. In today's technological world, it can also be a way to escape the rigors of a busy and stressful life, and to exist on a more simple and natural scale while in harmony with the surroundings. 
"There's a lot in the sport of fly fishing that takes you away from reality," said Scott Cook, owner of Fly & Field Outfitters in Bend. "When you're out there on the water and you're in a beautiful spot, fly fishing can separate you from all the stresses that are going on in the world." 
This connection to nature, combined with the rise of social media platforms such as Instagram, has helped boost the popularity of the sport to record levels. According to the 2020 Outdoor Industry Association report on fishing, a record seven million Americans went fly fishing in 2019. 
Central Oregon fly and outfitter shops have seen the demand. "2020 was a record year for us despite being partially closed for six weeks," said Paul Snowbeck, store manager of Fin & Fire in Redmond. "More people are spending time in the outdoors than ever before and fly fishing takes you to some incredible settings. Trout don't live in ugly places."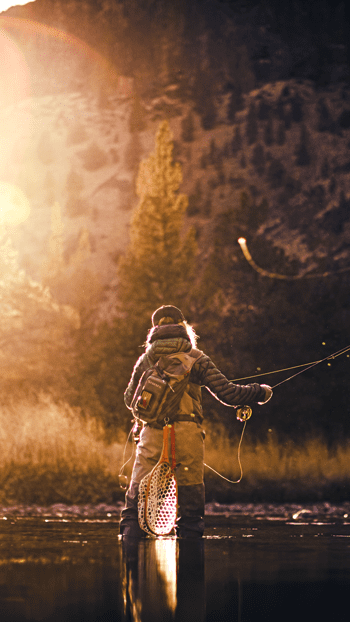 Snowbeck said that social media has broadened the sport's appeal to younger audiences. "Fly fishing is not just an old man's sport," he said. "There's been a massive uptick in female and youth participation." 
This new audience has also injected a much needed energy into the sport, according to Kim Brannock, Bend-based fly fishing apparel and soft goods designer who has worked with brands such as Simms, Patagonia and Redington. "It's so important for it to feel fun for people," she said. "The old mentality of it needing to be a 'gentleman's sport' is outdated." 
As a longtime angler, Brannock welcomes the changing of the guard. "When I started fly fishing, it wasn't cool. There were no girls at all," she said. "But in the last five years it's been exponential. Social media has flipped it on its side." 
Both Brannock and Snowbeck caution against getting into the sport solely due to social media, however. "It's a lot harder to catch the big fish than what you see on your phone," said Snowbeck. "Unless you're being taken out with a guide, chances are good you won't be catching anything all that impressive." 
Brannock said "fishing for likes" has not only created some misperceptions of what fly fishing could be, but also can lead to some bad habits for newcomers. "When people are just starting out, they may not have received the best education on fish practices, such as handling fish or when not to fish, such as during a spawn." To bridge that gap, Brannock recommends visiting a local fly shop, many of which have free classes and educational events.
Once you're properly educated, the road of fly fishing can be a long, fulfilling one. "I've been fly fishing for over thirty years and I'm still absolutely obsessed," Snowbeck said. "I do this for a living. And I still do it on my days off. That's really all you can ask for."
Getting Your Feet Wet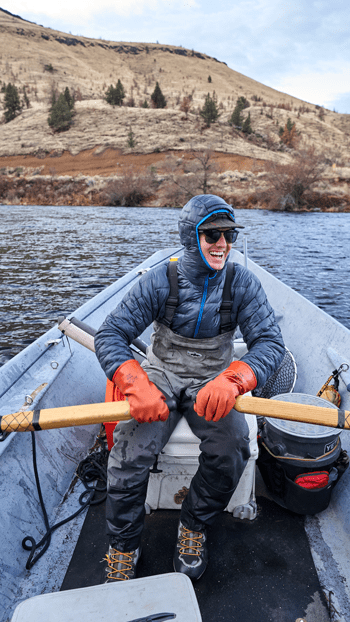 If you're just getting into fly fishing, it can be an intimidating sport—the gear, the lingo and the mechanics are just a few areas where one can quickly get in over ones' head. For instance, a quick search through the beginner's fly-fishing dictionary on both Orvis and Redington websites yield more than 200 fly fishing terms apiece. 
According to Fly & Field's Cook, the sport doesn't have to be overwhelming. "It can be as basic as you want it to be, or as complex," he said. To help break it down, Cook suggests first visiting a local shop. "Find a fly shop you're comfortable with and look to spend your money there. Learn to cast, get a guide, and go out and experience a day or half day of fishing," he said. "Test drive it and see if you like it. If you do, then start to build your core knowledge and frequent that shop to build your education." 
Once you get the basics of how and where to fish, practice, practice, practice. "Enjoy the process first—because it's a process—and the results will eventually come," said Fin & Fire's Snowbeck. "There's always room to grow and evolve. I am still continually learning new things." 
Jesse Armstrong, a Redmond high school teacher originally from Madras, has been fly fishing in Central Oregon since his teens. He notes that the progression of fly fishing is part of the appeal. 
"It can be a defeating sport, but you have to know that you'll learn eventually and when you do, it opens up more possibility and in turn more appreciation." 
Fly fishing begins with learning to cast and tying knots, both activities that can be practiced at home or in a park to help expedite the process. On the river, noticing when a fish has shown interest is usually the next step, followed by learning to set the hook. After, one can focus in on reeling in and landing the fish. Beyond this, there's a whole separate world to learn around entomology and the feeding habits of fish, along with reading the water and the environment. 
In other words, the depth of the sport provides a continual opportunity to learn, which can last a lifetime. And for some like Armstrong, this is the draw. "There's a reason why anglers are anglers," he said. "It's a lifestyle that goes beyond hobby or activity. This is because of the depth—because of the learning, the ability to continue to learn. And on top of it, because it can put you in the most beautiful places in the world."
Armstrong said he's begun teaching his two young daughters to fly fish in hopes that the sport will provide them an avenue to appreciate nature in the way it has for himself. "The sport and the connection to the environment you can take with you your whole life," he said. "You can do it by yourself or with others and go nearly anywhere in the world. It's a lifetime of learning and connection."
Central Oregonians are fortunate enough to have some of the nation's top fly fishing right in our backyard. Cook said the area is a perfect place for new and experienced anglers alike because it provides a rich geographic diversity with some of the best opportunities within close proximity. 
"You put an hour radius around our fly shop and you have about twenty-five different locations you can fish," Cook said. "From higher elevation lakes and streams to lower elevation rivers, we're surrounded by a diversity of environments and species."
Fin & Fire's Paul Snowbeck notes the Crooked and Fall rivers as two great places to start, no matter what your experience. "Both are approachable," he said. "The Crooked holds several thousand trout per mile so there are a lot more targets—it's great for beginners and advanced alike."
Other popular locations to fish are the Upper and Lower Deschutes (the latter of which is known for its steelhead and salmon), the Metolius (known as one of the most difficult rivers to fish) and along the Cascade Lakes Highway, Davis and Hosmer lakes. 
Long time locals such as Brannock also point out that there are many locations beyond the popular ones. "People tend to put their focus on a few small areas and there are so many other places to explore," she said. "I've been fishing here nearly a decade and I'm still finding new spots."  
A sport that keeps you learning and exploring beautiful Central Oregon makes fly fishing worthy of your devotion. Fish on!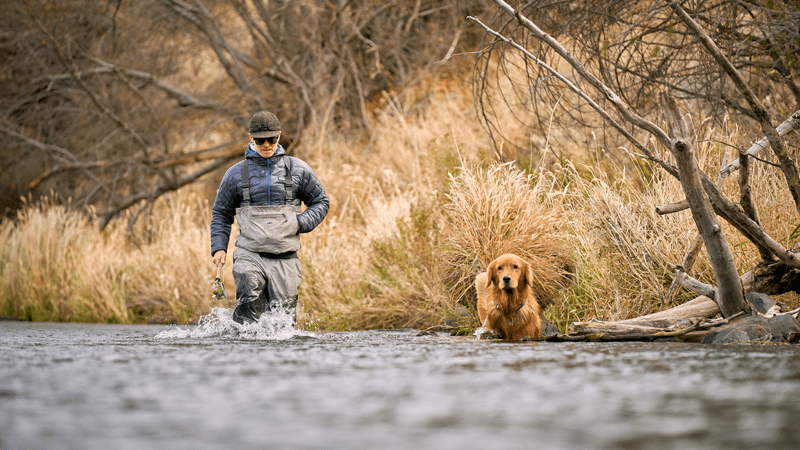 Fly-Fishing Consists of Five Main Styles:

 
1. The most commonly known style, Dry Fly Fishing, uses artificial flies that imitate food sources on the surface of the water. Popular in summer months during various hatches. 
2. Nymphing is sub-surface fishing mimicking the aquatic insects in their juvenile or larval state. Close to 95 percent of a trout's diet is below the surface, which makes this an important style to learn for catching fish! 
3. Originating in Japan, Tenkara fly fishing is a simple, lightweight approach that uses a rod but no reel. Great for backpackers and hikers who want to fish alpine lakes and streams. 
4. Spey Rod Fishing uses a longer, heavier two-handed rod and is used primarily for catching fish such as salmon and steelhead in larger rivers like the lower Deschutes. 
5. Saltwater Fly Fishing, the only style not readily accessible in Central Oregon, uses streamer (bait) fishing techniques to catch saltwater fish, mostly in the Americas and tropics. 
Fly fishing gear can quickly add up, both in quantity and in price. Snowbeck said it doesn't have to be an expensive sport to start, however. "Let the employees at your fly shop know your budget, and they'll work with you," he said. "There are some great rod and reel combos for under $200 which will get someone out the door fishing comfortably." 
If line management seems overwhelming, Brannock recommends beginning with a Tenkara rod, a simpler form of fly fishing popularized in Japan that uses no reel at all. "The Tenkara rod is a gateway drug to fly fishing," she said. "It's got a low barrier to entry from a cost standpoint and it's something you can take with you hiking or mountain biking, which is perfect for around here." Brannock said when it comes down to it, you can be fishing with three items. "A Tenkara rod, a spool of flies and a bit of tippet is all you need to start. From there, you can get into other things and build out." 
---
Read more FISHING stories here.