With Whiskey When We're Dry, Oregon author John Larison propels the Western genre into the modern world.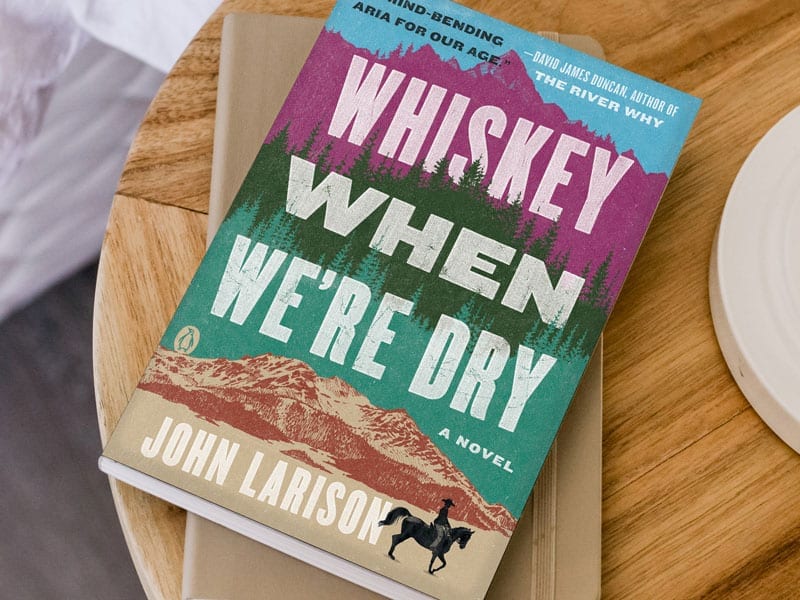 Whiskey When We're Dry almost didn't happen.
A few months into writing the 2018 Western novel, a water line broke and flooded author John Larison's writing studio at his home in the Oregon Coast range, drowning his computer, backup computer and thumb drive. But the old adage that good writing is just rewriting, proved to be true.
"I had the first page or so burned into my memory. When I sat back down, it came out exactly as it had been," said Larison. "I rewrote the two months of work in two or three days. Now, it's almost like my writing strategy to throw away the first draft."
Whiskey When We're Dry is a modern take on Westerns. Set in the late 19th century, the coming of age novel follows Larison's heroine, Jessilyn Harney, who sets off across the West to find her outlaw brother and secure her family's homestead. Along the way, she binds her chest and cuts her hair to pass as a young man and becomes a gunman for a politician. The story is told as Jessilyn reflects on her past, coming to terms with her choices and what it means to be part of a family, blood or not.
Like a true Western there are gunfights and chases on horseback and encounters with all the different cultures that were laying claim the West. But it's a decidedly feminist take on the genre that challenges norms and pushes Westerns in a new direction.
"I had grown up reading those [classic] Westerns," said Larison. "I looked for models of masculinity, what it means to be a man. As a grown up, I started to find the Westerns' conception of masculinity to be outdated."
The writing in Whiskey When We're Dry is noticeably different than his previous works. Larison ended up writing twenty-three drafts of the novel, and the effort shows in how beautifully the prose flows. The voice of Jessilyn feels authentic and real, and the descriptions of the harsh landscape will etch themselves into your memory, as will the story, long after you've put it down.
"It wasn't much of an idea. It was a voice. I followed that voice, and listened to the story that it told me," said Larison. "To me it felt like I was transcribing someone else's story.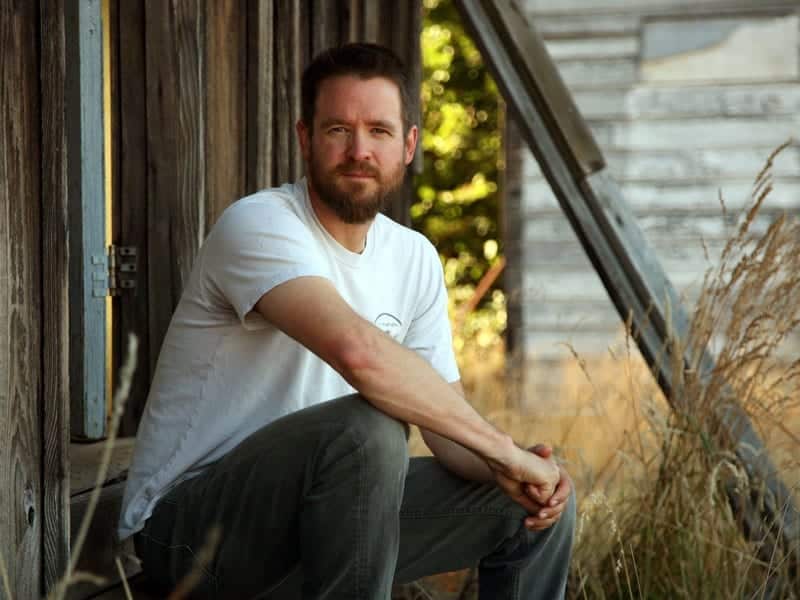 "I realized early on, when you take issue with the Western, you are also taking issue with the dominant culture of America," he continued. "The book had a lot of potential to talk about relevant, pertinent issues in American society, while also remaining totally true to this person who was speaking through me. I felt like it was my job to listen to that."
A former fly-fishing guide and writing instructor at Oregon State University, Larison, said that his writing career has paralleled his early reading career.
He grew up in Oregon and reading books about fly fishing. His first two novels, Northwest of Normal (Barclay Creek, 2009) and Holding Lies (Skyhorse, 2011), were contemporary fiction about a fly-fishing community on the fictional Ipsyniho River in the Pacific Northwest, loosely based on the Mackenzie and North Umpqua rivers in Oregon. Then he started reading classic Westerns, and about twelve years ago began writing Whiskey  (Viking, 2018), which was nominated for an Oregon Book Award.
Whiskey When We're Dry caught the attention of Hollywood producers before it was even published and is currently being developed into a 10-part limited series. He's currently at work on his next book, a novel titled The Ancients, which will grapple with climate change in a new way. It's expected to be published in 2021.
"The experience of watching all my local fisheries change due to climate change, that brought the crisis home for me in a way," said Larison. "If you do something outside, especially if you're income is dependent on something outside, you're forced to face it. As someone who considers themselves an environmentalist, I was really under informed. It's a challenge for storytellers to articulate in a way that brings it home for readers."