For more than three decades, Family Kitchen has provided free meals for anyone in need.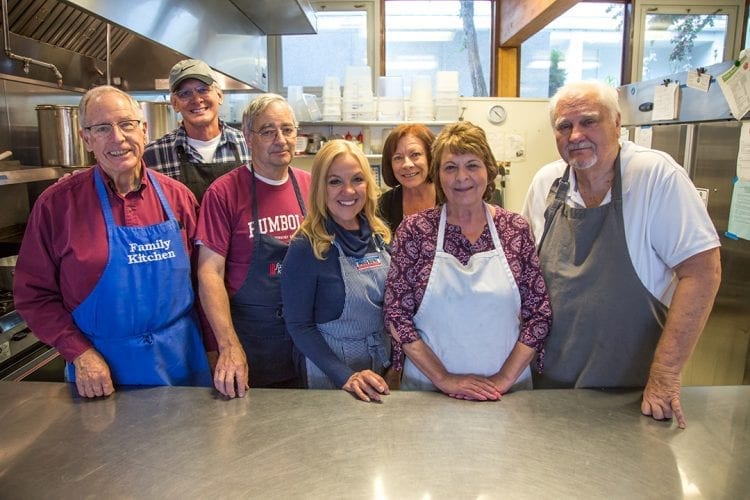 Walk through the door of Family Kitchen on the corner of Idaho Avenue and Wall Street in downtown Bend and you will be greeted by fresh loaves of bread, the aroma of home-style cuisine and a friendly staff eager to feed anyone who enters.
Family Kitchen is now in its 33rd year of feeding the community in Downtown Bend. "It was started in 1986 by six women from Trinity Episcopalian Church, though today the organization has no religious affiliation," explained Donna Burklo, Program Director at Family Kitchen. Her office doubles as a pantry and at the time was filled with dry dog and cat food. "We almost always have food for the diners to take back for their pets."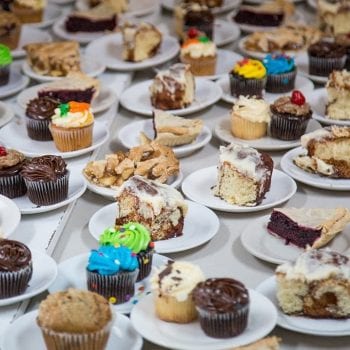 According to Burklo, Family Kitchen was started in response to the closing of the Brooks-Scanlon Mill. "The ladies were concerned for families that might be struggling due to the loss of jobs. So they started by making a meal once a week at home. It started growing from there to where we are today, serving 8 meals a week—a little bit over 5,000 plates each month." There are now approximately 400 volunteers, organized in dinner and lunch teams that represent different companies and organizations from around town. For some, it's an extension of their workplace. For example, Burklo said that the Dutch Bros. team brings its signature enthusiasm and high-energy to Family Kitchen, which provides a welcomed change of pace for the diners.
While the food for Family Kitchen is provided by many individuals and local businesses, Newport Avenue Market has really been the premier contributor. "Every December, Newport Market runs a program called Food For February. It's now far beyond the scope that the title implies but the name stuck. Shoppers can donate at the register and Newport Market will match dollar for dollar. Last year Family Kitchen got around $20,000 from the program," Burklo said. Desserts are provided by Safeway and Costco at no charge.
Family Kitchen is open to anybody and Burklo takes that point very seriously. "I am here because anybody can walk through that door and get a meal. That includes the wealthiest person in town, as well as a person who hasn't showered in three months."
Chase Osborne
Nine-year Family Kitchen volunteer
Chase Osborne was looking for some way to fill the void brought on by retirement when he started volunteering at Family Kitchen after learning about it through a notice in his church's bulletin. A regular on the rotation, Osborne volunteers at Family Kitchen three days a week and makes the soup on Fridays. "It's very social. It's like meeting your friends at Starbucks for a cup of coffee. We get plenty of chances to talk to one another in addition to serving food."