Backyard forests are behind the latest trends in interior decorating. Designers from all over the globe gathered recently at the largest furniture and decor industry trade show in the world, High Point Market in North Carolina.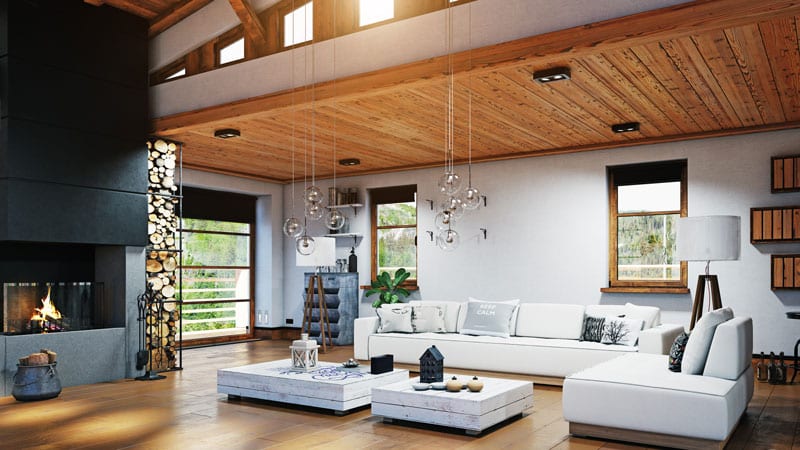 Taking cues from Mother Nature, these contemporary interior design leaders pointed to our mountains, rivers and forests for nature inspired designs for the coming seasons. Coastal environments aren't to be left out either. Right now, designers are wild about anything natural, whether derived from a branch, a rock or a seashell.   
The trend boils down to bringing the outdoors, indoors. Looking to natural materials means living more simply, and finding sustainable, organic, and environmentally friendly approaches to decorating and living in our spaces. Getting back to nature in one's own home allows the homeowner to relax and feel peace and tranquility.
Even more upsides to using natural materials: eco-friendly materials found in nature really never go out of fashion. Natural materials are typically longer lasting and hold up better than man-made items, as well. Choosing natural materials almost always means a reduction in off-gassing of toxic chemical compounds that can pollute the air you breathe within your home.
Natural Touch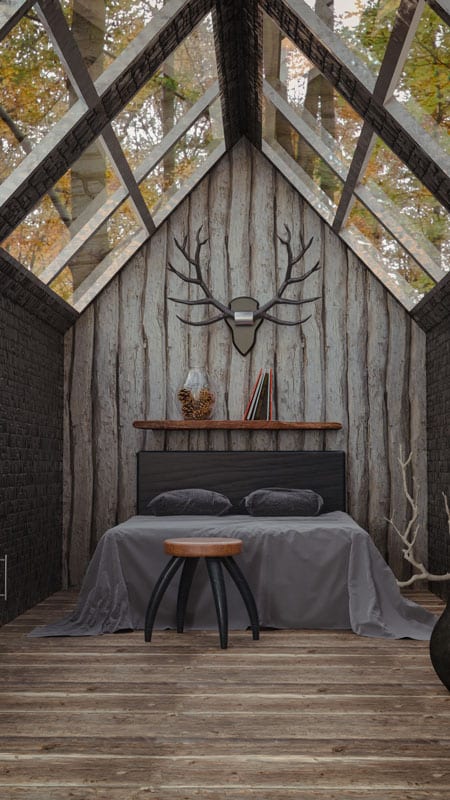 The warmth of wood and rocks gives a home a warm and cozy feel. In Central Oregon, we see many homes already with a natural stone accent wall or hearth, along with a rough-hewn exposed beam, which gives an earthy and comforting feel. Bringing in a river rock wall or a brick feature wall will add texture to any home. Also trending are wood paneled walls, and entire ceilings made of reclaimed barnwood. For a more minimalistic and Zen design, eco-friendly materials like bamboo and linen for interiors will create a similar atmosphere.
At the High Point Market this year, rattan, cane and wicker furnishings were the rage, coupled with rooms filled with tropical leaf print wallpaper or Audubon-like prints of colorful birds. The look of these natural materials is a historical glance back to British Colonialists in Africa and India, when nature played a significant role in design, and furniture was made with what was on hand in the region.
As the colonialists found then, it's still true today that natural textures of rattan and wicker pieces pair well with vibrant colors coming from floral or botanical prints of that area, and so designers are bringing back that look once again, in various motifs. While the color wheel may surround the earthy taupe, tan and camel hues, pops of vibrant color from nature are also an inspiration; greens, saffron red, cinnamon and persimmon orange will warm up the space and add personality to any room.
Décor from the Earth
Anything nature inspired is on trend this year, from mirrors framed with seashells, sticks or rocks to seashell light fixtures. It's as if Madison Avenue designers came to Bend and borrowed some of our ideas, because interior décor such as taxidermy and antlers are being installed in client's homes, to give homeowners that rustic, down home appeal. Another hot trend are stones. Cut polished stones are placed as décor: think thundereggs, granite and marble.
Organic materials are popular for flooring, whether it's hardwood floors, or rock slabs, or even sisal and jute floor coverings. To fit this design aesthetic, window treatments should be made with organic materials as well, such as bamboo blinds, linen shades, and cotton or silk drapes.
Because designers and homeowners seem to be embracing new environmental consciousness with green natural materials, the push to natural décor may not be an actual trend, but a movement that is here to stay. As they say, nature never goes out of style.