Shevlin Commons homeowners design a modern kitchen that takes advantage of the Cascade mountain views.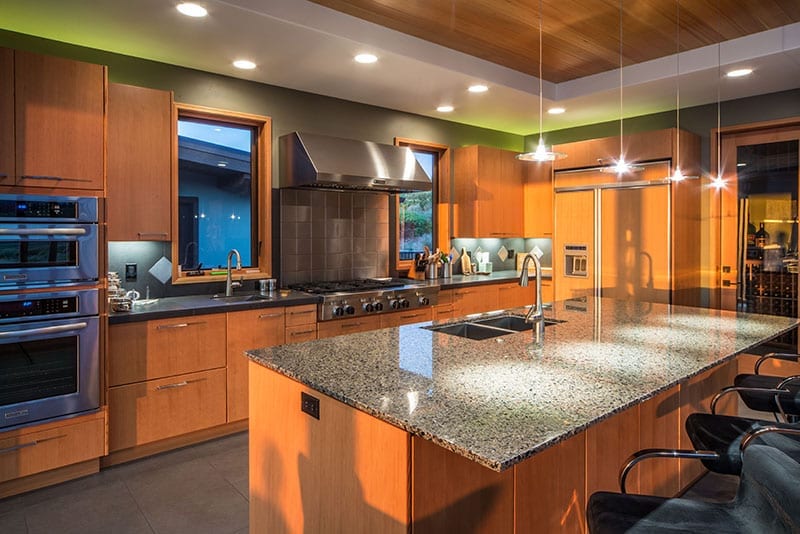 On Bend's western edge, large windows, dramatic angles and open floor plans are featured in homes that showcase views and Central Oregon's outdoor culture.
Such is the case with Bill and Cheryl Davidson's new Shevlin Commons custom-built home. Priorities for the new kitchen included function and overall fit. It had to work with the overall floor plan and take advantage of the site's stunning Cascade views.
"Glenn Dietrich [of Sun Forest Construction] really captured what was in our imagination," said Cheryl Davidson.
Dietrich chose materials that complemented the house's contemporary design and the couple's mid-century modern furniture.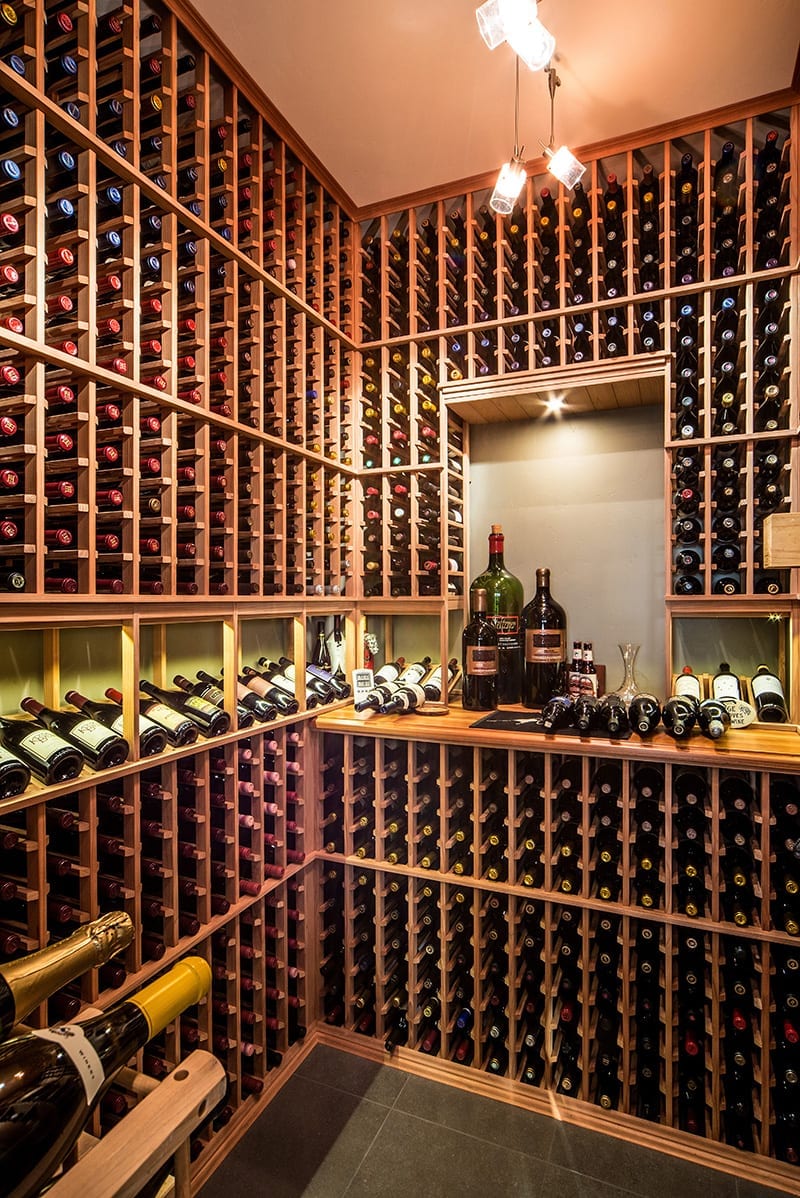 The kitchen's integration starts at the top, where clear hemlock paneling in the coffered ceiling echoes the use of the same material in the adjoining living room. The use of wood continues in the clear vertical-grained fir cabinetry that, at one end, backs up to the dining room to allow shared serving space.
Cabinets and drawers open and close with rectangular, stainless steel bar pulls; the stainless is repeated in appliances and in the backsplash behind the cooktop.
Lower cabinetry around the room's perimeter has counters and a backsplash of large-format porcelain tile accented with diagonally set stainless steel tiles. As a material contrast, the couple chose a cement and recycled glass composite to top the vertical-grained island.
Abundant storage is provided in the many cabinets and drawers and underneath the island. Cookbooks and foodstuffs are kept in the pantry, while wines are housed in the designated wine room.
"When we were newly married," said Bill Davidson, "my uncle, who did a lot of entertaining, told us everyone gravitated to the kitchen, and he was absolutely right."