Sponsored Content
Northwest Woodlands a new neighborhood that offers homes made by a custom-home builder starting at $400,000.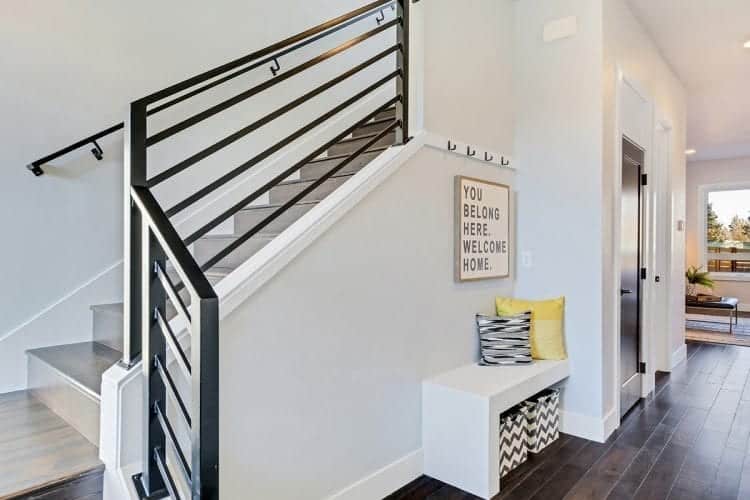 Across the street from Bend's recently opened Riley Ranch Nature Reserve, just a short drive to downtown Bend, is Northwest Woodlands, a new northwest Bend neighborhood that offers rustic modern homes with attractive finishes at an affordable price point. The neighborhood features large trees, spacious lots and a friendly layout near the new North Star Elementary School, making it a perfect location for families.
Angie Mombert and Brent Landels of The Cascadia Group at RE/MAX Key Properties represent the neighborhood, which has sixteen sites available. Buyers may choose to engage the talents of neighborhood builder R.D. Building & Design, or purchase a home site and bring in their own builder.
R.D. Building & Design owner Ryan Duble brings twenty years of Central Oregon construction experience to the Northwest Woodlands project. Duble is well-known for his custom home building work in Bend. For the homes in Northwest Woodlands, Duble developed home designs that are elevated by custom touches, without the custom price tag. "Buyers get to have the same type of feel as a custom build, without the same cost that is typically entailed in a custom build," explained broker Brent Landels. "It's the best of both worlds."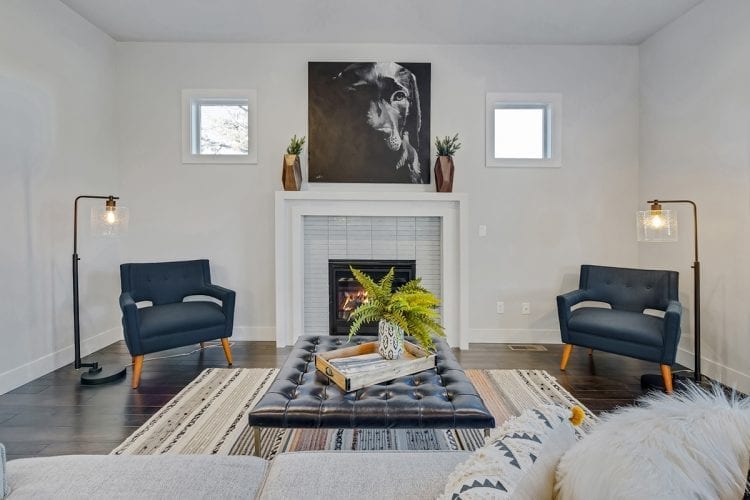 Home designs in Northwest Woodlands include desirable features such as tall ceilings, engineered wood flooring, quality cabinets, beautiful appliances, a gas fireplace, as well as artfully selected tile work and decorative light fixtures. Details like tall doors, lower-pitched roofs and stacked windows that reach to the floor add a luxury feel to each of the homes. The garage also offers ample storage for cars and gear, while front-yard drought-tolerant landscaping maintains the natural look of Bend's terrain.
For those buyers wishing to add on even more accoutrements to their home, Duble's experience in custom home building makes him well suited to the task. "Duble is a hands-on builder who brings attention to the little details," said Landels. "He is involved at every stage to ensure a finished product that meets both his and the homeowners' expectations."
Duble will be at each home site throughout the building process. "I want to make sure the homeowners are truly getting what they want," said Duble.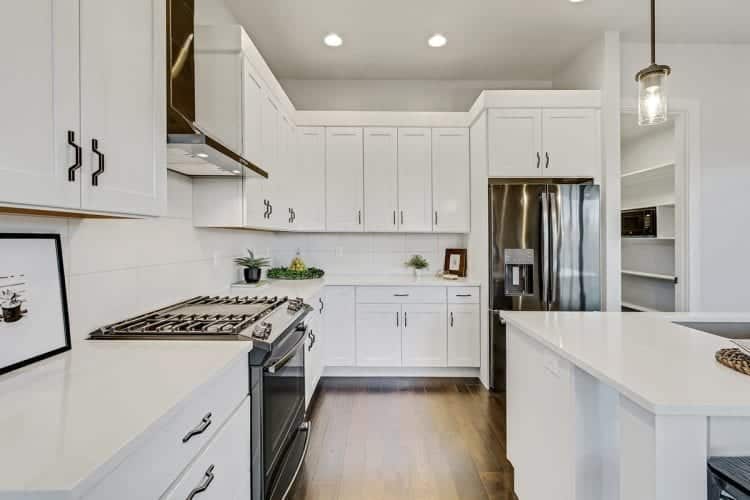 Working alongside Duble is project manager and interior designer Tia Hanson, who has a master's degree in interior architecture and design. Hanson designs the interior and exterior of the homes, creates custom features the clients can choose from and keeps a consistent design stamp across the homes, ensuring the neighborhood's future value. Her designs bring a custom aesthetic to the neighborhood.
Each buyer will get to work directly with Duble and Hanson to put their own touches into the home. "Each house will have unique character," said Hanson. Clients may choose to upgrade features like windows, light fixtures, tile, and appliances, or even make small adjustments to the floor plan.
Homes in the neighborhood offer a blend of contemporary and rustic design. "While there is a contemporary feel, it's still very much a Bend neighborhood," said Hanson. Warm elements inspired by the Pacific Northwest soften otherwise clean, modern lines to nurture the sense that this neighborhood belongs just minutes from the forested banks of the Deschutes River. "Expect bold but comfortable designs," added Mombert.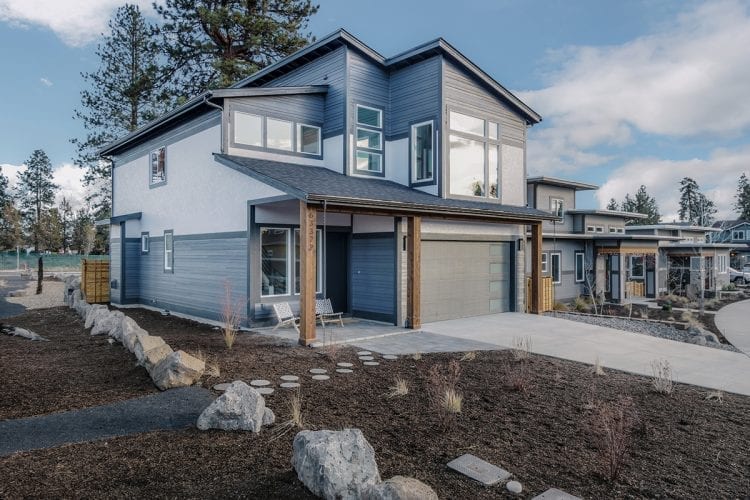 With only sixteen homes in the neighborhood, the lots have ample space . Homesites are defined by large trees with space for drought-tolerant landscaping suitable for the high desert aridity.
Northwest Woodlands home are designed in three-bedroom layouts. Some homes offer bonus rooms, or the master bedroom on the main level, and there are both single-story and two-story layouts. Prices for the homes range from $400,000 to $600,000, depending on the custom design features in each home. "Northwest Woodlands will be a terrific family neighborhood with beautiful homes full of custom touches," said Landels.