Dan Simoneau, a former Olympian and local Nordic coach, is on the mend from heart surgery and back on the snow in Central Oregon.
Dan Simoneau has spent most of his life with two skis attached to his feet. Whether he was slicing snow in the granite hills of New England or competing on the cross-country skiing world stage in the Swiss Alps, his resumé tells the story of a life dedicated skiing.
Simoneau, who serves as the Mt. Bachelor Sports Education Foundation (MBSEF) Nordic ski director, underwent triple-bypass heart surgery in September. For a man whose life was predicated on fitness, it was a shock. After cycling around Crater Lake in September 2018 with his MBSEF team roller-skiing in tow, something didn't quite feel right.
"I'd stand up, take a deep breath, and my wife would be worried," said Simoneau. "I just felt like crap, and we discovered I had a significantly high calcium score that was building up plaque in my arteries."
He was soon diagnosed with Type-2 diabetes. Upon the diagnosis, it was discovered that he possessed a genetic heart condition. Within days he was in the operating room undergoing surgery. Now on the mend, Simoneau is looking forward with the same determination that led him to three Traffic jam in the highlands of Peru Olympic games in 1980s.
A native of Livermore Falls, Maine, Simoneau first visited Oregon in the 1970s to train for the cross-country World Championships. He fell in love with the ease of access and alpine glaciers and enrolled at the University of Oregon. His skiing career led him to compete in multiple world championships and represent the United States in three separate Olympics in 1980, 1984 and 1988. Although, he didn't technically compete in the 1980 games, arriving at Lake Placid as an alternate, he was on-hand for one of the biggest upsets in sports history when the United States hockey team beat the Soviet Union in the game that came to be known as the "Miracle On Ice."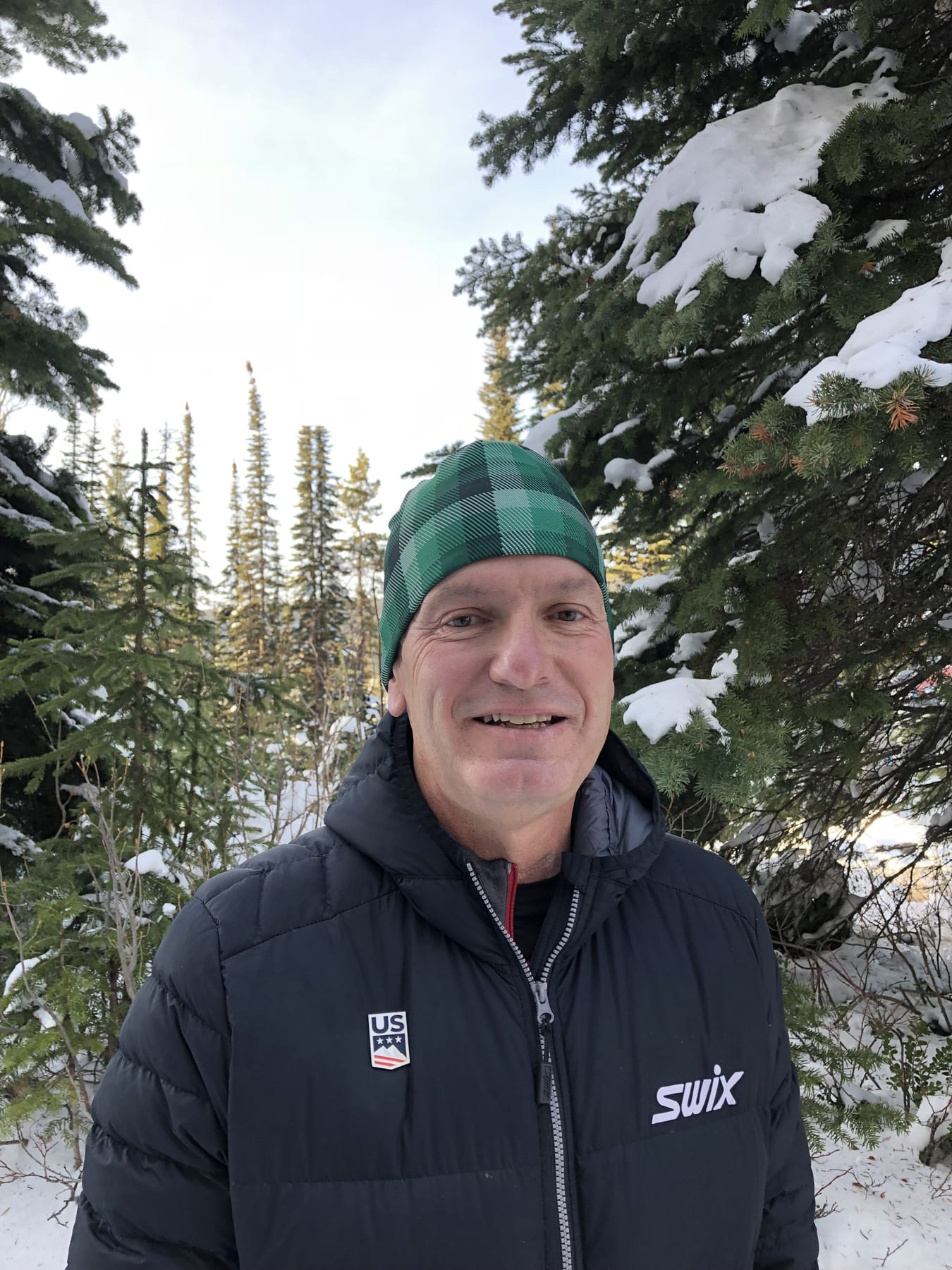 After developing muscle compartment syndrome in his legs and requiring surgery, he retired from professional racing following the '88 Olympic games in Calgary. He moved on from the competitive side of the sport and began a career on the business side, joining the team at Fischer Sports and relocating to Massachusetts. But the mountains called him back to his adopted home, and Simoneau returned to Central Oregon in 2003 where he began coaching with MBSEF while exercising a little of his own competitive juices by claiming three Pole Pedal Paddle individual titles.
He became the MBSEF Nordic program director in 2008. For the last decade he has watched his athletes grow from beginners into collegiate, national and international competitors. Fast forward to 2018 and Simoneau can lay claim to numerous athletes that have received college scholarships. This year fourteen MBSEF skiers are heading to the prestigious U.S. Nationals, a proving ground for future Olympians.
"When you [see] someone succeed because of hard work, perseverance, and because they showed up, it's really, really cool," said Simoneau.
Thanks to a full recovery from triple-bypass heart surgery, Simoneau is back doing what he loves—skiing in his free time and coaching and mentoring in the rest of it. He might be hoping for the next winter Olympics miracle, maybe one with a storyline that leads back to his adopted hometown. But at this point it's about more than gold or silver. It's about helping young men and women achieve their dreams, whatever they might be, he said.
"I've gotten more aspirational with what I see us doing," said Simoneau. "There's a sign on my door that says, 'We are the sum of the decisions we make.' It's things like that help me remember that it's not just about skiing. It's about what you teach beyond skiing."