Traditional landscaping (think large, lush grass lawns) aren't sustainable in the high desert's arid climate. Here are a few easy ways to make your landscaping at home more friendly for the environment and use less water.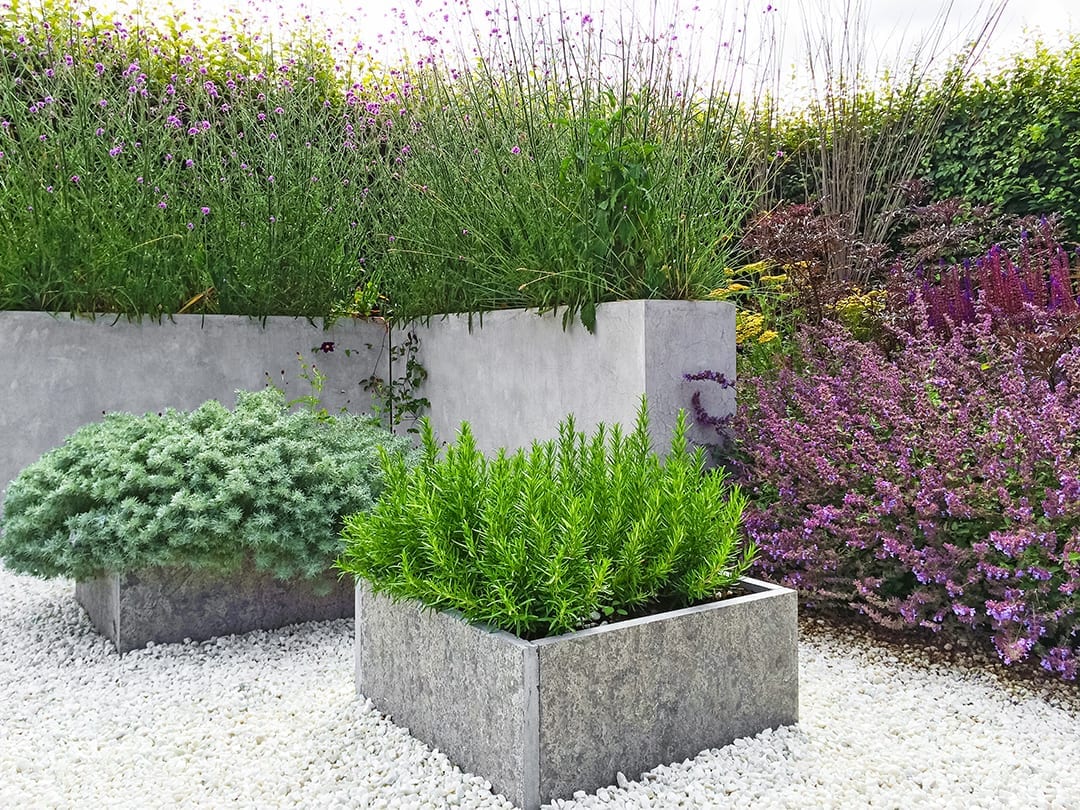 Sustainable landscaping in the high desert is essentially planning, planting and maintaining your outdoor space in a way that uses water judiciously. Its benefits go beyond being stewards of a limited resource. A sustainable landscape saves time, energy and money. As a general rule, you can save up to 40 percent on your water bill if you're managing your irrigation wisely.
Whether designing a new landscape or retrofitting an existing one, selecting low- to moderate-water-use plants and adhering to efficient irrigation practices are key to creating a sustainable outdoor space in our low-moisture environment, said Amy Jo Detweiler, associate professor of horticulture for the OSU Extension in Central Oregon.
In addition to proper plant selection and irrigation practices, Detweiler said that modifying the soil of plant beds is a smart way to conserve water and maintain a thriving landscape.
"Our native soils are sandy, which drain water really quickly," she explained. "Amending the planting area with a nice organic compost helps with root establishment and keeps more moisture in the soil, which will lead to less watering." Aim to add approximately one-third soil amendment to two-thirds of your existing soil.
Before you banish turfgrass from your landscaping plan altogether, consider this: While the traditional ratio of 90 percent turf and 10 percent beds doesn't make sense in Bend, turfgrass does have important benefits, including reducing erosion and runoff and providing a fire-resistance barrier around your home.
"In a water-efficient landscape," noted Detweiler, "put grass only where you need it, such as high-use or play areas, and then fill in with perennials, trees and shrubs, which require less moisture." Be sure to choose a turfgrass rated for cool weather and drought tolerance.