Jordan Fox / Alamy Stock Photo
One hundred years ago, the Oregon State Parks Commission was formed. In 1921, road trips as recreation were taking off, and the state commission was tasked with creating state parks for drivers on Oregon's brand-new highway system to visit for rest, relaxation and exploration.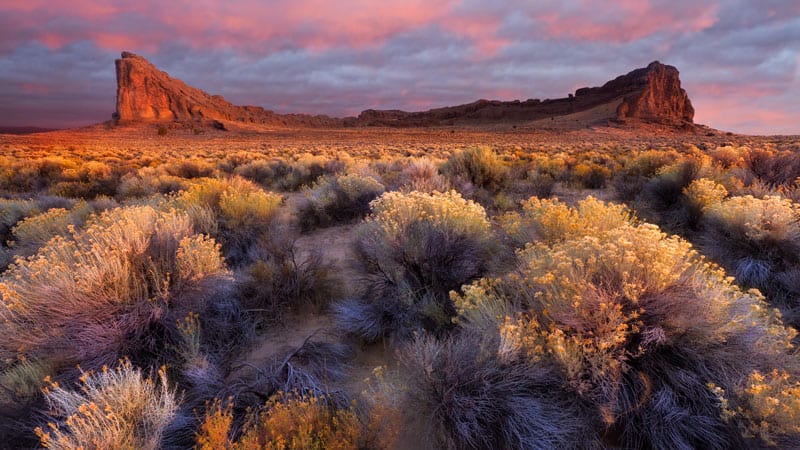 Today, Oregon State Parks number more than 250. Nearly a dozen of these are in Central Oregon, where the likes of Smith Rock State Park draws visitors from around the world and Pilot Butte State Scenic Viewpoint delivers 360-degree views in the heart of Bend. But the region's parks go far beyond those frequently visited favorites. Here are three state parks ripe for exploration—all within an easy day's drive of Bend and all worth exploring.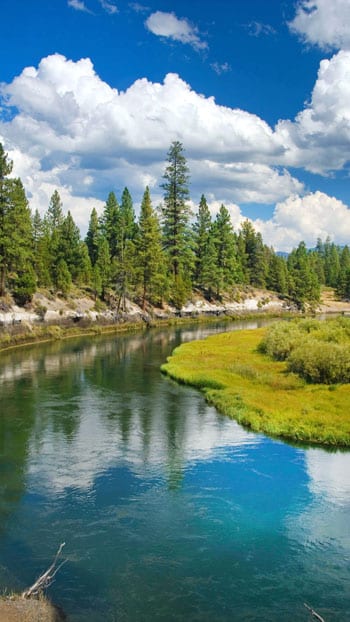 La Pine State Park
Just a fifteen-minute drive northwest of La Pine, LaPine State Park teems with outdoor opportunities all year long, but it's in spring that visitors can quietly explore the park's ponderosa pine forest ahead of the summer crowds.
A stitched-together network of multi-use trails, totaling roughly 15 miles in all, links together the park's fun attractions, including "Big Tree"—at about 500 years old and 162 feet tall, the state's largest ponderosa pine.
The mostly flat paths flank both sides of the Deschutes River, generally remain in the park's shady forest, and give visitors plenty to see without demanding much effort. "The trail system at LaPine is underappreciated," said Chris Havel, associate director of the Oregon Parks and Recreation Department. "For people who have generally looked no farther south than Bachelor for outdoor fun, give LaPine a serious look."
Fort Rock State Natural Area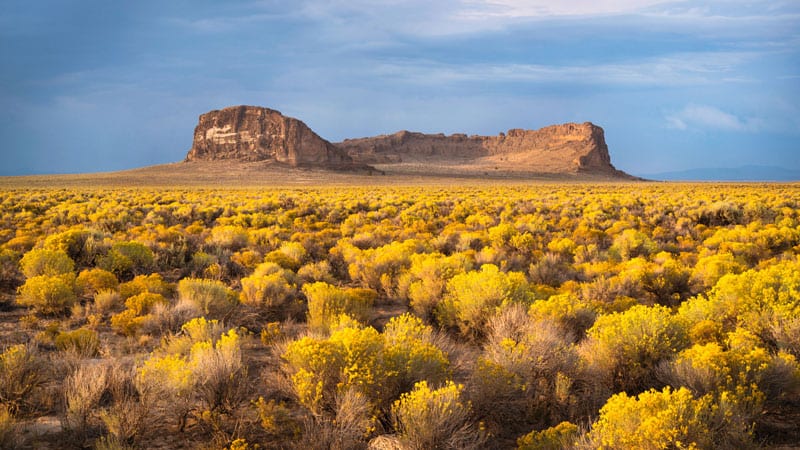 Fort Rock is a towering near-circle of rock—technically, a tuff ring—roughly a one-hour fifteen-minute drive southeast of Bend in the Fort Rock Basin. In prehistoric times, it sat in the middle of what was once an expansive sea; today, the citadel-like rock formation sits surrounded by a vast, arid region and hosts several easy hiking trails begging for further exploration.
For his part, Havel said Fort Rock sees far fewer visitors than most of the region's other parks, but that it also hosts colorful springtime wildflower displays and makes a fine gateway to the nearby Christmas Valley region.
White River Falls State Park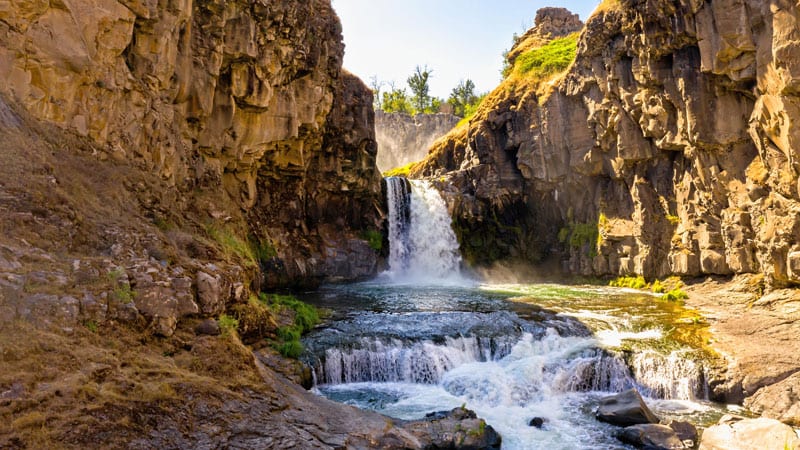 In a sense, one could see all there is to see at White River Falls State Park in just five minutes: White River Falls tumbles ninety feet over a basalt shelf, its plume especially rich in spring, the result of winter runoff.
But Havel said a quick, in-and-out visit doesn't do the scene justice. "I think you'll have a hard time leaving the park after you get there," he said. "It's so mesmerizing—and the thunderous experience of a fully engaged waterfall coming off the Cascades, you just can't look away." The park sits in the Tygh Valley, an hour drive north of Madras, at the site of a decommissioned hydroelectric power plant. Today, a small overlook offers impressive views of White River Falls, and a short hiking trail heads to its base.
Add these to your future road trip planner
Here are a few more regional state parks, and why you should visit soon.

Peter Skene Ogden State Scenic Viewpoint: Just a half-hour drive north of Bend, the viewpoint honoring the early fur trader and explorer makes a worthy stop on your way to or from some of the region's other state parks. The rest area includes a stunning overlook that peers into the Crooked River canyon.
Kam Wah Chung State Heritage Site: Currently closed due to COVID-19, the one-time Chinese apothecary dates back to 1865 and offers a fascinating look at life in the late 1800s and early 1900s for Chinese immigrants in the community of John Day. "Put it on your 'life list' of experiences," Havel recommends.
The Cove Palisades State Park: Roughly twenty minutes southwest of Madras, the park hosts two seasonal campgrounds, two swimming areas and boat ramps, and several miles of hiking trails, all centered around the manmade Lake Billy Chinook, where the Metolius, Crooked and Deschutes rivers meet.