How to design a modern, trendy kitchen that's timeless.
The Harris family built their dream home and kitchen in Tetherow, after decades in an older remodeled home in Eugene.
"My other kitchen literally had this much counter space," said Ruth Harris, spreading her arms about three feet apart. "When we built this kitchen I wanted a lot of counter space and a lot of room where we weren't bumping into each other."
The family knows all about entertaining guests. Their first year in Bend, they hosted 180 overnight guests, and that doesn't include the eight lavish parties they throw each year, plus regular Sunday family dinners. A splurge on four task-specific dishwashers interspersed through this kitchen was not out of the question. Each dishwasher is hidden behind wood paneling that matches either the knotty alder wood cupboards or the distressed, crackle-painted fronts in the island.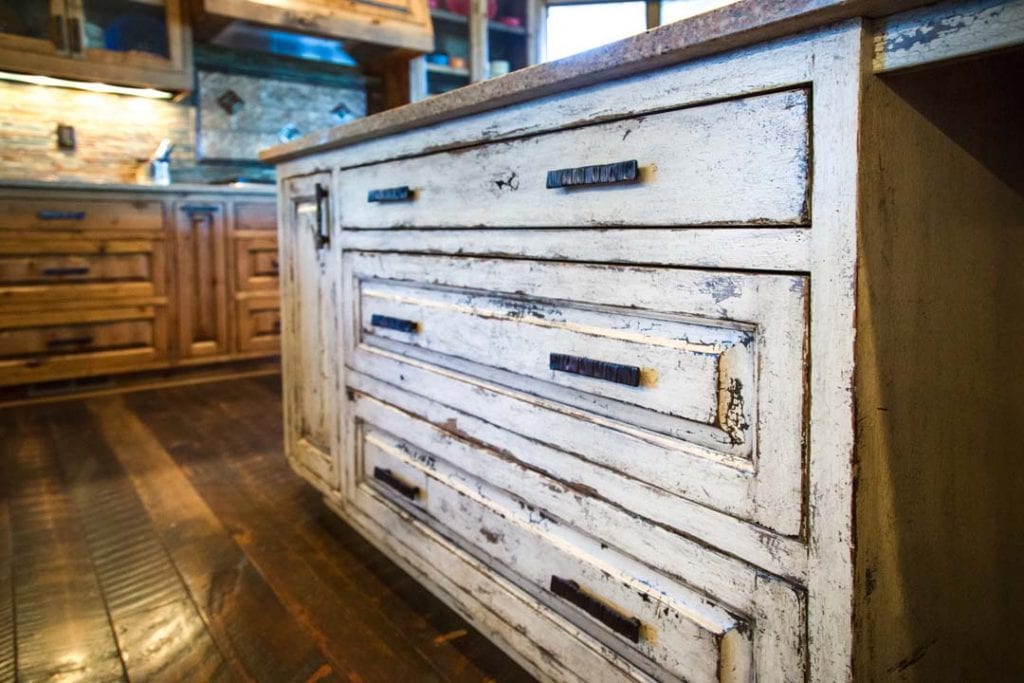 Another trend in today's kitchen is the unobstructed single-level island, according to Yozamp, who helped Harris select a massive five-foot by ten-foot granite slab for the island.
"The island is the focal point and hub of the kitchen. It's an impact statement, but it's also a workhorse," explained Yozamp. "There should be plenty of storage all the way around, plus additional seating at the end of the island for casual in-kitchen dining."
Yozamp said hardwood floors are still the most popular choice for kitchens in Central Oregon today, because they exude warmth, and fit in with the natural environment. The Harris kitchen took their wood floor to another level, by using reclaimed wood from an old home in Independence, Oregon. Each naturally patinaed slat was cut with tongue and groove for seamless installation.
Another popular trend that Harris used in her kitchen was accents of copper, from her backsplash to her hanging lamps over the island.
"It's extremely expensive, but we're seeing a lot of fixtures and accent pieces that are in copper and even rose gold," said Yozamp. "It can be subtle, but a little adds a lot of shine."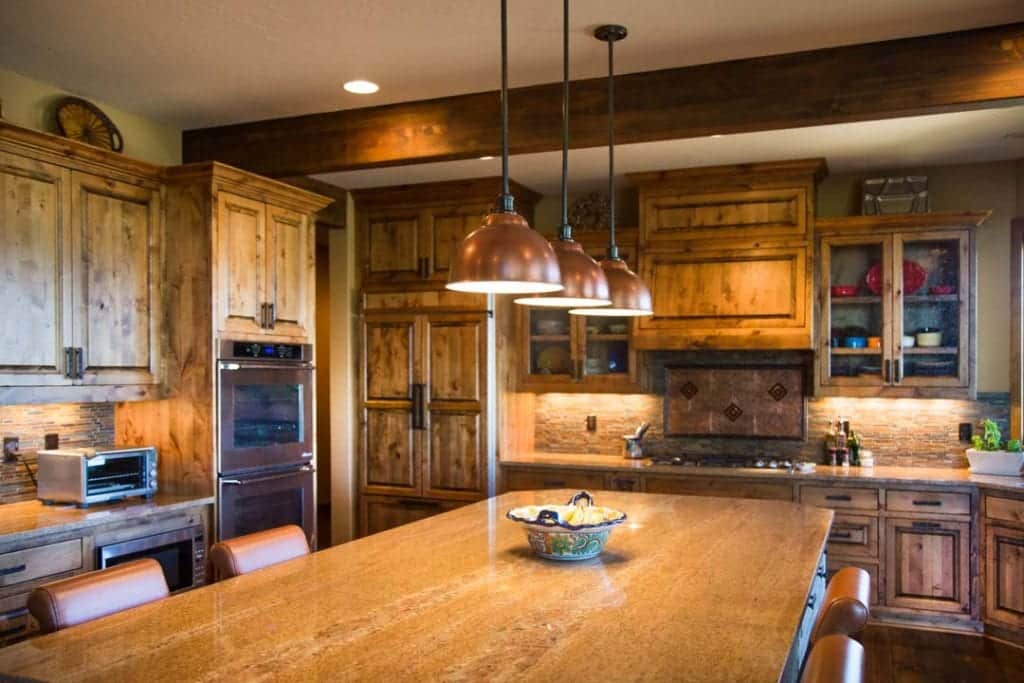 Though not located in the Harris kitchen, but still just steps away, is a show stopping, walk-in, climate-controlled wine cellar, also built with reclaimed wood. It's fondly known as Chateau Harris and can safely store 900 bottles of wine.