Last winter's fury left many of us wishing we'd been better prepared. This year, season-proof your yard and garden before deep winter hits. Come spring, you'll be all set to greet the sun and flowers of the season.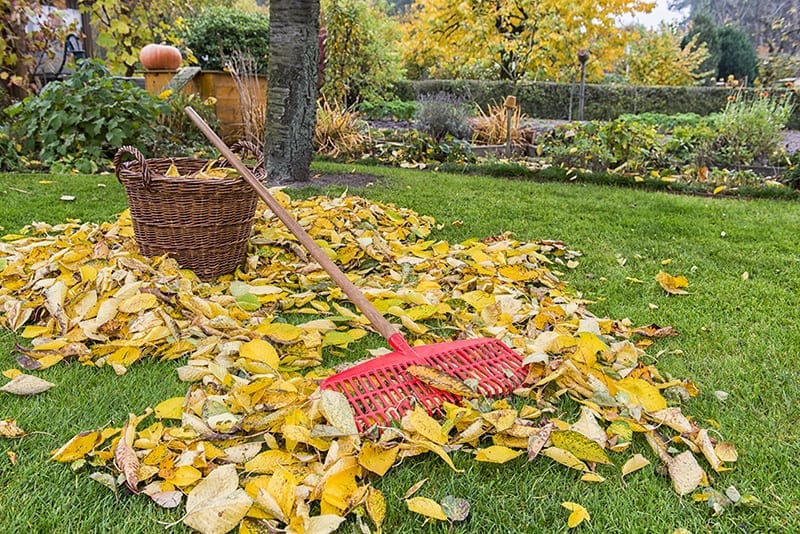 Protect the Garden
In your entire yard, pull up all dead plant materials, rake diseased leaves and remove all fallen branches. "This will prevent insects and disease from overwintering," said Amy Jo Detweiler from the OSU Extension Service. On your vegetable garden, spread compost or mulch and plant a cover crop that will come up in spring. Consider winter wheat, cereal rye, winter rye, triticale, winter barley or winter peas. "Once it is up, turn it under to enrich your soil."
Hydrate
Before winter and before turning off the irrigation, deep-soak newly planted perennials, trees and shrubs. What comes next depends on what sort of winter we have. "If we have lots of snow, enjoy the view from inside your cozy home. But if we have a break in the weather with a dry spell—where the sun is out, no snow has fallen and the ground is warmed up—you will need to drag out the garden hose and give all of your plants a deep soak." If we have a long, dry, sunny winter (wouldn't that be a change), water every six to eight weeks.
Save the Trees
Young trees are especially vulnerable in winter. For the first few years until the outer bark has thickened, wrap the trunks of thin barked trees like maples, aspen and ash with paper tree wrap to prevent sunscald. "Remove the paper in spring so it won't harbor unwanted insects over the summer," said Detweiler.
Tidy Up
Clean your garden tools with a bleach solution and allow them to dry thoroughly before storing. "Tuck them away, along with fertilizers, in a safe dry place out of the reach of children," said Detweiler.
Pretty on the Inside
Want to brighten up your home with some color? Force bulbs indoors. Try crocus, hyacinths, paper whites, amaryllis, tulips, daffodils, miniature iris or scilla. Also consider planting a window garden of lettuce, chives and parsley.
Holiday Décor
Make holiday decorations from conifer trees, shrubs and ornamental berries from the landscape. Select a live Christmas tree for the holidays, but remember that live trees can only be kept inside for three to five days before breaking dormancy. Plant your tree as soon as possible after the holidays. "If the ground is too frozen to plant your tree, dig a hole the same size of the container on the east or north side of your home, and then sink the tree in the container into the ground to protect and insulate the roots." Permanently plant the tree in the best location come spring.
Editor's Note: Originally published November 2017.