Sponsored Content
When John and Heather Cashman launched their furniture and design company over a decade ago, for many years, it was just the two of them at the helm. Over time, their passion for helping clients create beautiful spaces with high quality furnishings grew stronger. Today, Bend Furniture and Design has grown to a team of seven that provides seasoned, personal interior design skills and quality, North American crafted furniture to an ever-growing list of clients.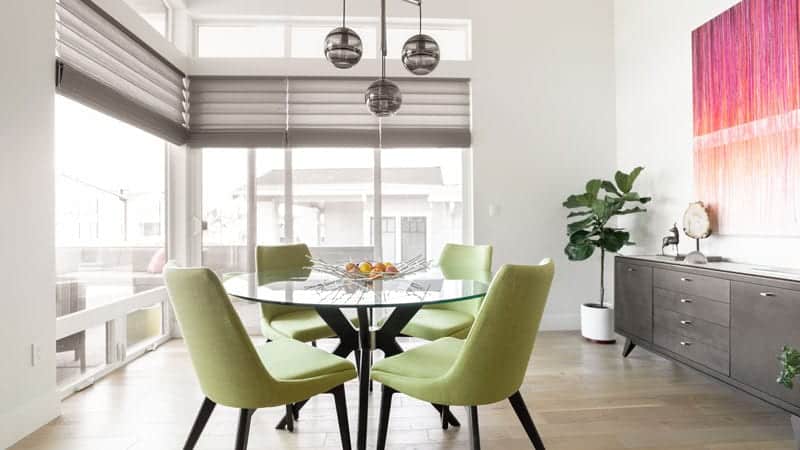 The success of the business rests upon superior products alongside excellent service, including comprehensive interior design services. While furniture has long been the most visible part of Bend Furniture and Design, design services have always been an integral part of the approach. "Buying furniture is a big decision and a process which requires skill and attention to detail. We work with clients one-on-one to fully envision their spaces," said Heather. The team uses computer aided design and story boards to help homeowners "see" the rooms of their home, with specific furniture in place. "Clients find these tools incredibly helpful with their decision making," said John.
The design process begins by meeting with the client. "It is here, we discover their lifestyle, interests, and their vision," said Heather. A questionnaire helps guide this: are they active; do they have kids or pets; do they love to entertain? Next comes a conceptual process that includes what Bend Furniture and Design likes to call a "story board." "The story board is an inspiration board, and a study in color, textures and finishes. You can see the exact piece of furniture layered in with imagery of the finishes and fabrics of the space," said Heather.
Once decisions are made, the client relationship doesn't end. The furniture is shipped to Bend Furniture and Design's warehouse, where their own professional delivery team inspects the products, ensuring that each piece will meet clients' expectations. 'White Glove Delivery' and expert assistance placing every piece in its perfect spot is the final step.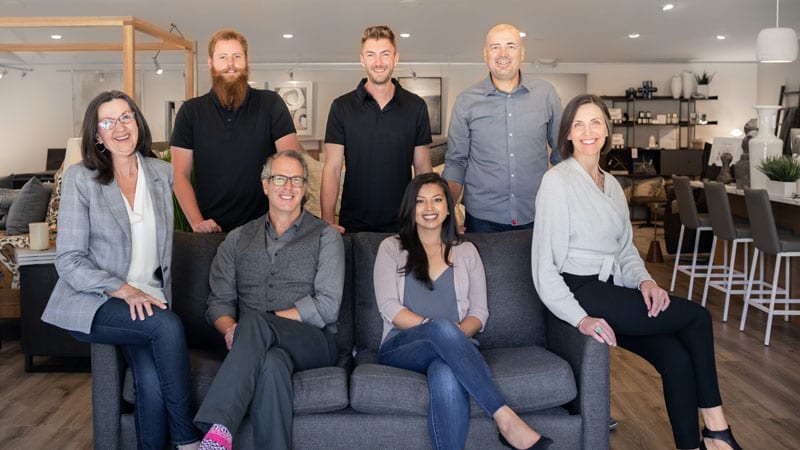 "We offer individual service and attention, whether you're looking for a single piece of furniture  or furnishing an entire home," said Heather. Between them, the team of seven has decades of home furnishing experience. "We collaborate, as a team along with the client, because the more creative synergy there is, the better the outcome for the client."
The lovely showroom on Galveston Avenue in Bend features all North American made furniture, including lines from several Oregon manufacturers. "The reward for sourcing this way is lasting quality and environmentally healthier and more sustainable furniture," said Heather. Over the years, the Cashmans have developed relationships with some of the top furniture manufacturers in the United States, including Copeland, Charleston Forge and American Leather.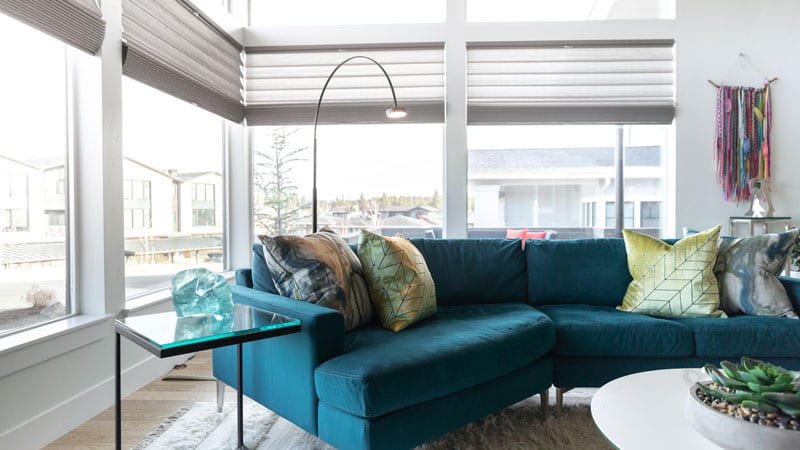 While high quality and top-notch service can be equated with expense, the Cashmans say they often hear from clients that they are pleasantly surprised at how affordable Bend Furniture and Design is. "We offer an array of pricing options and along with the advantages of buying local and receiving personalized service, it is an exceptional value," said John.
Clients continue to seek out the Bend Furniture and Design team for personal, experienced advice when it comes to beautifying their homes. "More than ever, people are reinvesting in their homes," said John. "They are focused on making their dwelling a comfortable and beautiful place of refuge."
"We're interior designers as well as furniture experts," explained Heather. "Our passion is building lasting relationships and enduring interiors."
Bend Furniture and Design |
1346 NW Galveston, Bend |

bendfurnitureanddesign.com | 541-633-7250