2018 has been a good year for Bend's restaurant scene. Here are some great new restaurants that popped up in Bend this year.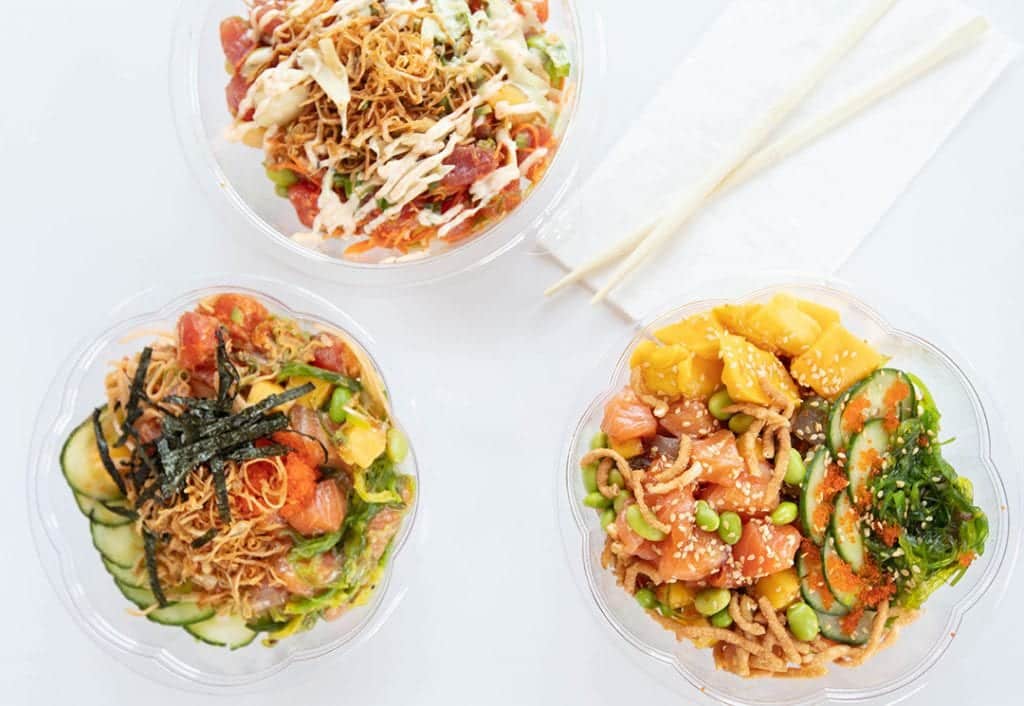 Bend tends to attract bold, creative entrepreneurs as well as people working up appetites on the river, mountain, and forest trails at every turn. So, it follows that new culinary offerings are a given. Lately, this has meant an infusion of global flavors, from a lifted embargo on Cuban cuisine to Mediterranean bistro fare, savory pub grub and Bend's stylized take on a world-class steakhouse experience.
Cuban Kitchen
133 SW Century Dr. Suite 204, Bend
Open: Tuesday-Friday 11 a.m.-8 p.m., Saturday 11 a.m.-8 p.m. Closed Sunday and Monday
The flavors of the Little Havana section of Miami come together at Cuban Kitchen in Bend, which offers classic dishes based on family recipes, bringing a dash of the Caribbean to the Cascades. Try the Cubanos, pressed, grilled sandwiches with savory fillings such as roasted pork, ham and Swiss cheese, or slow roasted pork or chicken, or thinly sliced and pounded sirloin. They're also stuffed with sautéed onions, or sweet plantains with lettuce, tomatoes, mustard, mayonnaise and crunchy fried potato sticks, which all meld lusciously. The cheese melts, the bread toasts and the result is as satisfying as a lifted embargo. Top entrees include puerco asada, slowly cooked with a mojo marinade of garlic, cumin, and oregano and orange juice, and Cuban-style chicken fricassee and rice.
River Pig Saloon
555 NW Arizona Ave. #40, Bend
Open: Wednesday-Saturday 11 a.m.-2 a.m., Sunday 11 a.m.-1 a.m., Monday-Tuesday 11 a.m.-12:30 a.m.
With a name that harkens back to the Pacific Northwest's logging past, River Pig Saloon landed in a trending district on NW Arizona Avenue in Bend. The neighborhood is complete with a marijuana dispensary and board-game emporium, but this modern-day saloon delivers cocktails evocative of Bend's burlier days, such as the River Pig old-fashioned, in which whiskey has its way with bitters and fig and maple flavors, or the PickleBack, whiskey neat, with a chaser of house pickle juice. Meanwhile, the red-headed stranger concoction tempts, with vodka, grapefruit, ginger and pear cider. Appetizers and rustic pub fare range from fried pickles in buttermilk batter with ranch on the side, to fried cheese-stuffed yucca with spicy ranch. Bratwurst with pickle relish and caramelized onion, mac and cheese, tacos and steak salad are suppers that will make you feel as fortified as a tree-feller.
Poke Row
2735 NW Crossing Dr. #105, Bend
Open: Monday-Thursday 11 a.m.-8 p.m., Friday-Saturday 11 a.m.-8:30 p.m., Sunday 11 a.m.-4 p.m.
At Poke Row in Northwest Crossing, the focus is on fresh, casual Hawaiian cuisine, drawing on poke (pronounced poh-kay) which historically referred to how fishermen would season small slices of their daily catch as a snack with some seaweed. It has evolved to a menu in which patrons select yellowfin or spicy tuna, shrimp, salmon, chicken or tofu, as well as sauces such as spicy mayo, spicy yuzu, sweet ginger soy, wasabi aioli and toppings, from cucumber or mango to pineapple, jalapeno and edamame, all served with rice and mixed greens. The signature bowl is tuna, shrimp, salmon, mango, sesame soy, spicy yuzu, avocado, green onions, sesame seeds, crispy noodles and toasted seaweed. The endeavor was founded by the team at Bend's award-winning 5 Fusion and Sushi Bar.
The Lemon Tree
718 NW Franklin Ave., Bend
Open: Tuesday-Sunday 8 a.m.-3 p.m.
At The Lemon Tree, a quaint eatery in the heart of downtown Bend, two chefs who cooked on cruise ships, using fresh ingredients from the daily port of call, have landed their style here. The breakfast and lunch service features international fare such as: shakshuka, a Tunisian dish with poached eggs in a sauce of tomatoes, chile peppers and onions, cumin, garlic, paprika and coriander; feta and spinach frittata garnished with toasted pine nuts; crab cake Benedict; nasi goreng, Indonesian-style fried rice with prawns, chicken and vegetables topped with an over-easy egg and amaretto french toast with slivered almonds and raspberries. With friendly service and a charming, European-influenced atmosphere, this bistro sprung up to fill a niche in the abundant downtown restaurant offerings.
Boneyard Beer
1955 NE Division St., Bend
Open: Every day 11 a.m.-10 p.m.
Since its scrappy beginnings in an old auto shop off the beaten path in 2010, Boneyard Beer has had a growing fan base, prompting the opening of an expanded brewhouse and pub on NE Division Street. With about a score of brews to its name, the eclectic menu offerings pair well with a range of what's on tap, typically ranging from a wheat "witbier" and a German Pilsner to their Diablo Rojo Red Ale and Incredible Pulp Pale Ale. Palate-stimulating food pairings include bold, umami-packed Asian and Latin American flavors, such as marinated, roasted wings ranging from Japanese barbecue, spicy green chili verde and carrot habanero to honey-mustard-Boneyard beer. Starters include a roasted vegetable platter with a celery root puree and local Sparrow Bakery pretzel. Japanese-style bahn mi hot dog with local Primal Cuts sriracha pork sausage and a crunchy-coated Japanese pork belly sandwich with Asian slaw, pickles and ginger aioli exemplify the emphasis on innovative flavors.
Bos Taurus
163 NW Minnesota Ave., Bend
Open: Every day 5-10 p.m.
Bos Taurus Chef George Morris leverages modern techniques for classic steakhouse fare with a progressive American (and Bend) twist. Try the Japanese Hokkaido A5 Wagyu, with its off-the-chart marbling for tenderness and flavor, or the hanger steak from 7X Ranch in Hotchkiss, Colorado, where the sustainably raised cattle graze on nine types of grasses. Morris rubs the steaks with hickory-smoked salt and a blend of peppercorns and seasonings, sears them on a custom-made, two-inch thick, 200-pound, cast iron slab heated to 550° F, removes them, rubs them with local butter, lets them rest, and re-sears them to achieve the perfect crust and medium-rare doneness. All that, plus top-shelf service and craft cocktails, make it a must.