Swedish Dishcloths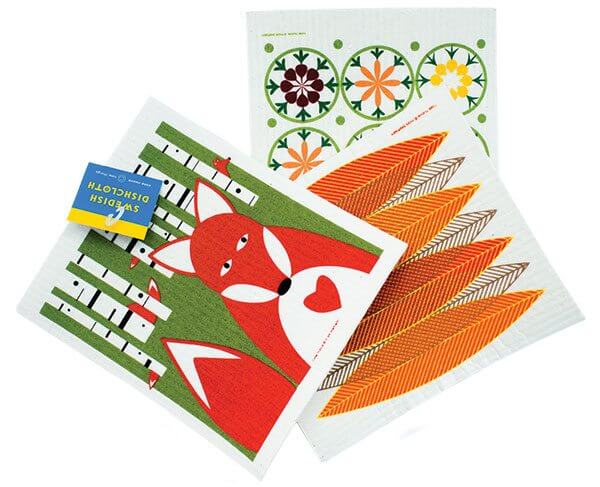 1. Is it a towel? Is it a sponge? It's a little bit of both, and it's from Sweden. Made of cellulose and cotton, the dishcloths absorb fifteen times their weight in water, can be laundered in the washing machine and can even be composted when it's time to move on to another pattern. Find the import at Lone Crow Bungalow.
$8 | 937 NW Wall St., Bend | lonecrowbungalow.com
Antique Bowls
2. Add vintage patina to a new home with yellow ware mixing bowls. Popular from the mid-1800s until the advent of plastic in the 1940s, the bowls were once a staple in every kitchen. Available in a range of sizes and patterns at the Redmond Antique Mall.
Starting at $45 | 502 SW Evergreen Ave., Redmond
redmondantiquemall.com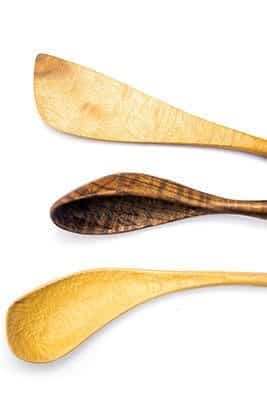 Carved Servers
3. Master craftsman Will Nash carves one-of-a-kind coffee scoops, spatulas, spoons, ladles and other serving implements from hardwoods such as cherry, claro walnut, California orange wood and Oregon pear wood. Available through Red Chair Gallery.
Starting at $18 | 103 NW Oregon Ave., Bend | 541.306.3176
Decanters
4. Serve spirits stylishly in these Oregon-made, apothecary-style liquor decanters. Sold with their own wood serving tray, the three-bottle sets are available in clear or red glass. Each decanter holds 500 ml. From Bourbon Moth Woodworking and available through Be Oregon (previously 541 Threads).
$60 | 126 NW Minnesota Ave., Bend | 541.350.2856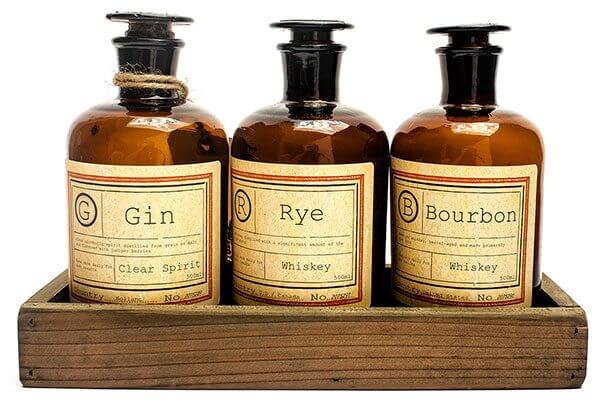 ---
Design Advice
Certified master kitchen and bath designer Kathleen Donohue has worked with remodeling and construction firm Neil Kelly Co. for the past twenty-six years, with the last eight of those in Bend.
What is the starting point for a great kitchen?
People think about what they want but rarely consider what they don't want and, in the case of a remodel, what they want to keep.
What happens at a first meeting?
I learn about clients' style and how they want their space to function. I also begin gauging the professional help they may need. Some people want to be very involved and are ready to take on a lot of the work while others want to rely heavily on professionals.
Is there a Central Oregon style of kitchen?
People want clean lines and low maintenance, and the kitchen to be open to other rooms.
What advice would you give to anyone considering a redesign?
Don't skimp on lighting; stay away from soffits and lowered ceilings; use drawers rather than cabinets for functionality; incorporate a separate pantry to separate foodstuffs from glasses and dishes; and plan for a family command center.
What is fundamental to a successful project?
In the end, it's all about teamwork. The clients and the professionals are all on the same side working toward the same goal. Respect for each other and everyone's areas of expertise is crucial.