The Dirt Divas is all-female mountain biking program run by Pine Mountain Sports.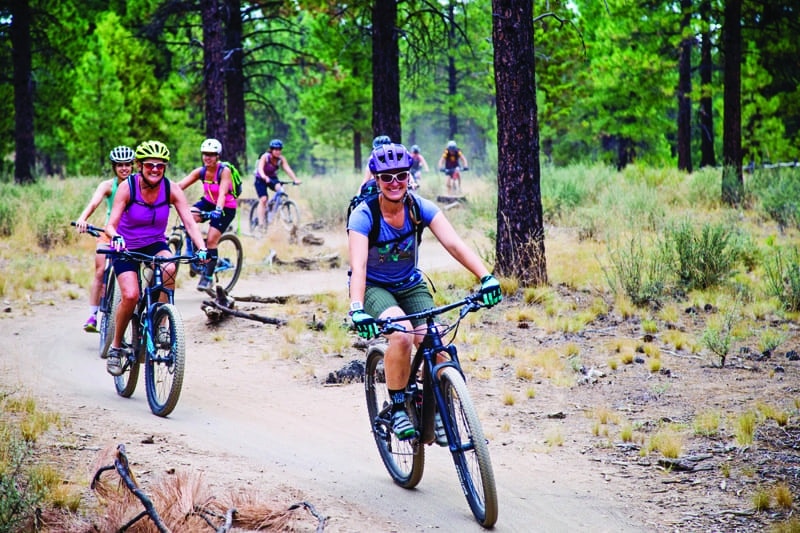 The term diva is more closely associated with the glitz of Hollywood than the grit of a Central Oregon trail, but don't let the name fool you. Bend's Dirt Divas aren't scared to kick up a little dust. An all-female mountain biking program run by Pine Mountain Sports, Dirt Divas meets twice a month to grind gears and bomb singletrack across Central Oregon.
Created in 2010, the program also provides workshops for women who mountain bike or are interested in getting started, including sessions for bike maintenance and gear selection. Jane Quinn, the apparel buyer at Pine Mountain Sports, serves as the program coordinator for Dirt Divas. She took over in 2011 after moving to Bend from Big Sky, Montana and experiencing firsthand what being a woman in a male-dominated sport can feel like.
"You definitely feel like the underdog a little bit of the time," said Quinn. "You definitely don't get the respect men get in the sport."
Part of Dirt Divas' mission is promoting a positive mountain biking culture for women, who, said Quinn, can be deterred from the sport because of the macho stereotype it has.
"The program, I felt, had a lot of potential," said Quinn. "It goes beyond getting together and going riding."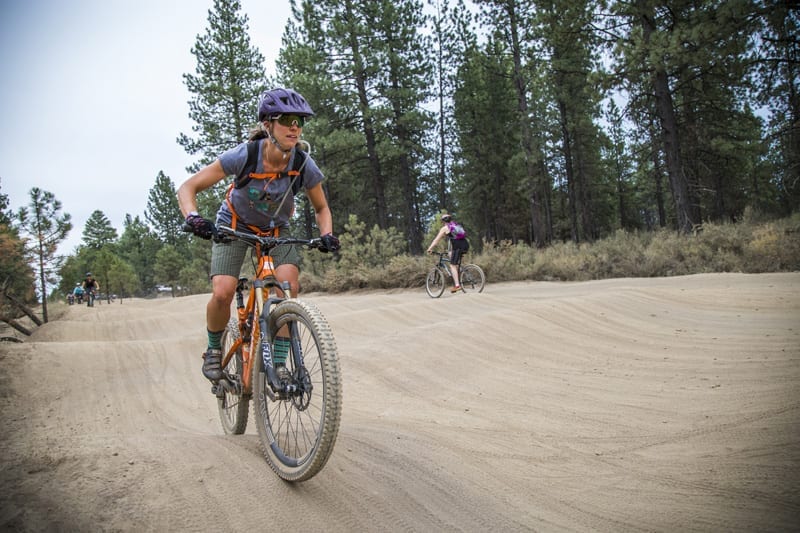 Dirt Divas offers women of all riding abilities the opportunity to get on the trail, learn new skills and find a community among other female mountain bikers. It's growing in popularity, too. Last year, more than 100 women showed up for one of the rides, though the program typically sees thirty to fifty women attend each session.
The program kicks off annually in April when mountain biking season typically begins in Central Oregon. The program is open to women of all riding abilities, from first-time riders to elite racers (a group that includes Quinn, who won the twenty-four-hour mountain bike race in Bend in 2014 and set the record for the women's course time). The rides are free and women can join for one ride or all of them. Plus, you get to use a free rental bike from the Pine Mountain Sports shop. Women break out into groups based on abilities and ride trails around the area in groups.
Kimm Svoboda moved to Central Oregon two years ago and picked up mountain biking. She joined Dirt Divas that summer. She said the program has helped her build confidence on the trails.
"At first, I was kind of intimidated because it's pretty male dominated and a younger person's activity," said Svoboda. "[Dirt Divas] is very friendly and encouraging."