Sponsored Content
Darrin Hollyman's interest in architecture began way back in elementary school, when his family's home was destroyed in a fire. His parents were looking at rebuilding the structure, and brought home plan books, which sparked the interest of young Hollyman, who was in sixth grade. While those plans never came to fruition, Hollyman remained interested in home design, and between high school and college took a job framing houses in his hometown of Florence on the Oregon coast.  After attending college in Arizona to earn an associate's degree in architectural design, Hollyman returned to Oregon, where he began working for an architect in Florence, followed by a structural engineer in Eugene, soaking up more industry knowledge each year.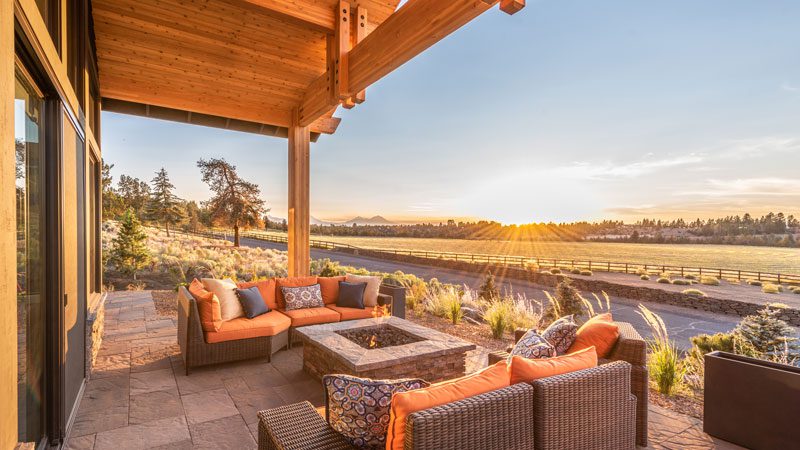 When he finally landed in Central Oregon, Hollyman settled in with a local design/build firm to hone his craft as an architectural designer over the next two decades. In 2017, with a wealth of knowledge under his belt, Hollyman opted to step out on his own, forming his new company, hollyman design.
Deliberate Design
For Hollyman, home design begins with a methodical look at the land the home will sit on, taking careful stock of rock formations, site grade, desired views, orientation of the sun and more. "The goal is to walk softly, and make sure that the home looks like it's part of the environment," Hollyman said. When clients put their trust in Hollyman, they'll reap the reward of a home designed to maximize the lot's views and incorporate existing natural features on the site, aspects that must be considered at the very beginning of the home design process. " I think what Darrin's really good at is his eye for placement," said Troy Kaiser, owner of Kaiser Home Builders, a company that has constructed a handful of homes designed by Hollyman. "We have great views here, and he'll rotate the home to focus on some of those specific mountain views. He's good at placement to capture the best views or a specific focal point. That's definitely his expertise."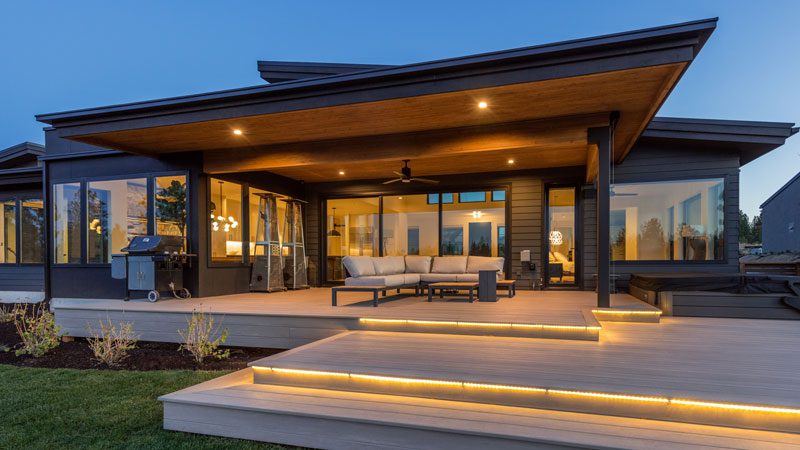 As the intricacies of the design come together, Hollyman works to ensure spaces meet the needs and desires of the future home's owners, while also using his own talents and experience to put together an efficient and livable floor plan. "I think he does a really nice job of the layout of the house and how it all comes together," Kaiser said. "Whether that's an open floor plan, or something with more privacy that some people want. He's really good about capturing that vision."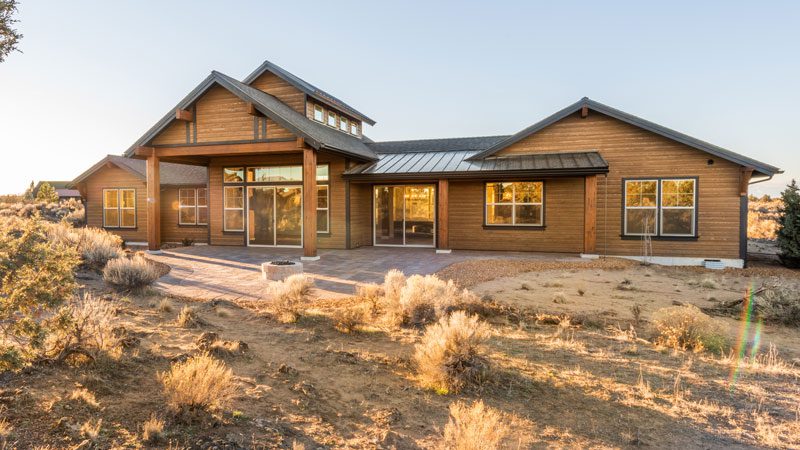 Architectural Variety
Hollyman spent the first part of his career designing mostly homes of a similar style to one another—contemporary craftsman or lodge-style homes. After starting his own company, Hollyman gained the freedom to continue designing luxury Craftsman homes but also explore new styles, including modern and ranch-style architecture. The ranch style is something Hollyman has been able to explore in the resort community of Brasada Ranch, where several homes he designed are under construction now. Hollyman also serves as the consulting building designer for the Powell Butte resort, ensuring that new construction in Brasada follows neighborhood design guidelines and the development keeps its authentic style as a ranch resort. "I really enjoy designing out there and like the architecture," Hollyman said. "They're more of estate ranches, so the homes look a bit more broken up. They're more fun, because there's a little bit more dynamic to the architecture itself."
As Hollyman has branched out in his design styles, longtime industry colleagues have been alongside to watch, including Kerri Rossi, principal for KRM Interior Design and co-owner of Element Design Collective, who has worked in collaboration with Hollyman for more than twenty years. "It's almost like we grew up together in this industry," Rossi said. "We worked together at another company, but when we each went out on our own, we've just bloomed. It's allowed him to become more creative, and I've been blown away at his designs." In recognition of Hollyman's knack for home design, he was awarded Home Designer of the Year by the Central Oregon Builders Association in 2018.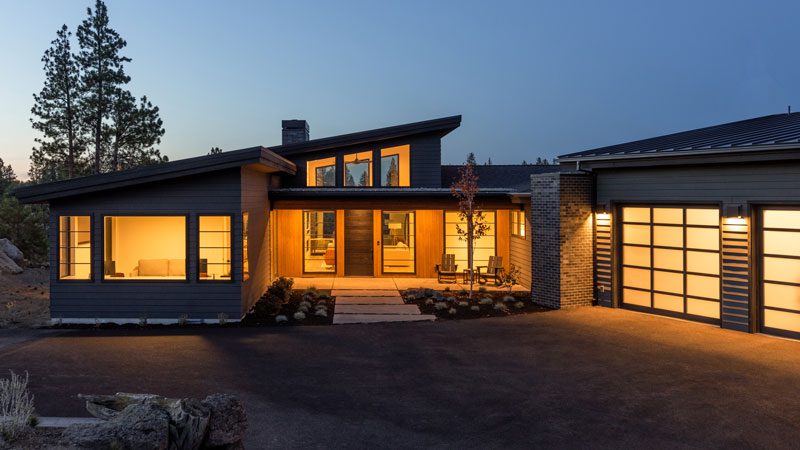 Trending Layouts
Part of Hollyman's work is keeping up with the latest in home design trends. One thing he's seen is the return of butler's pantries—separate areas used for the majority of food prep, away from the rest of the kitchen, which becomes more of a "showcase kitchen." These transitional spaces were historically used by butlers as a food preparation area, as well as a place to store and polish up china and other dishes. Today's butler pantries offer a way to keep the clutter and mess of food preparation outside of the kitchen, which can be reserved for entertaining. "These spaces are definitely seeing a comeback, and we're not seeing so many corner pantries anymore," Hollyman said. Other floorplan trends include more flex rooms for children or grandchildren and bonus rooms over garages. Home offices are also more common, and Hollyman sees them as a standard addition to most homes, especially with Central Oregon's high number of remote workers.  Passion and Performance
Clients who work with Hollyman can expect an expertly designed home maximizing Central Oregon's beautiful views, according to builders familiar with his work. "He's a hard worker, and he's always available to us," said Brody Baxter, owner of Baxter Builders. "He does a really good job of providing a really livable and pleasing layout. All of his designs have a good flow to them, and take advantage of all the views. Because of that, they always feel bigger."
Hollyman's work tackling challenges that arise during building is also something that sets him apart. "Anytime I call Darrin, he's always available, and he's a problem solver. No project ever goes perfectly, but it's about how you resolve the issues," Kaiser said. At the end of each project that Hollyman has designed, Kaiser said he's been amazed at the finished product. "Every time I do one of his projects, I think it's beautiful and a well-thought out floor plan," he said. "I feel lucky to be able to work on his homes."
hollyman design | hollyman.design | 541-309-8209
This article and the full issue can be found in our digital edition here.