Sponsored Content
When Jim Norman graduated college, his mom presented him with a couple of men's business suits, an appropriate gift for a future junior executive who had just earned a degree in business finance. The suits were of no interest to Norman, who quickly decided a summer spent working construction for his uncle in Montana sounded more appealing.  Earning $4 an hour, he started to learn the building industry, and soon enough he was eager to start a business of his own.
 Norman and his wife arrived in Bend in 1977, and started talking to banks about building speculative homes in their new city. "We found Bend, and we fell in love with it," Norman said. "There were only 15,000 people at the time, and it was a whole different place."
 Slowly the new business, Norman Building & Design, left behind spec home construction in favor of custom projects, with the quality and finishes getting more complex and finer over time.  More than four decades later, Norman Building & Design has evolved into one of the region's most highly regarded custom home builders, sought after by current and prospective residents looking to build their dream homes. The company's solid foundation and core values, created in those early years by Norman, are poised to carry on as his son-in-law, Brian Murphy, takes the torch and the company looks towards a bright future in Central Oregon.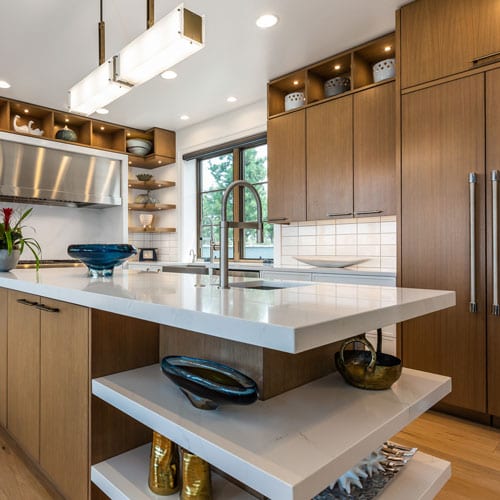 Building the business
The Norman Building team has developed over the years, but family remains an integral part of the company. Jim Norman's brother Ron Norman and nephew David Norman are project managers, and Jim's son-in-law, Murphy, was named president in 2018. They're some of about thirty employees total that provide a range of skills, from general labor and carpentry to interior design, cabinetry, doors and furniture and office staff.
 Bringing so many artisans in-house is a strategy Norman Building & Design has used to make the construction process more efficient and higher in quality. In the early days, Norman learned how to be a general contractor and home designer, managing home builds and taking on many roles, while working with other professionals who specialized in things like cabinets or doors. As time went on, there was a realization that the more the company could do in-house, the better. Rather than coordinating with an outside cabinet builder, they hired their own to be a permanent staff member. The same was done with interior design, doors and furniture. The setup allows for stronger collaboration between each craftsperson, and simpler communication between builder and homeowner. "Our philosophy is to honor the voice of the client at every step of the process from floor plan design to the hand off of keys and beyond" Murphy said.
Trusting the process
Another strategy of Norman Building & Design is the company's commitment to transparency, building trust with homeowners through an open communication process, contracts with fixed prices and a top-notch warranty once the home is done. "When you move in, you'll tell your friends you had an awesome time building your dream home," Murphy said. That start-to-finish process of helping someone create their dream home is what attracted Murphy to the industry, he said. After meeting Jim Norman's daughter Jenny in college, he spent a summer in Bend working as a general laborer at age 19. He returned years later, after graduating with a degree in math and economics, to join the Norman family business. "I think the most fun part for me is building a relationship with our clients based on a mutual desire to turn a slice of Central Oregon into a dream home they will be proud of for years to come," Murphy said. Once a home is completed, the builders stay in touch with the homeowners for years to come, backing up their work through a warranty. Now that the business has been around for so long, they're also getting more requests for small or large remodeling projects, refreshing Norman Building homes (and other high-quality builds) ready for a fresh look or design.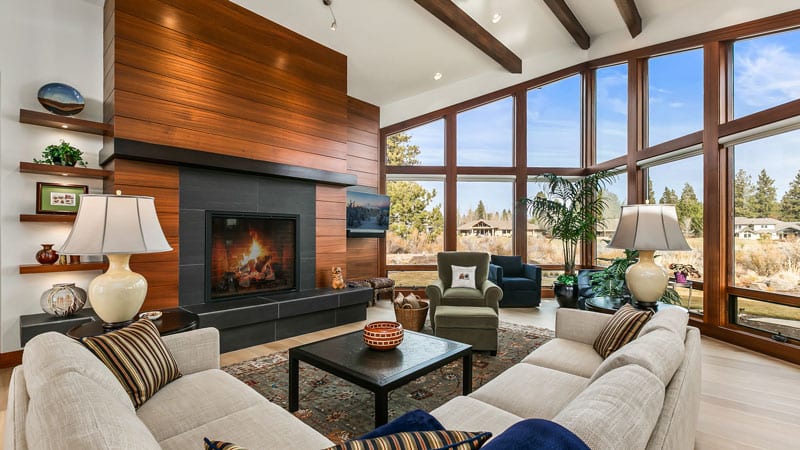 A new generation of Norman
In the four decades since Norman first landed in Bend, he's watched the community change and grow, and his company do the same. "It's been incredible," Norman said. "And it's amazing the reputation of our company has grown so much." When picturing what Norman Building & Design would become in the future, Norman said it was time to pass the company along to his son-in-law, who in 2021 will have been with the company fourteen years. "I'm really fortunate to have somebody like Brian, who has the same moral values and wants to do the right thing for the client," said Norman, who along with Murphy expresses a genuine passion for creating dream homes for their clients. "It's more about doing what's right for the client, and doing something very creative and having fun with it," Norman said. Murphy is poised to apply his fresh perspectives to the company in the future, while also acknowledging Norman's role in building the business from the ground up. "What he's created is really special—it's a unique business model with a solid reputation and many years of success," Murphy said. "I feel ready and excited to be handed the keys to something like that and take it to the next level."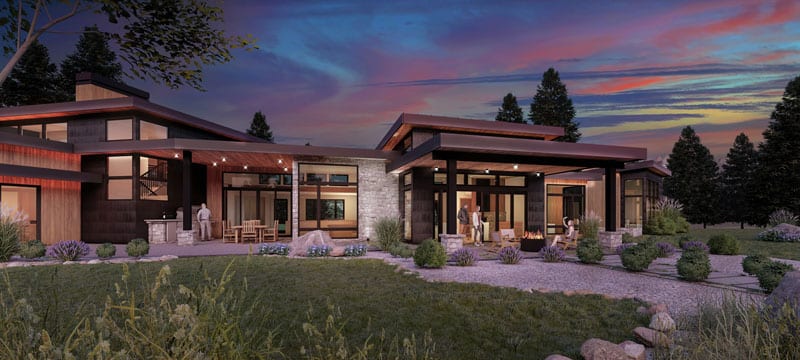 Looking ahead
Central Oregonians familiar with Norman Building can likely pick out one of the company's homes for its distinctive look, sturdy craftsmanship and fine finishes.  While some characteristics of the "Classic Norman Design," like an open concept with a great outdoor living space won't change, Murphy is also excited to push the boundaries of what the company has been known for in the past. "Moving into other styles and going in new directions, we are at a very good place as a company, and the team we have assembled here is capable of amazing things," Murphy said.  
 While exploring new styles, Murphy said he remains committed as president to carrying on the company's strong values of high-quality work, innovation and growth, teamwork and having a fun, family-like work environment. These values are also what Andrew Bloo, the company's new director of sales and marketing, plans to reinforce throughout the Central Oregon community. Together Murphy and Bloo are helping to reimagine the future of the company, including efforts to explore new styles of architectural and interior design, as well as bringing a heightened level of sophistication to the business. "What we're wanting to do is really take that culture of quality that Norman has built his business on, and that commitment to client satisfaction, and really accentuate that culture while reimagining the tools and solutions we employ to achieve that goal," Bloo said. "It's taking the spirit of what we've done for forty-three years, and looking at new ways of meeting client expectations and achieving that same goal for the next forty-three years." Bloo joins the Norman team with nearly thirty years of sales and marketing experience in high-tech markets and more than a decade of experience assisting companies navigate strategic pivots and management transitions. "I really believe in this group of talented and motivated people, but more importantly, I believe in Brian's vision for where he sees this team taking Norman," Bloo said.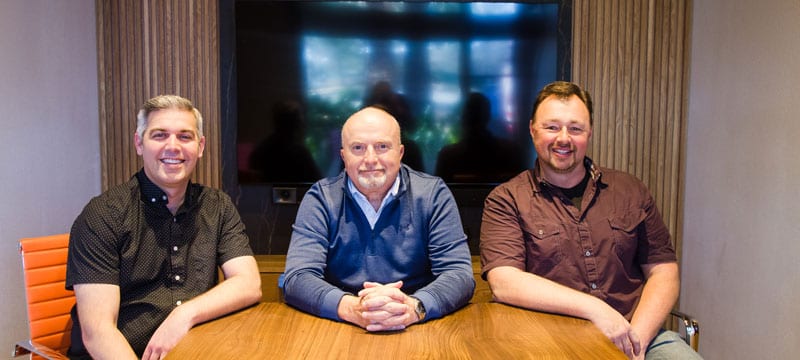 Murphy said that in the earlier years of the company, as a joke Norman had a four-billed hat with different job titles like "project manager" and "accountant" on each side, representing his need to wear many hats and dabble in all facets of the growing business. Today, Norman Building & Design employs many of their own experts, with the skills and passion to push the company forward. Norman is one of those experts, though he sticks to strictly designing new homes these days. "My philosophy is really based on teamwork—my whole goal is building a strong team of trusted experts and surrounding myself with them," Murphy said. "I'm not going to be the one wearing four hats the way Jim had to, I'm going to build the strong team around me and make sure they don't have anything blocking them from providing our clients with an exceptional experience."
Norman Building & Design
 | 

1016 SW Emkay Drive, Bend | normanbuilding.com | 541-389-4245 | CCB#149151