The Tuesday night Hammer Fest is an unofficial tradition and a trial for hardcore local cyclists.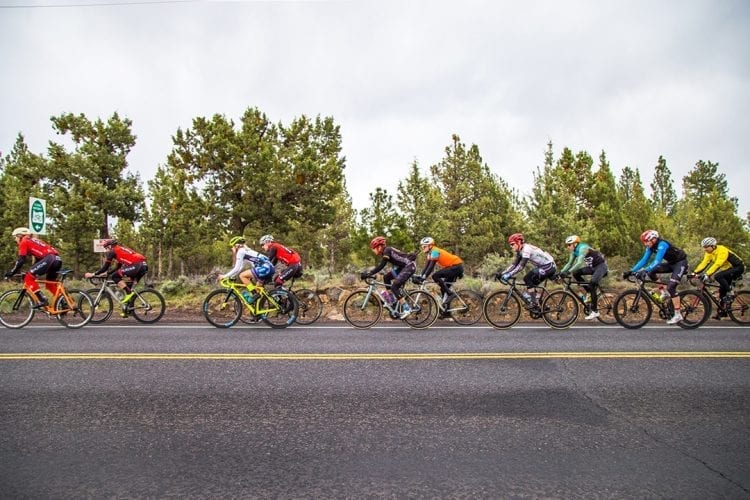 Bend is home to almost a dozen bike shops and about as many public group bicycle rides. The Bend Area Cycling Enthusiasts, for example, lead casual rides that often cover scenic gravel roads. The Dirt Divas offer all-female romps on mountain bikes. But only one local group ride is proudly a "drop ride"—that's to say, if you can't keep up, that's your problem.
For its exclusivity, the leaderless road ride, which rolls from Bull Springs Road at Johnson Road at 6:15 p.m. each Tuesday, is known as "The Hammer Fest," a derisive yet fitting nickname that eventually stuck. It's not for everyone. Mentioning The Hammer Fest in mixed cycling circles often elicits sidelong glances and snarky opinions. It also inspires some deep-throated enthusiasm from supporters. (For a less concussive Tuesday group ride, try WebCyclery's Rubber Mallet, which adamantly regroups to avoid dropping riders.)
The Hammer Fest traces the thirty-six-mile Twin Bridges Scenic Bike Loop north of Bend. For some local cyclists, particularly those who structure rides around race schedules, hanging with The Hammer Fest, and perhaps sparking a few attacks, is a point of pride. Most of the two dozen cyclists who regularly show up know each other. And despite the ride's warlike tactics, some are even friends.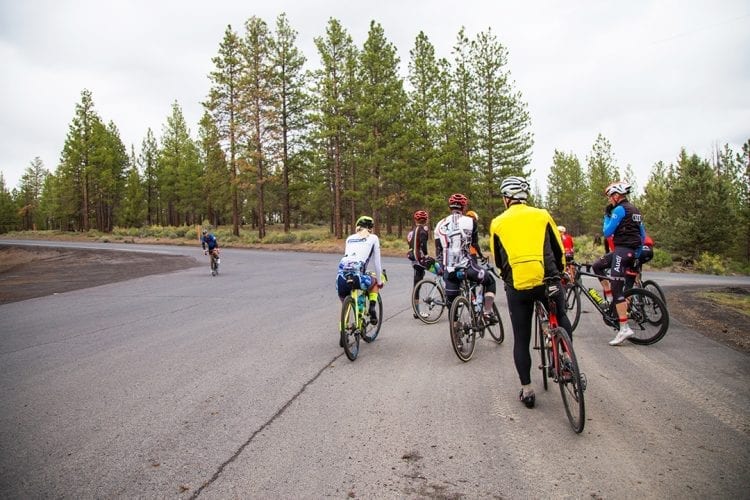 Each week's ride is a variation on a recurring theme. At 6:15 p.m., someone hollers "We're rolling!" Cyclists stream across the median and ride two-abreast on Johnson Road's northbound shoulder. The group's speed soon reaches thirty miles per hour along the smooth descent. The riders leading the pack spin in high gears while those behind tuck into their drafts, coasting and resting their legs in anticipation of the series of punchy climbs and attacks that can split the group during the ride, which is usually about an hour into the ride. Sometimes the leaders break away—and stay away. Other times, the main group reabsorbs them, amoeba-like, at an overall average speed of twenty-three miles per hour or faster. Inevitably, less experienced or slower riders slip off the rear. Direct wind force makes catching back up a herculean effort. These "popped" riders are not seen again until next week, if at all.
It's a Y-chromosome heavy group. But on a recent Tuesday evening, Sophie Andrews, wearing a neon-and-blue kit and riding a matching yellow bike, cranked up Shevlin Park Road to join the growing group of mostly male cyclists straddling their bikes at the intersection with Bull Springs Road. Some chatted while others stood silently as they made last-minute arrangements to gear or sipped electrolyte-enhanced water.
Andrews, 25, is a newcomer, but no stranger. Her father Robert Andrews rode the Hammer Fest regularly in the early aughts. Recently, a friend and teammate encouraged Andrews to give it a shot. Upon arriving, she chatted with Austin Arguello, 28, a friend she made at the University of Oregon in Eugene. They raced on the school's cycling club while earning undergraduate degrees. Arguello, an elite road racer, recently relocated to Bend after spending summers here as a junior racer. Andrews and Arguello swapped training details in anticipation of the Cascade Cycling Classic race series, which was held in Bend in late May.
One of the Hammer Fest's most challenging moments arrives after a swooping, forty-mile-per-hour descent where Twin Bridges Road spans the Deschutes River. There, riders click through their cassettes as they climb up a twisty switchback. A subsequent false flat on Swalley Road further punishes riders before a fast descent into Tumalo. On this particular Tuesday, the group stuck together. Andrews tackled Twin Bridges and settled into an energy-sparing paceline into Tumalo. Later, during the gradual climb into Bend along Johnson Road, Andrews stuck with the lead group to one of the final hills near Bull Springs Road. When several riders attacked, Andrews responded with an assault of her own. After each week's Hammer Fest, Andrews calls or texts with her father to recap the race-like efforts. He intends to join her on the ride later this summer once his fitness is up to the task.
Andrews would have joined the Hammer Fest sooner if there were more women, she said. She hopes her participation will spur other female riders to join. Her father isn't surprised that she's taking the lead in that respect and holding her own on the road.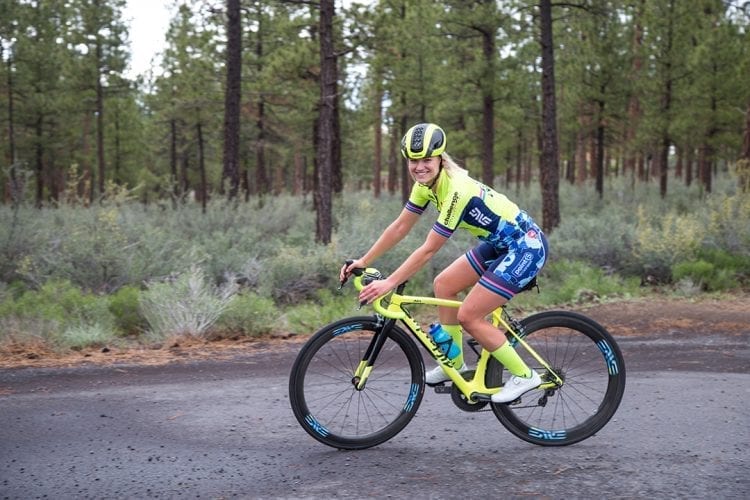 "Sophie understands the nuance to excel at that level," Robert said. "She loves the strategy. When she's intimidated, that motivates her more."
Longtime Hammer Fest riders peg the ride's origin to 1996. The group originally departed from the parking lot of Sunnyside Sports, whose team once lead a group of five or ten along the Twin Bridges loop. The shop is no longer affiliated with the Hammer Fest, said Susan Conner, the co-owner of Sunnyside Sports. The ride moved its meetup spot to its current location in spring 2018 to avoid in-town traffic snarls.
"It's kind of a feral ride," Conner said with a laugh. "It's gained a life of its own."
Professional cyclist Carl Decker has ridden the Hammer Fest since the mid-aughts. Decker is one of a handful of local pros who enjoy the ride because they can mix with old friends and Bend's newest generation of riders. The Hammer Fest is indispensable for cyclists who are serious about racing, Decker said.
"It's really hard to do this kind of thing by yourself. It's painful and awful and miserable and terrible," Decker said with a laugh. "But doing it with a group is fun. Somehow."